Curate's founder James Hakim on bringing blockchain to the fashion industry
Posted On September 22, 2019
---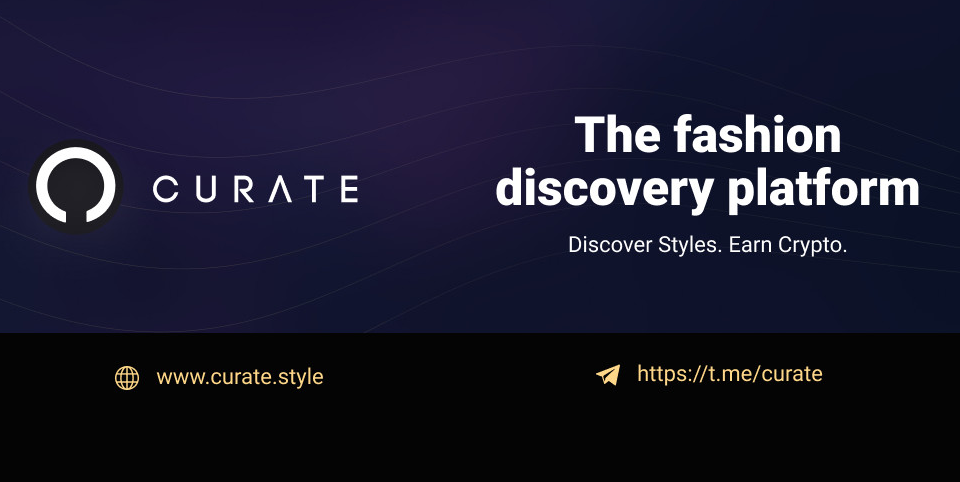 While only selected projects on Binance Launchpad are getting attention, one project, going by the name of Curate has been making headlines.
In an IEO stage currently, the company is in talks with some of the biggest brands in the fashion industry to use blockchain technology to solve the problems in the industry – which includes fake reviews and fake products.
The project is led by James Hakim, a 32-year-old developer from one of the fashion capitals of the world, London. Curate has successfully completed its first round of IEO. We at Blockmanity had a chance to catch up with James and understand more about the Curate project.
Blockmanity: Tell us, James, why does the world need Curate?
James: That's a great question. The simple reason is, there is no "all in one" place to shop fashion. Curate is an online version of a shopping mall, and the best part is shoppers are rewarded in Bitcoins and other various cryptocurrencies including our own token CUR8.
These days many brands have fake reviews and get 5-star ratings. This is a problem, and by using blockchain technology we can verify every person who purchased an item and ensure original reviews.
Apart from that Curate also helps in verifying the identity of the product, thus ensuring genuine product always.
Blockmanity: I see and how is blockchain is being used inside the project?
James: Curate uses the Ethereum blockchain to create CUR8 token. We use blockchain to verify the customer, as well as the product to ensure branded products.
We want to make sure that our consumers and our community are purchasing authentic products. We use blockchain to verify all of this. We can track the source of a manufacturer. Whenever an item is purchased on Curate, they will receive a QR code on their package where they can check the origin of the product.
Blockmanity: Will you be selling items on Curate?
James: Our initial goal is to become a discovery platform. So that's what we are providing. Brands and retailers can submit their content and people can see it. The actual selling happens on the seller's website.
Blockmanity: How did you come up with the idea of Curate?
James: It came 4-5 months back. I was doing online shopping and wanted to buy some summer clothes. I quickly realized there is no all in one place for me to clothes shopping. Curate is like a combination of Amazon, Pinterest, Instagram, etc where people can compare reviews and prices, and discover what's trending.
Blockmanity: Have you created an algorithm to figure out what people will like?
James: No we are not using any algorithm currently to figure out what people will like. We are using the community which is known as the "curators". Curators help people discover the content. We are relying on human interaction to filter out good content.
Blockmanity: Which brands will be initially joining Curate initially?
James: I just got off a call from Nike recently, and have a follow-up call in October. The call is regarding our product Demo. We have an MVP which we have shown a few brands and they have shown a positive interest. They are very interested in Blockchain being used to authenticate reviews.
Many of the brands have a problem with fake reviews bad mouthing them. Adidas and Kanye West Shoes, have both shown interest. We do have signed a letter of intent, with Amazon, Zara. Louis Vitton and Gucci will be coming by the end of this month.
Blockmanity: Which brand would you like to join Curate?
James: I would love brands like to see everyday brands on our platform. Like Walmart, Marks & Spencers. There are also a couple of Asian brands which I would like to see them on board such as Woodland, Red Tape.
Blockmanity: Let's talk about Curate's IEO, which is getting a good amount of media attention. Can you give us more details on the IEO?
James: We have done an IEO with P2P B2B (one of the top exchanges). We have done the first round, and the second round is going to start on 16th September. We also are doing a private sale on an exchange known as Shortex.net.
Blockmanity: Why are you doing multiple IEOs?
James: The first IEO was to simply get to our soft cap. The second phase is for private sale. And the third one we plan to do with a big exchange. This is for the future though. We are already in talks with Kucoin, for the third sale.
Blockmanity: I wish you all the luck for that. When can we expect Curate on Exchange?
James: We are in talks with many exchanges and will be listed in some by December. Initially will be listed on P2P B2B, Shortex, and Whitebit.
Disclaimer: Blockmanity is a news portal and does not provide any financial advice. Blockmanity's role is to inform the cryptocurrency and blockchain community about what's going on in this space. Please do your own due diligence before making any investment. Blockmanity won't be responsible for any loss of funds.
Get the latest news on Blockchain only on Blockmanity.com. Subscribe to us on Google news and do follow us on Twitter @Blockmanity
Did you like the news you just read? Please leave a feedback to help us serve you better
---
Trending Now