A new voting mechanism to protect the blockchain and its community members
---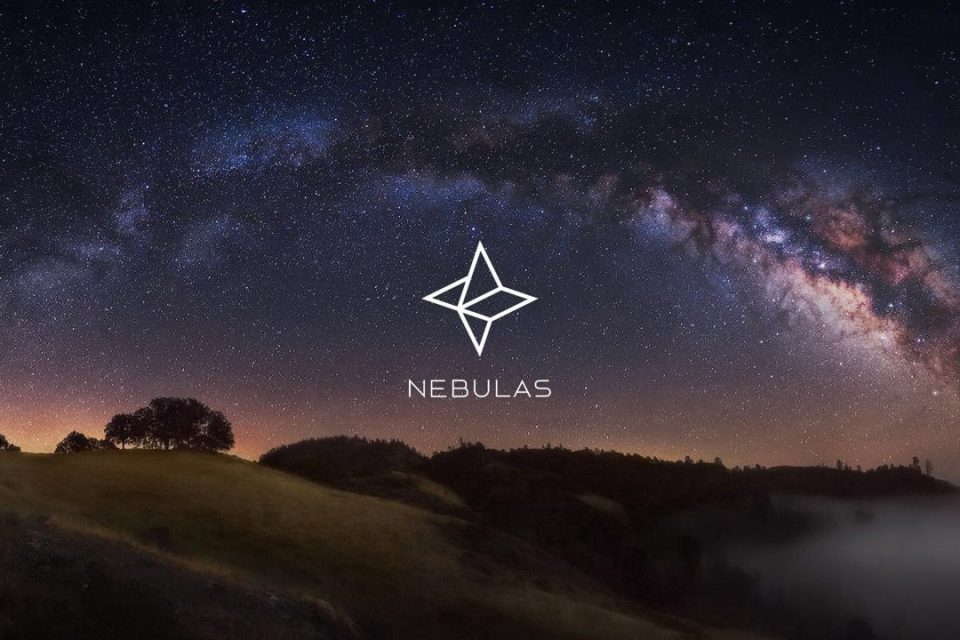 The internet was invented in the 1970s. But only the people passionate about this new technology used it. The reason for it was, it was still tough for an average person to find information on the Internet. But in 1998, that all changed by a new startup founded by 2 Stanford dropouts. That startup was Google.
The current blockchain ecosystem can be compared to the wild west of the early 90s. New innovation everywhere, but still tough for a normal person to navigate. The world of blockchain needs a navigator, and we think Nebulas is going to be the one.
What is Nebulas Blockchain?
Nebulas blockchain is designed to provide a search framework for all other blockchains. Nebulas is a self-governing blockchain designed to be completely decentralized.
Nebulas have come up with its own propererity ranking factor known as "Nebulas Rank (NR)". NR is used to rank accounts, DApps, and community members to ensure the smooth functioning of the blockchain.
Nebulas use Proof of Stake algorithm for consensus. Nebulas is a self-governing blockchain, that is Nebulas relies on votes by community members to improve itself. Voting requires the use of NAT token, a special NRC-20 token.
What is Voting in Nebulas?
Nebulas blockchain follows an on-chain governing protocol. That means it has the ability to improve itself through community proposals which are approved by other community members.
Nebulas is run and maintained by the community. To ensure the smooth running of the blockchain by the community which is also fair to the community member, Nebulas uses a different on-chain governing mechanism.
Three step voting process of Nebulas
New improvements to the protocol are proposed and approved by the community. Any new improvement/feature (development, marketing, etc) are first submitted as a Formal Proposal.
The community then votes yes or no for the proposal to be passed.
Once the number of votes reaches 51% the proposal is then passed/rejected based on the vote choice.
Each vote is based on the community member's Nebulas Rank.
NAS Voting vs Other Blockchains
Voting on the blockchain is nothing new, Tezos and DFinity both use Voting to ensure a democratic approach to their governance. But Nebula's simplicity of voting combined with NR gives an edge while also protecting longtime community members.
Voting mechanism of Tezos also known as Tezos amendment process which is a 4 stage process. The amendment process has 4 stages – Proposal Period, Exploration vote period, Testing period, promotion vote period.
Every vote has to pass through each step. Passing through each step requires 80% of the majority vote. Tezos vote is a cumbersome and slow process. Most of the proposals do not get 80% and are rejected.
Dfinity, similar to Tezos, follows on-chain governance. Community members can vote for their proposals and improve the blockchain. Dfinity too faces the same problems as Tezos.
But one of the most alarming factors in both Tezos and Dfinity is the stake based voting. Higher the stake higher the voting weight. One question is to be asked, what is stopping a high staked account to make a bad decision?
Nebulas, on the other hand, uses Nebula Rank to ensure high-quality proposals. Nebulas Rank is a measure of value in the world of blockchains. The algorithm ranks addresses, DApps, smart contracts, etc based on their liquidity, propagation of users' assets, and the interactivity between users. This ensures that any low-quality contracts/DApps are automatically removed.
On the contrary high ranking users an opportunity to earn more by becoming a bookkeeper. High ranking users are identified through Proof-of-Devotion (PoD) consensus mechanism.
Nebulas recently completed their first vote in which they decided the Minimum gas price and operating parameters.
Nebulas First On Chain Voting
The multi-million dollar blockchain conducted its first On-Chain voting where the first set of Gas Price & The Parameters for DIP and NR were approved. The voting period ended on 5th May.
The current vote was to decide the parameters and functions for the Developer Incentive programme (DIP) and NR (Nebulas Rank).
The proposal called for the period time of Nebulas Rank is to be changed to 40320 blocks, which is 7 days and the forwarding loop changed to 128 blocks. Few important equations were asked to be changed as well. This proposal is called Arthur's Proposal.
The gas price proposal asked for the minimum gas price to be changed from 106 wei to 2×1010 wei, in order to avoid the DDoS attack and protect the Nebulas ecosystem. This proposal is called the Gas Price proposal.
Both the proposals were passed by the community with Arthur's proposal getting 82.6% approval votes while the gas proposal getting 68.5% approval votes.
Future of Voting in Nebulas Blockchain (NAT Tokens)
The method used for voting for DIP and the Gas price wasn't the final version. Nebulas will be introducing a special token which will be used only for voting. They are known as NAT tokens.
Nebulas follow a basic philosophy, a committed community member knows what is best for the blockchain and their votes should count more.
To achieve this Nebulas developed NAT token for voting which ensures that more active members decisions are met and not by a bad actor.  NAT's are acquired based on the individual NR and the holding NAS token and. A ccording to their whitepaper,
"NAT is the asset derived from Nebulas Rank which will be embodied in the form of an NRC-20 Token and will serve as the only voting medium within the Nebulas ecosystem governance."
This ensures a fair and transparent blockchain run by the people that believe in the Nebulas mission.
After all, what's stopping a billionaire from taking over Tezos or Dfinity and splitting it?
Disclaimer: Blockmanity is a news portal and does not provide any financial advice. Blockmanity's role is to inform the cryptocurrency and blockchain community about what's going on in this space. Please do your own due diligence before making any investment. Blockmanity won't be responsible for any loss of funds.
Get the latest news on Blockchain only on Blockmanity.com. Subscribe to us on Google news and do follow us on Twitter @Blockmanity
Did you like the news you just read? Please leave a feedback to help us serve you better
---
Trending Now