Beginner's Guide to the Futuristic Global Currency: Bitcoin
Posted On December 27, 2020
---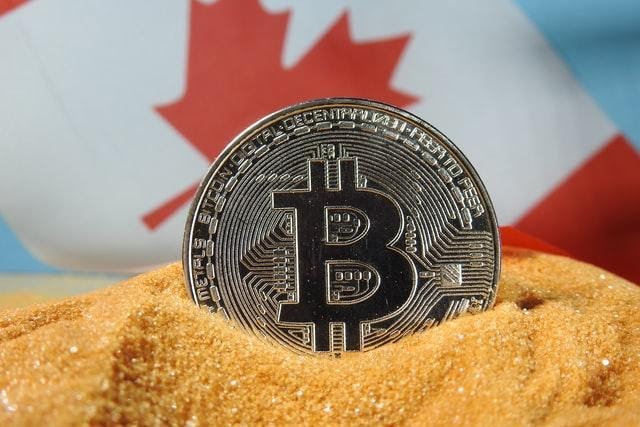 In this newly shaped digitalized era, where almost every activity is virtual. May it be meeting friends or running an organization, the existence of physical things is redundant. While everything else is evolving virtually, the same holds to the world of currency too.
It won't be incorrect to assume the future world is running in the order of completely digitized currency and Bitcoin marks the beginning of the same.
Birth of Bitcoin
Bitcoin is a breakthrough to a new era of a decentralized model of transacting. The digital currency has emerged, which might have no such central control.  The financial crash in 2008 created a fundamental distrust in the centralized economy, and the call of an era was for an ungoverned decentralized system of currency.
An unknown individual under Satoshi Nakamoto published the first proof of Bitcoin technology in 2009. His identity remains a secret to date. It was later made open-source, and a group of developers took over the project in the year 2010.
What is Bitcoin?
Bitcoin is everything opposite of traditional fiat currency. It is virtual, and it is free from Government or centralized agency regulations. It is Digital money.
Hence there are no physical bitcoins, but only balances that are kept in a public ledger. It is open-source. However,  it is verified by a massive amount of complex computer algorithms. Despite not being a legalized mode, Bitcoin charts are high in popularity and have triggered the launch of multiple other virtual currencies termed Altcoins.
How does it work?
Bitcoin uses Peer-To-Peer ( P2P) technology to facilitate instant payments. Bitcoin is a system that consists of a collection of nodes that runs on Bitcoin Code and is in turn stored in Blockchain. Blockchain is a collection of blocks. Each of these "Blocks" consists of a collection of transactions. These transactions keep occurring Live and are open. Computers running the blockchains have the same list of transactions, and every time a new transaction occurs or a block is filled with a new bitcoin transaction, the same becomes visible to all, and hence it is difficult to cheat.
Balances of Bitcoins are in the form of Bitcoin tokens. Bitcoin tokens are stored in the form of keys. There can be public or private keys. These keys are similar to something like ATM PIN. Keys, however, consists of a long string of numbers or letters which are encrypted by complex mathematical code.
The public key is the address on which others send or receive bitcoins. On the other hand, a private key is like a password meant to be a guarded secret. This is used to authorize every bitcoin transaction that takes place.
The governing computing powers and participants of the Bitcoin network consisted of Nodes or Miners. Miners are the individuals who process the transactions on the blockchain. Visit the official website to know more.
How to transact using Bitcoin?
Every Bitcoin transaction process follows three basic steps.
Step 1: Setting up a Bitcoin Wallet
Just like any other currency, there has to be a place to store coins first. Like a wallet to store currencies, similarly, bitcoin users are first required to find a virtual/digital Wallet to store their Bitcoins or digital currency. These wallets will act as bank accounts where Bitcoins can be received, stored, or paid from.
Step 2: Buying Bitcoin
After setting up a Bitcoin wallet, the next step would be buying Bitcoins. There are many online cryptocurrency exchange services from where Bitcoins can be purchased. Bitcoins can be bought using credit or debit cards. Bitcoin wallet address needs to be provided to the cryptocurrency exchange service, and the transaction would be completed within minutes.
Step 3: Paying with Bitcoin
The online merchants accept bitcoin payments, and then the buyer has to simply copy their Bitcoin address and paste it into the designated field in the wallet. The next steps would be entering the amount of Bitcoins into the payment box and clicking 'send.' Buyers must ensure that they enter the exact amount displayed in the payment window while making payments.
Bitcoin is now being accepted by some of the top stores and services online. Online shops like Bitplaza, Sugar Trends, Shopify, travel agencies like future travel, Airtreks, even service providers like Dish, AT&T, and other endless lists of industries have started accepting bitcoins.
Who are Bitcoin Miners?
To understand Bitcoins' functioning in a better way, it is important to know the role of Bitcoin Miners. Miners are integral to the survival and continuity of Bitcoin.
'Miners' are the people who process the transactions in the blockchain to be rewarded as the release of new bitcoin. Miners are the decentralized node enforcing the credibility of Bitcoin transactions happening online.
New bitcoins are released into circulation by 'Bitcoin Mining.' Mining requires solving extremely complex computational puzzles so that a new block is discovered and added to the blockchain.
In this entire process involving the addition of a new block via mining, all the bitcoin transactions across the network also get verified. Miners receive Bitcoin rewards for adding blocks. The block reward given to miners in 2009 was 50 bitcoins.
Bitcoin mining is done using "Mining Rigs." These are elaborate mining Processors. Some examples of mining rigs are ASIC (Application-specific integrated circuit), GPU (Graphics Processing Units), etc.
Every Bitcoin transaction needs to be mandatorily added to Blockchain. Blockchain Is the public ledger of all the bitcoin transactions, and every successful bitcoin transaction must have a successful registration in the blockchain.
The miners do this work of validating the transactions and adding them to a blockchain.
As explained earlier, Miners have to invest vast amounts of computing power and energy doing this for a financial reward. For every block (a collection of transactions not exceeding 1 MB in size) added to the blockchain comes a block reward (currently 12.5 BTC) and all fees sent with the transactions included in the block.
Investing in Bitcoins
Is Bitcoin the future?  Is it worth investing in Bitcoins?
Well, many Bitcoin supporters do believe that this digital currency is the future. Bitcoins do facilitate a much faster and relatively lower fee payment system for any transaction across the globe.
Indeed, Bitcoin is not backed by government agencies like traditional currencies. Still, the whole idea behind the creation of Bitcoin transaction mode was getting rid of a centralized control system on currency and making it decentralized and seamless.
And today, Bitcoins can be exchanged for traditional currencies. The alluring Bitcoin exchange rate against the dollar has been attracting many potential investors to this cryptocurrency world.
It indeed has the potential to act as a futuristic replacement of fiat money or traditional commodities.
How secure is Bitcoin? Does it involve risk?
While Bitcoin does use private key encryption to verify and register its owners like any other investment, bitcoin investment also involves risk.
Cryptocurrency investments hold the latent opportunity of offering significant returns on investment, but it again depends on the public acceptability. Potential investors must spot the legitimate opportunities among the ocean of options available for investing.
Considering that Bitcoin investment does involve potential risk factors, there are certain specific points that every investor must keep in mind before investing.
1) Thorough research plays an integral role
Before starting with any investment, research is an important prerequisite, and the same becomes even more crucial when it comes to investing in Cryptocurrencies.
It is important to review and verify the team to validate that the potential source of investment is legitimate players in the cryptocurrency space. If possible, it would be an added advantage if the company's codebase can also be verified. Also, please look at the company you are about to invest in as an identified area of opportunity. Is it just a copycat of an offer already prevalent in the market?
Also, ensure the company can offer proof of Beta, which would imply that investment has a better chance of seeing returns as the company matures. Certain consulting firms do all kinds of background research on behalf of their clients; hence they can also be consulted to keep expert guidance.
2) Diversified investment portfolio
While cryptocurrency can be a potential source of exponential earning, it is certainly prone to market fluctuations. Hence it would be safe to keep a diversified investment portfolio like putting 20-30% of the portfolio in cryptocurrencies and not 100% to mitigate unforeseen market risks.
3). Being extremely vigilant 
It is essential to select the right blockchain company to manage investments. The bitcoin users' private keys must remain private and not leaked at any cost, and reputable wallets must be used for exchanges.
It is undeniable that sooner or later, Bitcoin or Digital currency will become the future world reserve of currencies. How it goes about to take a final shape is what the world must wait and watch for.
Discuss this news on our Telegram Community. Subscribe to us on Google news and do follow us on Twitter @Blockmanity
Did you like the news you just read? Please leave a feedback to help us serve you better
Disclaimer: Blockmanity is a news portal and does not provide any financial advice. Blockmanity's role is to inform the cryptocurrency and blockchain community about what's going on in this space. Please do your own due diligence before making any investment. Blockmanity won't be responsible for any loss of funds.
---
Trending Now