Shibarium 101: Understanding Shiba Inu's Layer 2 Network
Posted On January 17, 2023
---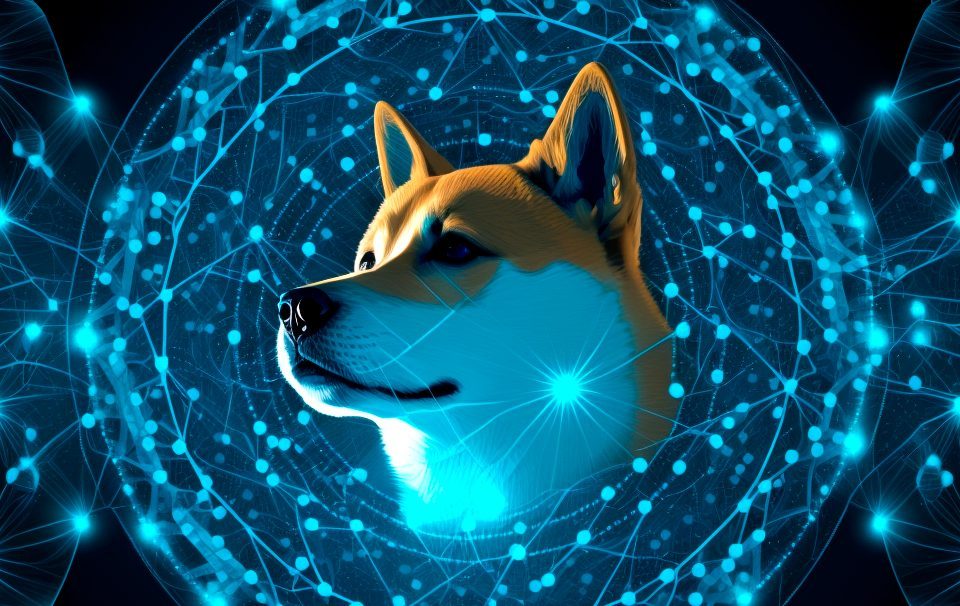 This article aims to introduce the basic concepts of Shibarium, whose beta is set to launch soon. We aim to increase understanding about Shibarium among the community
What is Shibarium?
Shibarium is a powerful Layer 2 blockchain that aims to become a transitional evolution to the Shiba Ecosystem. Its Layer 2 is a collective blockchain that scales and invites solutions, innovation, and security to the Decentralized Finance (DeFi) space. This blockchain runs on top of the Ethereum blockchain, which the SHIB ecosystem tokens (SHIB, LEASH, & BONE) utilize.
Layer 2 blockchain provides the benefits of scalability, faster transaction times, lower fees, and an expanded development framework. This is especially important as blockchain technology is starting to become more mainstream. However, some of the biggest obstacles to mainstream adoption are the cost and speed of transactions.
Shibarium's Layer 2 blockchain protocols can serve different industry areas such as metaverse, web3 innovation, and gaming. This is primarily due to the commonality of scalability and performance limitations of current existing blockchain networks. As a protocol, Shibarium works on top of existing blockchain networks, allowing for faster, cheaper, and more private transactions to be processed off-chain, while still relying on the security of the underlying blockchain.
This can help to reduce the load on the blockchain network and improve the user experience for metaverse and gaming applications. Combined, web3 and Shibarium's Layer 2 blockchain technology can enable a new decentralized metaverse and gaming ecosystem where players can interact and transact in a decentralized way and where players can own, buy, and sell the digital assets they acquire.
Shibarium to Revolutionize the Shiba Ecosystem and the Cryptocurrency Space with its Layer 2 Blockchain Technology
It was common for the cost of gas for adopting cryptocurrencies or NFTs in the ERC network to be extremely high in the summer of 2021. Transactions were often rendered impractical and unrealistic due to the added $50-$100 fee on top of a fractional $15 purchase.
In order to remove the barrier to entry for small transactions that occur in day-to-day living, L2 blockchains like Shibarium were adopted. Transactions in these blockchains occur "off-chain", meaning they occur outside of the Layer 1 (Ethereum) blockchain and are communicated back. As a result, the majority of the processing work is alleviated, which results in lower costs (gas fees) and faster processing times for end users.
In addition to cost and speed benefits, the development framework for Shibarium provides robust functionality to allow the community to build their vision into the blockchain. Decentralized Applications (dApps) are a critical component to the expansion of Web 3 and can be used in various industries such as gaming, social media, education, and supply chains.
Furthermore, just like its layer 1 Ethereum, Shibarium also allows for the creation of chain-specific Non-Fungible Tokens (NFTs). NFTs can be used for various purposes such as event tickets, items/assets used in games, art and music, and digital real estate. Developers can refer to the documentation for more information.
Understanding Shibarium's Operability
Gas, a unit used in smart contract enabled blockchain networks, is paid in $BONE. It refers to the amount of computational effort required to execute a specific action or transaction on the blockchain network. Gas fees or transaction fees, measured in units, are paid in the cryptocurrency used by blockchain networks.
In Shibarium, $BONE is the token actively producing the operability of transactions. It measures the computational resources required to execute an action or set of actions. Every operation on the network has a cost in gas, with more complex operations requiring more units of this one.
Validators on the Shibarium network, who verify and process transactions, are rewarded with this fee in return for staking their $BONE and validating blocks. This provides an incentive for individuals to become validators, also known as the protocol's 'stakers' in Shibarium. Without these fees, there would be little motivation for individuals to commit $BONE to validating for the network. Additionally, the network would be vulnerable without a sufficient number of validators to secure it. The transaction fees cover the costs associated with validating and processing transactions on the Shibarium network, allowing it to operate at optimal standards for performance and integrity within its operability.
The Shibarium team was quoted as saying
The development team is currently evaluating potential gas fee rates for the blockchain network. However, these estimates may not be accurate until the beta phase is live, as the team wants to ensure that the network is optimized before determining the final cost. The network's gas fees are expected to be lower than the current fees on the Ethereum mainnet. However, the team prefers to wait for the analysis to be done on the Shibarium Testnet to ensure the data is accurate before making a final decision. 
The $BONE Token
Contrary to popular belief, $SHIB is not the native token of the Shibarium Network. Instead, $BONE is the new token selected to pay for gas transactions and reward Validators and Delegators within the Shibarium protocol. With a total supply of 250 million, 20 million have been reserved to reward Shibarium Validators and Delegators in the coming years and voted in by the Shiba community through the SHIBA DAO. BONE's main function is governance. It can currently be obtained through ShibaSwap and other decentralized and centralized platforms, and its contract address..
Discuss this news on our Telegram Community. Subscribe to us on Google news and do follow us on Twitter @Blockmanity
Did you like the news you just read? Please leave a feedback to help us serve you better
Disclaimer: Blockmanity is a news portal and does not provide any financial advice. Blockmanity's role is to inform the cryptocurrency and blockchain community about what's going on in this space. Please do your own due diligence before making any investment. Blockmanity won't be responsible for any loss of funds.
---
Trending Now