What is Polkadot (DOT)? | A Detailed Guide
Posted On January 18, 2023
---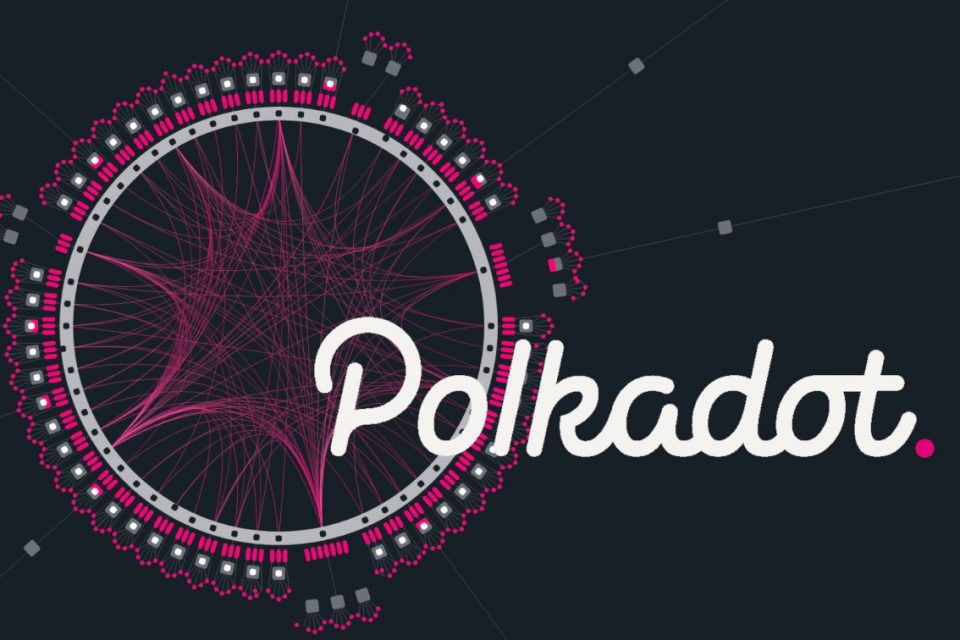 Polkadot is a blockchain protocol that enables a growing ecosystem of specialized blockchains, known as "parachains," to securely communicate with one another. This forms the foundation for a truly interoperable decentralized web, where apps and services can securely interact across chains. With its unique features, Polkadot is able to unite and secure these specialized blockchains. It provides a robust and scalable infrastructure for the decentralized web.
Who is behind Polkadot?
Polkadot has been founded by some of the most accomplished builders in the blockchain industry. It's founding team comprises of the likes of Gavin Wood, Co-founder and CTO of Ethereum, Robert Habermeier, a Thiel fellow is the Co-founder of Polkadot and Peter Czaban, Technology Director of the Web3 foundation. Web3 Foundation is a Swiss Foundation founded to facilitate a fully functional and user-friendly decentralized web and Polkadot is one of its flagship projects.
The Web3 Foundation is collaborating with leading organizations to develop Polkadot and support the creation of services and applications on it. This includes researchers from Inria Paris and ETH Zurich, developers from Parity Technologies, and financial partners from crypto-funds like Polychain Capital, all working towards a superior version of Web3 with Polkadot as the foundation.
The technology used to build Polkadot
Polkadot connects various blockchains, called parachains and parathreads, through the Polkadot Relay Chain for security. These chains can also interact with other networks through bridges. Just to throw some light on these jargons, we'll like to briefly like to define the key ones.
Relay Chain – Can be referred to as  Polkadot's core functionality. It is responsible for network security, consensus, and interoperability between different chains.
Parachains – These are blockchains that are independent, have their own tokens, and are designed for specific use cases.
Parathreads – These are just like parachains but the difference is that these are more relevant for blockchains that do not constant connectivity to the the network. They are more economical as blockchains need to pay as per their usage.
Bridges – As the name suggests, these enable parachains and parathreads to establish connection and communication with external networks.
Now that we're familiar with these key terms, let us dive into how Polkadot works:
The relay chain of Polkadot is constructed using Substrate, a blockchain development framework that incorporates the experience gained from building Ethereum, Bitcoin, and other enterprise blockchains. It's state machine is executed in WebAssembly (Wasm), a high-performance virtual environment that is widely supported by major companies such as Google, Apple, Microsoft, and Mozilla.
The networking of Polkadot utilizes libp2p, a versatile cross-platform network framework for peer-to-peer applications, which is poised to become the standard for future decentralized applications and handles peer discovery and communication in the Polkadot ecosystem. The runtime environment of Polkadot is written in Rust, C++, and Golang, making it easily accessible to a wide range of developers.
What makes Polkadot Stand out?
Cross Chain Communication Standard (XCM) – For blockchains to collaborate and form the foundation of Web3, they require a common language for communication. Polkadot sets this standard with XCM, a cross-consensus communication format and programming language that enables blockchains of different designs to securely exchange data, code, and value. This enables the creation of a new generation of cross-chain applications and services that leverage the features and benefits of different chains.
At the time of writing this article the XCMv3 merge has successfully completed.
Nominated Proof of Stake – Polkadot utilizes an advanced, efficient form of proof of stake called Nominated Proof of Stake (NPoS). NPoS promotes decentralization and fairness by evenly distributing stake, allowing all DOT holders to participate in staking, and balancing the interests of small and large DOT holders. By staking as a nominator or a validator, DOT holders can help secure the network and earn rewards in DOT. With Polkadot's built-in nomination pools, even those with as little as 1 DOT can stake and earn rewards.
Energy Efficient Protocol – Research shows that Polkadot has the smallest #CarbonFootprint among PoS protocols due to its next-generation nominated proof-of-stake (NPoS) model. Polkadot uses up only a fraction of the energy used by blockchains, using equivalent energy of about 6.6 US households per year.
Transparent Governance conducted on Blockchain -The protocol is updated smoothly through transparent on-chain voting, eliminating the need for forks and ensuring that development never stalls due to a lack of clear process. The relay chain employs a sophisticated governance mechanism that establishes a transparent, accountable, and binding process for resolving disputes and upgrading the network. DOT tokens are used to participate in governance decisions, such as proposing, voting, and bonding. Parachains are also given the freedom to design their own governance mechanisms, allowing for maximum autonomy without impacting other parachains.
The OG GRANDPA Algorithm – Polkadot uses their original consensus called GRANDPA (GHOST-based Recursive Ancestor Deriving Prefix Agreement). GRANDPA can finalize blocks quickly under optimal network conditions. In case of poor network conditions, such as network partition, GRANDPA has the capability to finalize large numbers of blocks (potentially millions) when the network partitions are resolved.
Polkadot's native token: $DOT
The DOT token is the native cryptocurrency of the Polkadot network and serves three main functions: Governance, Staking, and Parachain slot acquisition.
Governance: Token holders have complete control and privileges over the entire Polkadot protocol, including voting for new upgrades, transaction fees, overall governance and more, the weight of votes is calculated based on the amount of tokens held and the time that those tokens have spent locked in the vote.
Staking: DOT holders can stake their tokens to help secure the network by becoming validators or nominators. Validators mint the blocks and nominators back these validators and in return receive DOT tokens as a reward.
Parachain slot acquisition: In the Polkadot network, users can acquire a parachain slot by leasing it via auction. To lease a slot, the user must first lock DOT tokens for a certain duration. Tokens will remain locked during the parachain slot lease, and are released after the duration of the lease has elapsed and the parachain is removed.
Where Can you Buy Polkadot?
DOT is one of the top currencies by market capitalization. It can be easily purchased on the biggest cryptocurrency exchanges such as Binance, OKx, etc.
What is Polkadot's Mission?
Polkadot aims to create a fully decentralized web where users have control. It connects private and consortium chains, public and permissionless networks, oracles, and future technologies through the Polkadot relay chain, allowing independent blockchains to securely exchange information and transactions. This enables the creation and connection of decentralized applications, services, and institutions, and aims to empower innovators to build more trustworthy solutions, breaking away from the current web where large institutions often violate trust.
If you want a deeper insight into the Polkadot project, you can read their Litepaper.
Discuss this news on our Telegram Community. Subscribe to us on Google news and do follow us on Twitter @Blockmanity
Did you like the news you just read? Please leave a feedback to help us serve you better
Disclaimer: Blockmanity is a news portal and does not provide any financial advice. Blockmanity's role is to inform the cryptocurrency and blockchain community about what's going on in this space. Please do your own due diligence before making any investment. Blockmanity won't be responsible for any loss of funds.
---
Trending Now