Vitalik Buterin – Net Worth, Cryptocurrency holdings, Bio (2020 update)
---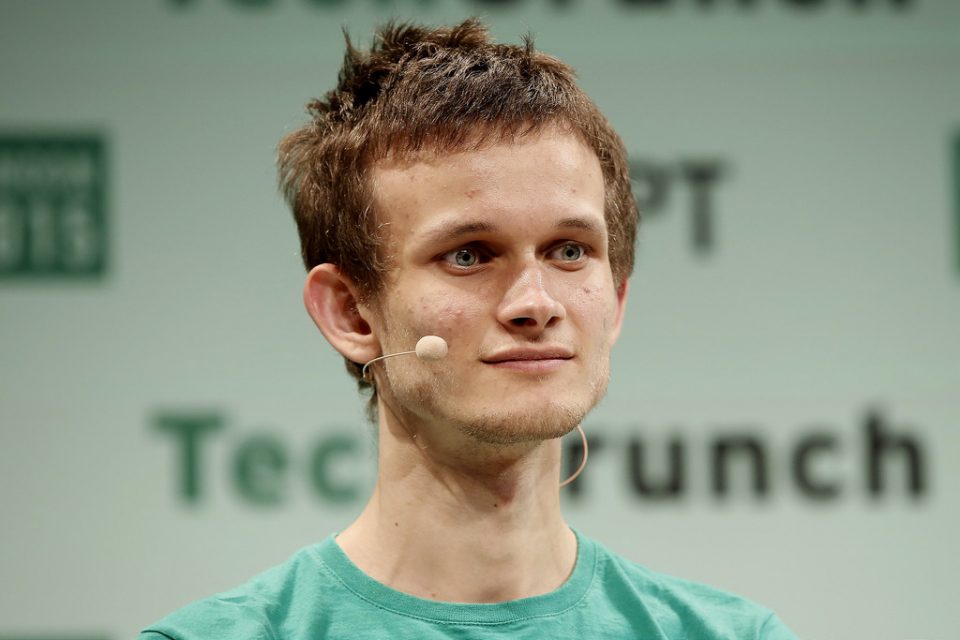 Vitalik Buterin is the founder and creator of Etherum. The 25-year-old computer prodigy has amassed a fortune at a young age. Here we look at where it all began and what is Vitalik Buterin's net worth and his current cryptocurrency holdings.
How is Vitalik Buterin's net worth calculated?
Vitalik's Ethereum address is well known and gives a current idea of how much is his Ethereum worth. According to his official Ethereum address, Vitalik currently holds 350,000 ETH token. They are currently worth $46 million.
In an AMA Vitalik Buterin revealed that he also holds around 20% of Ethereum and Non-Ethereum based tokens. Looking at Vitalik Buterin's address on Etherscan we can see he hold $24,000 worth of Ethereum based tokens. Also, we know Vitalik Buterin has 10% of non-Ethereum based token which roughly amounts to 35,000 ETH. Based on the current price of Ethereum they would be around roughly $5.4 million.
Vitalik Buterin also has corporate investments in 2 startups – Clearmatics and Starkware. His exact investment isn't known but according to Crunchbase, Clearmatics has raised $13.3 million USD and Starkware has raised $36 million. Let us safely assume he holds around $2 million worth of stake from them.
Vitalik Buterin's Net Worth
Combining the data points from the above-mentioned points we can say Vitalik Buterin's total net worth with the current market prices (Jan 2020) is roughly around $53.4 million USD.
At the 2017 cryptocurrency peak, his net-worth reached around $630 million.
If Vitalik hadn't sold 25% of his Ethereum in 2016, he would have been worth over $100 million right now and close to a billion at December 2017 peak.
Vitalik Buterin's Cryptocurrency holdings
Although the exact cryptocurrency holdings amount Vitalik Buterin is not available, Vitalik Buterin did publicly disclose some information.
Vitalik Buterin's wallet address is publicly known. Also on Feb 29th, in a Reddit AMA on r/Ethereum Vitalik Buterin revealed his current cryptocurrency holding.
1) Ethereum – 350,003.661 ETH
2) Non- Etherum based token – Bitcoin Cash [BCH], Bitcoin [BTC], Dogecoin [DOGE], Zcash [ZEC] – less than 35,000 ETH
3) Ethereum based tokens – Kyber Network [KNC], Maker [MKR], OmsieGo [OMG], Augur [REP] – around  $24,000. Address (https://etherscan.io/address/0xab5801a7d398351b8be11c439e05c5b3259aec9b)
Vitalik Buterin's Bio
Early Life
Vitalik Buterin was born in Kolomna, Moscow Oblast, Russia on January 31st, 1994. When Vitalik was six, his parents decided to immigrate to Canada in search of better opportunities.
Vitalik Buterin was always a young genius. At third grade, Vitalik was put in a class of gifted children, and he could also calculate three-digit numbers in his mind.
In 2012, Vitalik Buterin attended the University of Waterloo in Canada but later dropped out in 2014.
Bitcoin Magazine
Vitalik Buterin first learned about Bitcoin in 2011 from his father. Vitalik didn't invest in Bitcoin initially. In a Bitcoin chat room, Vitalik met a person who would pay him 5 BTC ($3.5) per article, which Vitalik gladly took.
In the same year, Vitalik joined as a co-founder to a new online publication, Bitcoin Magazine. Bitcoin Magazine is one of the biggest online publication for Bitcoin news. Vitalik was the co-founder of Bitcoin Magazine till 2014.
Ethereum
In 2013, while working on Bitcoin Magazine, Vitalik had an idea of new Turing complete blockchain. He wrote the whitepaper and called the new blockchain – Ethereum. Ethereum whitepaper received favorable peer reviews and an ICO took place, where Ethereum managed to raise 31,000 BTC ($18.5 million at that time).
In 2016, Vitalik Buterin revealed that he held 630,000 ETH (equivalent to $4 million) in pre-mined cryptocurrency. Later that year, he revealed he sold 25% of his Ethereum for $1 million (at $6.25 per ETH).
Ethereum founder has sold 25% of his $ETH position so far. pic.twitter.com/RPRetQQftj

— Tuur Demeester (@TuurDemeester) April 22, 2016
Awards & Recognition
2014 – Theil fellowship award
2016 – Fortune 40 under 40
2018 – Forbes 30 under 30
2018 – Fortune, The Ledger, 40 under 40
2018 – Honorary doctorate, University of Basel
Vitalik Buterin's IQ
Vitalik Buterin is considered a genius when it comes to the blockchain industry. Vitalik Buterin created Ethereum when he was 18 years old. The results of Vitalik Buterin's IQ are currently unknown, but according to a few people its somewhere between 140 – 160.
Famous people who had a similar IQ to Vitalik Buterin include Albert Einstein & famous physicist Richard Feynman.
Vitalik Buterin's Net worth in 2019
Vitalik Buterin's net worth has reduced by 25.3% in 2020. In 2019, according to Blockamanity's calculations, Vitalik Buterin was worth $71 million in 2019.
Vitalik Buterin's Official Links
Github
Vitalik Buterin is very active on Github. His personal account Github account is – https://github.com/vbuterin
Ethereum Address
Vitalik Buterin's official Ethereum address is https://etherscan.io/address/0xab5801a7d398351b8be11c439e05c5b3259aec9b
Discuss this news on our Telegram Community. Subscribe to us on Google news and do follow us on Twitter @Blockmanity
Did you like the news you just read? Please leave a feedback to help us serve you better
Disclaimer: Blockmanity is a news portal and does not provide any financial advice. Blockmanity's role is to inform the cryptocurrency and blockchain community about what's going on in this space. Please do your own due diligence before making any investment. Blockmanity won't be responsible for any loss of funds.
---
Trending Now