The LCG Energy project: An interview with the CEO Mr Michael Opitz
Posted On September 17, 2019
---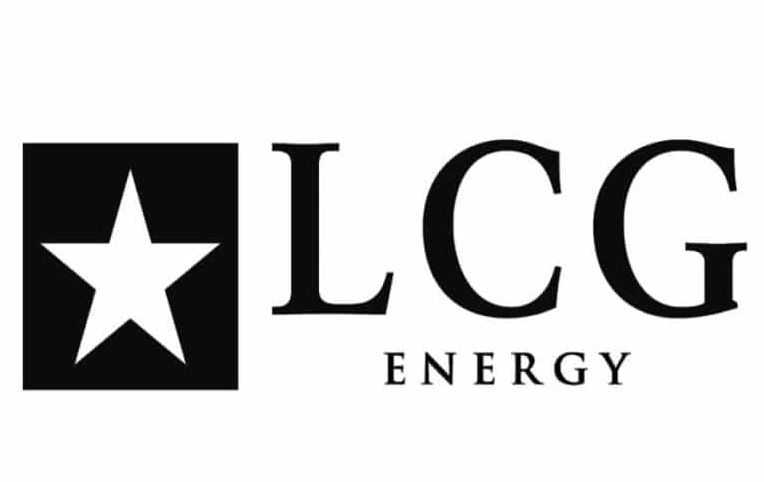 Recently, the blockchain market has witnessed a precedent – a licensed company in the energy sector proposed its own blockchain initiative with the ambitious plans to become a pioneer in the industry. We decided to interview the CEO of the project, Mr Michael Opitz and find out about LCG Energy and its vision to become the first electricity provider to adopt blockchain technology.
Q: Mr Opitz, can you tell us more about the foundation of LCG Energy and what the company has achieved so far?
A: LCG Energy was founded in 2009 and funded exclusively with private funds. Entering the energy market as a small company was extremely difficult due to the high barriers and fierce competition by some very powerful establishments. Since then, LCG Energy has come a long way. In 2014 we reached our most important milestone – we were officially licensed by the German and Austrian Federal Network Agencies for Electricity, Gas, Telecommunications, Post and Railway as an independent electricity provider, positioning us next to the big names in the sector. Today, we are serving the needs of more than 50.000 customers and have a solid network of over 10.000 suppliers and partners.
Q: What are currently the most pressing problems of the energy sector that need resolution?
A: This is a complicated matter that requires its own book. Recently, there has been tremendous legal pressure put on the sector to reduce the harmful impact on the environment by energy producers and consumers. This has a negative effect on the cost structures of energy supply companies, which translate in ever rising prices for the end consumer. Prices of electricity in Germany are now the highest in Europe. With our project, we want to change this reality.
Q: The blockchain market has seen its fair share of ICOs and the energy industry is not an exception. How is your project different from the others that have been launched over the course of the last 2 years and what does LCG bring to the fold?
A: Indeed, blockchain technology has found many use cases in the energy industry. Most of these projects were focused on creating marketplaces for transparent energy trading that removed any intermediaries. Others were going a step further by enabling local energy communities using micro-grids and small producers who needed a way to sell their excessive solar or wind energy efficiently.
However, we have yet to see the ideas of these companies successfully implemented. Most of them are struggling because they are newly founded startups and lack the partner network, technical infrastructure and capital investments to establish themselves on the energy market. I can speak from experience that this is no easy task – and it might take them several years before they penetrate the market.
We are planning the creation of a full-fledged energy ecosystem that will transform the traditional operations of energy supply companies forever. Our project is closely related to our established business – we are using our strong infrastructure we have have been building over the last 10 years, positioning us in an advantageous situation in overcoming the initial market barriers.
Q: Can you tell us more about the funds distribution and the idea behind dedicating 80% of the proceedings to energy reserves? Will the remaining 20% be sufficient for both marketing and development? With 80%, the LCG token kind of resembles a stable coin – is that the case?
A: First of all, it is important to point out that the LCG token is not a stable coin. Our token is strictly a Utility token which can be used on the LCG platform as a payment method. The token is not directly backed by energy, meaning that it has none of the characteristics of a security token.
The idea behind the energy reserves is a secure way to guarantee the initial value investors will be acquiring for their contributions. Since we are highly experienced in energy trading proven by our track record of ~20% lower prices of the energy we obtain on the open markets, pooling together 80% of the proceedings will allow us to reach scaling effects, which will then result in even better prices of the energy we obtain and protecting the LCG token against price fluctuations. This energy will then be distributed among the investors in the form of LCG tokens.
We believe that 20% would be sufficient for both marketing and development, considering that we have already established our presence on the market and have the needed technical infrastructure to create the LCG Energy ecosystem.
Q: How is the ICO structured? What are the dates of the token sales and discounts if there are any?
A: The ICO will commence in 3 stages – a private sale, which is currently up and running and offers 35% bonus tokens on all investments, a pre-sale, which will start on the 1st of November and will offer a 15% bonus and the main sale, which will start on the 1st of January of 2020 will last for 2 months.
A total of 2,500,000,000 tokens will be issued, with 70% dedicated to the 3 stages of our token sale, amounting to 1,750,000,000 LCG. This is comparatively high – most ICO projects release no more than 55% – 60% of their total tokens, saving the rest for the team and advisory board. We decided to dedicate as much as possible to the development of the project in order to increase its success chances and reduce the implementation deadlines. All tokens that remain unsold will be burned to ensure the price of LCG is not diluted in the future.
Q: What does the roadmap look like? What are your plans for the next 3 years?
A: In 2020 we will complete the development of the LCG blockchain platform. Initially, the platform will offer direct customers to pay for their electricity bills in LCG tokens. Both direct customers of LCG Energy and LCG token holders will also be able to invest in renewable energy projects that are handpicked by LCG Energy and registered in land registers, which will ensure their full legal conformity.
In the first quarter of 2021 we will add the blockchain and Smart Meters integration to the ecosystem and the LCG platform, which will increase the scope of functionalities tremendously. A Smart Meter software implementation will allow for the direct energy buying from stock exchanges, while direct customers of LCG and Smart Meter users will have advanced statistics about their energy consumption in their own digital dashboard. AML (automated machine learning) and AI algorithms will work towards the optimization of their energy consumption based on the digital data transmitted by their Smart Meters. Later in 2021 we are planning to expand our reach to the borders of Europe, offering our services to a broader audience and striving for a widespread adoption of LCG as the universal payment method for energy related services.
Find out more about the LCG Energy company and its blockchain initiative on https://lcg-group.de/
Discuss this news on our Telegram Community. Subscribe to us on Google news and do follow us on Twitter @Blockmanity
Did you like the news you just read? Please leave a feedback to help us serve you better
Disclaimer: Blockmanity is a news portal and does not provide any financial advice. Blockmanity's role is to inform the cryptocurrency and blockchain community about what's going on in this space. Please do your own due diligence before making any investment. Blockmanity won't be responsible for any loss of funds.
---
Trending Now