Traders Perspective – Cryptocurrency isn't dead in India
Posted On October 10, 2019
---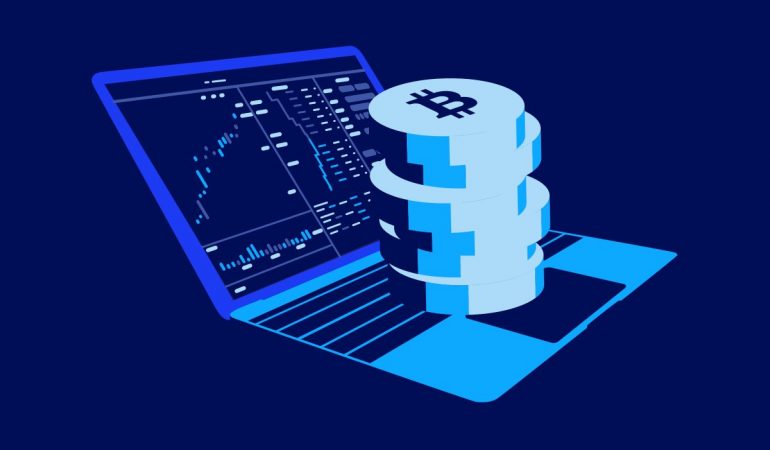 Contrary to popular belief, cryptocurrency trading in India is not only popular but also thriving. Serious traders are able to understand the market and make a profit while the traditional media and financial pundits shout that cryptocurrency trading is dead in India.
We at Blockmanity had a chance to chat with Mr. S Sukumar, a cryptocurrency trader by the day and consultant by the night. Mr. Sukumar is an experienced trader who has been trading for more than 4 years.
With his experience, Mr. Sukumar will shed light on the current market situation and reveal how he thrives in the market.
Blockmanity: Hi Mr. Sukumar, thank you for taking time out of your busy schedule and giving this interview with us. While everyone is saying cryptocurrency is dead, you are actually thriving by trading. We want to know what attracted you to this space?
Sukumar: I am an early adopter and I joined this space in late 2015. My job profile includes me talking to various US clients, and back in 2015, I got to learn about Bitcoins from my counterparts in the US. Bitcoin was fascinating and I was immediately inclined towards it.
I found Bitcoin interesting. It looked like a different kind of asset class. It was an innovation that could be used for mass consumption. While researching about investing in Bitcoin I noticed, Bitcoin is not about holding, but rather volatility. And that's the start of my journey as a cryptocurrency trader. Moreover, cryptocurrency is an asset class that can make a profit even if it's falling, through innovative trading models.
But it's not the appreciation part that attracted me, but rather the technology of blockchain behind it.
Blockmanity: Interesting, and what kind of trading do you usually do?
Sukumar: I usually do day-trades, and margin trades with a limit. The limit is a thin line we need to draw, to keep us in check. I "hodl" as well, but I am not much interested in it. The beauty of Bitcoin is its volatility, and the volatility provides ample opportunity for profits.
Blockmanity: Thanks for the information. Many new traders entering trading for the first time have this confusion regarding which exchange to use. Which exchange do you recommend and why?
Sukumar: I currently use CoinDCX. While I was there in the US I was using international exchanges. Since I came back to India, I have used every exchange in India, from Zebpay to Koinex. What I noticed is that most exchanges in India miss the spice which international exchanges have. CoinDCX as an exchange is the only exchange most comparable to an international exchange.
First of all, CoinDCX has global liquidity through API integrations with major exchanges such as  Binance, etc. Moreover, CoinDCX is constantly adding new features, and improving on it. For example, CoinDCX has added margin trading and became the first exchange in India to do so.
And they have constantly improved the product. I know many Indian exchanges as well as international exchange offer margin trades. But CoinDCX is the only exchange I have seen, which gives an option to adjust hard liquidation with the margin trade.
This strategy allows a trader to neutralize their losses in a loss-making trade. Another feature I like is the feature of Partial Exit, which allows us to sell part of your assets during a margin trade.
Based on personal experience I can say that CoinDCX works closely with the traders. I have got about 5-6 calls from their product development team within the last year, to take my opinion on what to improve. They work with the traders and this is self-assuring. I have used other exchanges as well, but none have contacted me for feedback.
As for security, I have been personally assured by their team that the funds are being stored in the cold wallets. This one to one interaction, and moreover, the continuous improvements on the product makes me use CoinDCX, and I personally recommend it to other traders.
Blockmanity: That's great, thank you for the recommendation. Many traders are scared of losses and due to this fear, they don't trade much and prefer holding. What is your opinion regarding this?
Sukumar: One thing I feel every new trader should know is that the loss is a part of the gain. With every loss, the learning curve improves and moreover the understanding of the dos and don'ts increases. The loss is where I started learning about my way of trading. With every loss, I started reevaluating my strategies.
Losses are supposed to be approached scientifically rather than just blaming the luck. Whenever I face a loss I ask myself, why did I buy at this price, what made me buy it, did I give into FOMO, etc. This helps me improve over time. No one can achieve a profit 100% of the time, not even the best traders.
I have also observed a few market patterns such as, during a bull run, no one knows where the top line of an asset exists. And due to lots of noise in the market, a case of FOMO appears. Entering into an asset that is into a rising mode is a negative aspect, but looking at assets that have bled due to the rise of Bitcoin, are much better to enter.
Another thing I noticed is that the coin moves because people move it. The market is currently running on emotions, rather than by logic. During technicals, traders sometimes forget to take the sentiments under consideration.
There is nothing new happening on Bitcoin, it's moving because some people decide whether they want to move it up or down. If an institutional investor is coming, he wouldn't want to buy a Bitcoin at $15,000, would he? These are the few things a trader needs to understand.
I would suggest new traders observe the market patterns, and the approaches market takes with which coins. By doing this, traders can easily see a trend forming. Whenever someone suffers a loss, I would suggest research and don't be afraid to trade again. And I personally feel 100x leverage is something more of a loss-making scenario, so it's better to avoid entering it.
Blockmanity: Thank you for the insights, Sukumar. Since we are running out of time,  I would make this the last question. As a closing remark, what would you like to suggest a new trader entering this space?
Sukumar: One thing I would suggest to any new trader from personal experience is not to be afraid of losing money while trading. Always take a loss as a personal learning experience. Holding is a long term strategy and has a higher risk. Sell as soon as you make a profit, and then trade again.
Discuss this news on our Telegram Community. Subscribe to us on Google news and do follow us on Twitter @Blockmanity
Did you like the news you just read? Please leave a feedback to help us serve you better
Disclaimer: Blockmanity is a news portal and does not provide any financial advice. Blockmanity's role is to inform the cryptocurrency and blockchain community about what's going on in this space. Please do your own due diligence before making any investment. Blockmanity won't be responsible for any loss of funds.
---
Trending Now