"AI Am the Best!" An Objective Comparison of Popular AI models on the Internet
---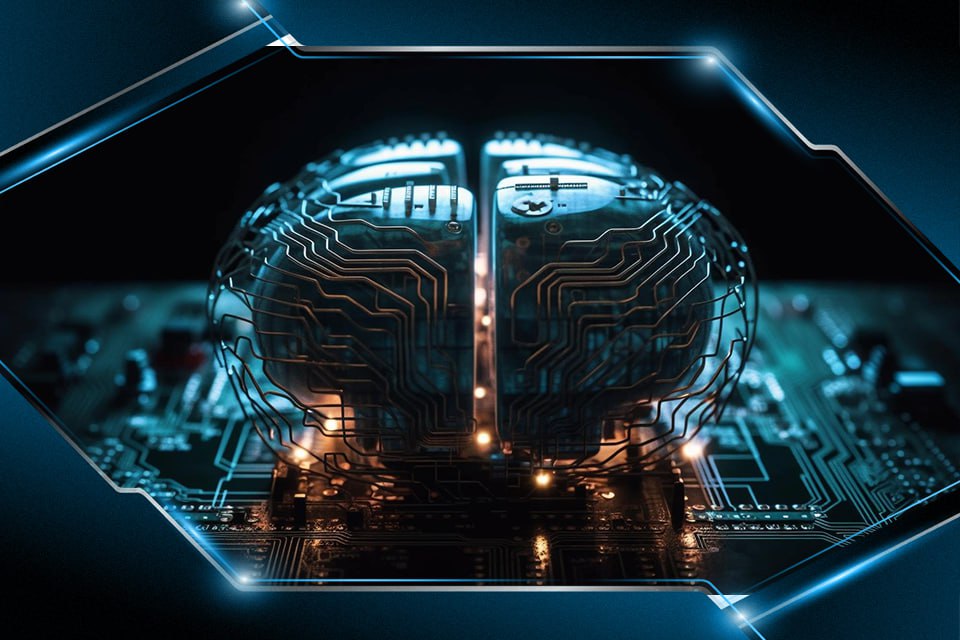 Artificial Intelligence has been the center of many discussions in the tech industry for some time now. Their controversial rise in popularity thanks to the media's portrayal of Artificial Intelligence and its derivatives in futuristic scenarios, as well as the upsurge of AI models in the past year led by OpenAI's Large Language Model called ChatGPT.
While there's no doubt questions about the ethical implications of an AI-powered society remain at the upper echelons of discussions and debates in the tech world, it's also just as important to discuss which of the current AI models pose the most promise and potential in terms of productivity, intelligence, and reliability!
Without further ado, let's dive into the world of AI, and see for ourselves which models show the most promise and why!
Artificial Intelligence: What is it?
Before we talk about which AI model is great and cool, let's first talk about what Artificial Intelligence is, for those that are either far off from society, or are practically living under a rock.
In essence, Artificial Intelligence is cognition (keep in mind!) that is artificially manufactured to help humans solve complex issues and algorithms in an efficient and timely manner. Artificial Intelligences vary in purpose and in the way they extract and provide usable information, which are generally called models.
Nowadays the whole Internet's head over heels on the Generative AI model, with the promise of creating usable and beautiful results from simple prompts given by the user, it's no surprise it has been one of the most observed concepts in the industry either by its supporters, or by its critics.
In the Generative AI model landscape, the competition is unfelt by the public but is exceptionally tight within the backlines. With each AI model vying for the top spot and claiming that they are "the best" out there, it's hard for some to discern which ones are really telling the truth, at least in the objective sense.
So in that regard, to settle this long-running debate of which AI model works best and is the most beneficial, we've curated a pretty objective comparison between popular Generative AI models on the Internet, from ChatGPT, to agii.app!

"AI Am the Best!" An Objective Comparison of Popular AI models on the Internet

Let's explore each AI model's strengths and weaknesses, and from there derive which of these AI models prove to be the best in terms of usability, accessibility, reliability, and intelligence
ChatGPT

Boasting its brand as the most famous and first full-fledged AI Large Language Model accessible on the Internet, ChatGPT has acquired much acclaim in the past year and is continuously growing as an advanced chatbot that users can ask questions and responses from!
Pros
Easily Accessible, Requires only an email and a mobile number for signup
Fairly usable, needs specific prompts and commands to bring out its best qualities
Free for access, although paid Pro versions are available for users to purchase on a subscription basis.
 Cons
Congested, users share a single server that may overload at any given time and bar users from access until servers are decongested again.
Only uses information from until September 2021 to prevent its AI from capturing information and questionable data from the internet, which also bars it from providing updated knowledge bases.
Largely unreliable information that you would need to fact check first before using, AI sometimes makes up information to fulfill your prompt.
Llama-2

Formerly Facebook and now rebranded as Meta, Llama is the Large Language Model answer of this billion-dollar social media company to the growing interest in AI and Large Language Generative Artificial Intelligence.

Pros
Years of making under its belt. Llama is recently released but is said to be under production since before AI became a trend on the internet.
Dedicated Safety Team ready to intercept issues and ethical discrepancies at the earliest instance.
Used heavily in corporate and business-level production.
Cons
Inaccessible to the Common Joe, requires a download and a login which is not suited for lower end devices and rigs.
Is not scalable and would need to be constantly retrained and improved to reach maximum potential at any given point.
Bard

Google Bard is the AI chat assistant/Large Language Model conceptualized by the geniuses at Google, it utilizes user data, preferences, and the Internet to provide usable information whenever you need it!Pros
Tailor-fitted to the user's needs.
Smart enough AI to perform daily tasks and answer questions intelligently.
Vastly outperforms its parent Search Engine that is Google Chrome.
Cons
Despite outperforming Google, it is still heavily dependent on it for information and Internet access.
Can sometimes be unreliable due to how receptive it is to information fed into it, even misinformation and hoaxes.
Particularly obscure compared to other LLMs of its caliber.
Bing AI

Bing AI is Microsoft's AI lovechild and its answer to the growing desire of the people for Large Language Generative AI models. Though far from perfect, it makes up for it by being one of the most famous AI models in the past year, but not for reasons you might think.Pros
Is readily available as it comes with Microsoft Edge, the default search engine of most Windows OS devices.
Smart enough with search suggestions and helpful tips for better yield of answers and search results.
Interactive as it can be used as an AI chatbot besides being a Search Engine Assistant.
Cons

Heavily flawed, got famous once for going rogue and allegedly creating three different AI personalities, one of them named "Venom", which is exceptionally sadistic and psychotic in responses from language prompts.
Buggy and unreliable in most cases.
Whereas other AI language systems come with preinstalled contingencies for when their model goes awry, Bing AI lacks these necessary backups which makes for these laughable but somewhat worrisome eventualities.
Agii.app is the cryptocurrency industry's answer to the AI discussion and debate that's been circulating around the world since last year. Objectively a better and more feature-packed Generative AI model/platform with multiple utilities and benefits to users, Agii.app poses itself as the best Generative AI model in the space currently!
Pros

Jam-packed with features, beyond just your Large Language Model, Agii.app boasts other forms of AI models like NFT Generation Applications, as well as a reliable AI Chatbot!
Is exceptionally reliable in terms of utilities as well as information provision. Uses GPT-4 Levels of information and data processing!
Provides upfront earning opportunities to users thanks to its affiliate program!
Most scalable Generative AI project as of the moment thanks to the fact that it is powered by blockchain technology!
Provides an active support system to users that is available in a single click!
Cons

Agii.app's only striking drawback is that all of its features and benefits are stuck behind a paywall subscription, and even this is manageable as it is cheaper than pro-versions of the previous LLMs with even more features under its belt!

Wrap Up
Seems like it's another win for blockchain and Web3.0, even in the world of AI, thanks to Agii.app and its striking features and benefits you wouldn't find elsewhere. With the only caveat to these tons of features and benefits being a monthly subscription, which is not that much when you compare the endless possibilities that you could acquire with agii.app, AI's revolutionary rendition unsurprisingly hails once again in the industry of innovation and change, the blockchain/crypto world!
So if you're looking for your new AI buddy to help you with everything you need from information gathering to NFT generation, consider using Agii.app and its vast array of features!
Discuss this news on our Telegram Community. Subscribe to us on Google news and do follow us on Twitter @Blockmanity
Did you like the news you just read? Please leave a feedback to help us serve you better
Disclaimer: Blockmanity is a news portal and does not provide any financial advice. Blockmanity's role is to inform the cryptocurrency and blockchain community about what's going on in this space. Please do your own due diligence before making any investment. Blockmanity won't be responsible for any loss of funds.
---
Trending Now