---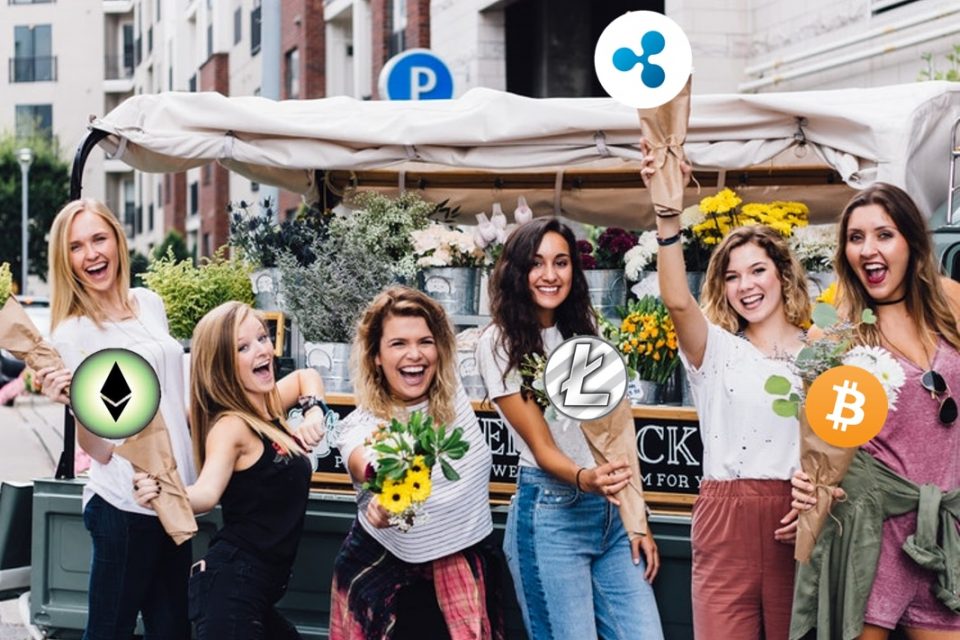 According to eToro and Mumsnet survey, 42% of mums have already invested in or would like to invest in cryptocurrency. Ripple (XRP) is the more popular over Bitcoin (BTC), Litecoin (LTC) and Stellar (XLM) are the least popular whereas Ethereum (ETH) has moderate female investors.
Trading platform, eToro and Patenting discussion forum, Mumsnet had taken a survey of 1000+ mothers about their viewpoints towards cryptocurrency investments.
71% of female investors are saving cash for a child's future.

Read more about it in our research with @MumsnetTowers #femalefinance

— eToro (@eToro) December 10, 2018
As per the report, 47% of mums don't know very much about investments while 55% of mums prefer to control their finances and investments.
74% of women stated that they make investments for the long-term returns and don't prefer short-term gains. Only 25% of women generate a short-term return. 71% of moms want to save the investments or returns for the eventual fate of their children while 42% generate money on the side.
The report clearly shows that these ladies mostly like to hold on their assets till they don't get considerable returns so that they can save it for their children's education, career or family.
The most surprising part is, 80% of women know what Cryptocurrency is and 43% of them already invested in it or would like to think about it later on.
The data also talks about the biggest barriers that keep women away from investment. These barriers are – they don't have investment knowledge, busy schedule, lack of confidence and they don't know where to get advice.
According to data, 65% of women don't have any investment knowledge. It means they don't know exactly what investment means.
56% of women have a lack of confidence means they are not sure whether they should make an investment or not, it will be beneficial or not.
51% of mums don't know from where they can get the correct advice like in which crypto asset or shares they should invest, how long they should invest etc.
33% of moms don't get time from their daily schedule to think about the investment.
UK Managing Director at eToro, Iqbal V. Gandham said,
"This research suggests that in many cases women want to invest but don't know where to start. This no longer needs to be the case. Technology has transformed the investment world from a small, opaque club into a community that anyone can tap into. This should be to the benefit of prospective female investors."
Survey statistic by eToro demonstrates that 90% of enlisted ladies on the eToro platform has invested in crypto resources. It likewise uncovers that the best crypto resources picked by ladies were:
Ripple (XRP) is 56%

Bitcoin (BTC) is 15%

Ethereum (ETH) is 10%

Litecoin (LTC) is 6% and

Stellar (XLM) is 3%
Founder of Mumsnet, Justine Roberts said,
"This research shows that when it comes to investing, contrary to popular belief, it's not all about the men. Women are keen to understand their options when it comes to investing and more should be done to equip them with the guidance and knowledge to get started."  
Get the latest news on Blockchain only on Blockmanity.com. Subscribe to us on Google news and do follow us on Twitter @Blockmanity
Did you like the news you just read? Please leave a feedback to help us serve you better
---
Trending Now
You may also like