---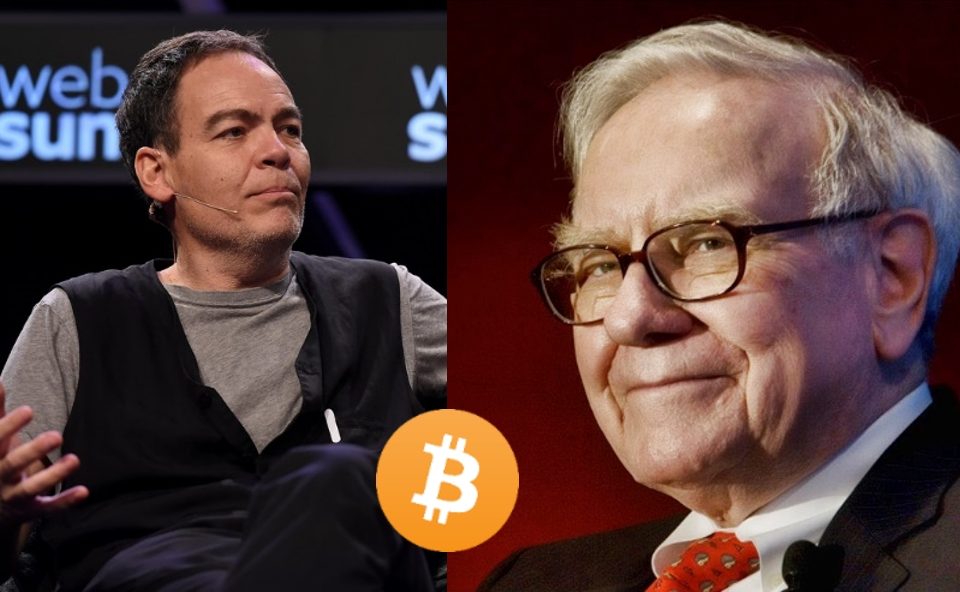 From Rat Poison squared to a Delusion
Longtime Bitcoin critic and legendary investor Warren Buffett has once again made negative remarks on Bitcoin by calling it a "delusion".
Speaking on CNBC's Squawk Box, Buffett doubled down on his Bitcoin criticisms and conformed to the "Blockchain not Bitcoin" narrative. He said:
"Bitcoin has no unique value at all, It is a delusion, basically."

"It's ingenious and blockchain is important but bitcoin has no unique value at all," Buffett said. "It doesn't produce anything, you can stare at it all day and no little bitcoins come out or anything like that."
Buffett then acknowledged it is ingenious that someone has figured out how to have a limited supply and has made it harder to create more. Many prominent figures along the lines of Jamie Dimon have said that Blockchain technology is brilliant but there is no need for a Cryptocurrency which Buffett basically repeated in the interview.
But Blockchain is a broad term used to describe a wide range of public and permissioned networks which do not have the same properties or purpose. There is wide consensus in the Crypto community that in order to run a public permissionless Blockchain like Bitcoin or Ethereum, a Cryptocurrency is indeed necessary to maintain censorship resistance and decentralization, Buffett doesn't seem to understand this.
Buffett also applauded the JP Morgan coin which launched on Feb 14th this year. Note that Buffett has a $4 Billion stake in the bank and his firm Berkshire Hathaway is also heavily invested in other banks like Bank of America, Wells Fargo, Goldman Sachs, etc.
The J.P Morgan coin has been called a "Cryptocurrency" but in reality, it is similar to an IOU issued by the bank that can be redeemed for actual US Dollars. It has nothing in common with Bitcoin, comparing the two makes no sense.
Warren Buffett is an "Unmitigated Fraud and Charlatan"
Warren recently sent out a letter to the shareholders of his firm Berkshire Hathaway which was heavily criticized by longtime Bitcoin bull Max Keiser. He claims that the letter "exposes" the so-called sage of Omaha as "an unmitigated fraud and charlatan reliant entirely on taxpayer bailouts and accounting tricks,"
#Bitcoin up on news Warren Buffett exposes himself in his annual letter as an unmitigated fraud and charlatan reliant entirely on tax-payer bailouts and accounting tricks.

— Max Keiser, tweet poet. (@maxkeiser) February 23, 2019
In an interview with RT, Keiser criticized the stock buybacks and scolded Buffett for being a part of the corporate malpractice, he said:
"It's pure fraud, Its sole purpose is to commit accounting fraud for the benefit of insiders."
Max who is also the host of the Keiser report responded to Buffett's criticisms on Gold and Bitcoin saying:
"He is right. And there is no bigger rat than Warren Buffett, The world is waking up. The Ponzi schemes of Buffett are being revealed and the masses are moving to hard money like bitcoin and gold."
Get the latest news on Blockchain only on Blockmanity.com. Subscribe to us on Google news and do follow us on Twitter @Blockmanity
Did you like the news you just read? Please leave a feedback to help us serve you better
---
Trending Now
You may also like