Crypto Lawyer's Take on the Recent Congress Hearing on Cryptocurrencies and Blockchain
Posted On October 12, 2018
---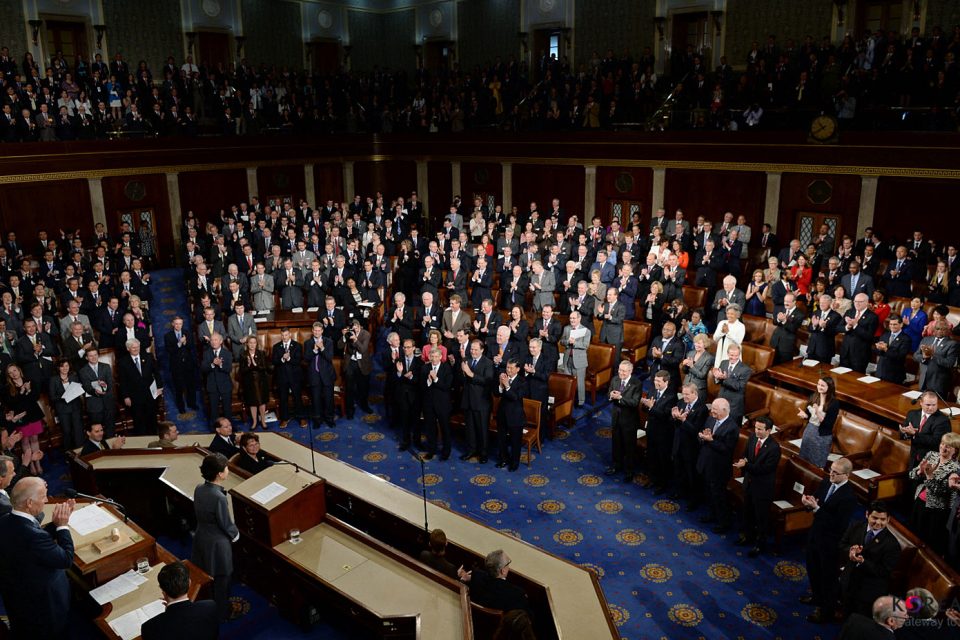 The US Senate held banking committee held a congress hearing on Thursday morning on the topic titled "Exploring the Cryptocurrency and Blockchain Ecosystem."
Two witnesses went head to head to provide different viewpoints, it was the economist Nouriel Roubini who is famously called "Dr.Doom" for predicting the 2008 financial crisis against Peter Van Valkenburgh who is the director of research at Coin Center.
Roubini is against Cryptocurrencies and even called it "Mother and father of all scams" and thinks that Blockchain is the most overhyped technology ever which is nothing but a glorified database. Both of the witnesses submitted their testimony before the hearing.
Jake Chervinsky, the Crypto lawyer from Kobre Kim LLP took on Twitter to give a summary of what happened in the Congress hearing.
Breaking Down the Arguments
He starts off saying that he finds Nouriel's arguments disingenuous because he refuses to engage with the real tech. The economist was also not accurate in some of the facts that he presented in the hearing.
Jake Tweets:
For example, in his written testimony, Nouriel says bitcoin fees are $55. That's just wrong. He says crypto can't scale, but ignores layer 2 solutions. He says 51% attacks are frequent & easy, but provides no support. It's hard to have a productive conversation on this basis.
The economist also firmly said that no company or government will ever use the decentralized, public  Blockchains to which Jake responds saying: "Right. They said that about the internet too."
Roubini was smart to point out Vitalik's scalability trilemma and used it to conclude that it is impossible to scale Blockchains which Vitalik himself corrected saying he never claimed it to be impossible but hard.
What did the senators have to say?
The senators had some basic but interesting questions to both the witnesses, observing that there is some progress seen in their understanding of the space compared to the last hearing.
He says:
Most are still trying to understand the basics. Some are interested & see the potential benefits. A few are skeptical or just don't care.
Some of the senators are still in the Blockchain, not Bitcoin stage and are not clear on the reasons for the existence of Cryptocurrencies.
Jake Tweeted:
For example, Sen. Kennedy basically said "forget bitcoin, tell me about *blockchain!*" And Sen. Cortez Masto said blockchain is a gamechanger for energy. Yea, we'll be stuck with "blockchain, not bitcoin" for a long time.
Sen. Jones asked about the use of Cryptocurrencies by criminals to which Peter intelligently replied: "criminals are always early adopters & if they're *not* using your tech, it's likely worthless from the start."
Jake goes on to say that some meaningful questions were asked by Sen. Toomey on Bitcoin's scalability issues and whether mining oligopolies pose a real threat to the ecosystem. Sen. Warren went on to even acknowledge the benefit Crypto offers to its consumers.
Jake criticizes two points of Peter:
Peter's suggestion that the industry needs institutional investors and traditional financial instruments like custodians and ETF's for the market to stabilize
Peter's answer on law enforcement where he conveniently chooses not to mention the privacy features that can be added to the Bitcoin Blockchain and only focuses on the public nature of it.
Concluding the Tweetstorm, Jake says that for now, the Congress seems happy staying out and leaving the agencies such as SEC and CFTC to handle Crypto
Find Nouriel's Testimony here.
Find Peter's Testimony here.
Discuss this news on our Telegram Community. Subscribe to us on Google news and do follow us on Twitter @Blockmanity
Did you like the news you just read? Please leave a feedback to help us serve you better
Disclaimer: Blockmanity is a news portal and does not provide any financial advice. Blockmanity's role is to inform the cryptocurrency and blockchain community about what's going on in this space. Please do your own due diligence before making any investment. Blockmanity won't be responsible for any loss of funds.
---
Trending Now