India's cryptocurrency journey so far
---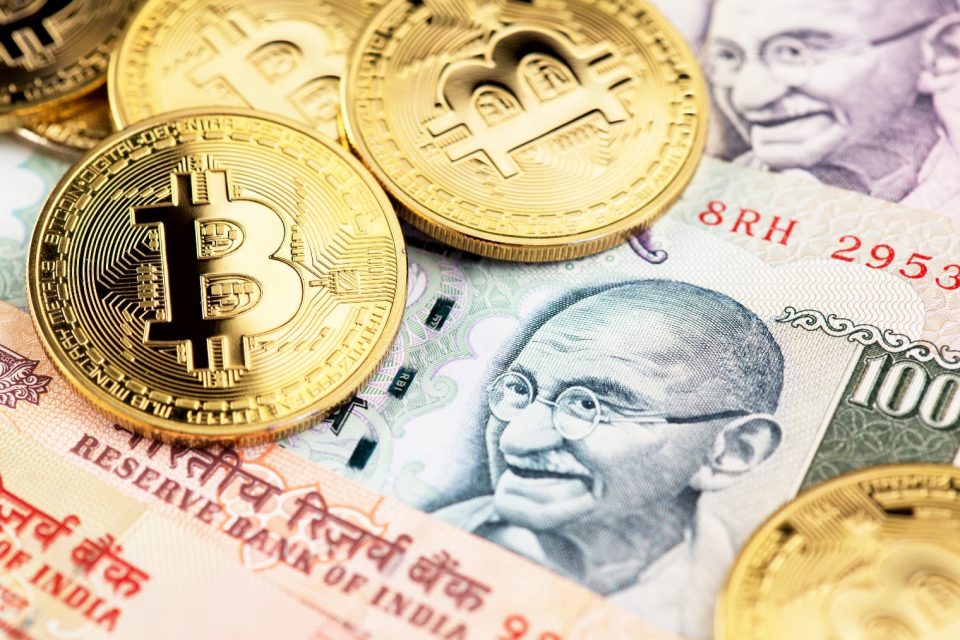 From an explicit ban on cryptocurrencies in 2018 to making it taxable in 2022, India has come a long way. Through this article we discuss India's cryptocurrency journey in exact sequence so far and what can we expect in times to come.
In 2018 RBI had issued a circular announcing that banks will not be able to make deals in cryptocurrencies, halting the progress of the crypto industry in India. The RBI has repeatedly reiterated its strong views against cryptocurrencies since it gained popularity in India following a sudden boom in Bitcoin prices. The central bank's argument was that cryptocurrencies pose serious threats to the macroeconomic and financial stability of the country. The RBI also doubted the number of investors trading on them as well their claimed market value
The RBI was primarily concerned about cryptocurrencies for its potential threat to the Indian rupee. If a large number of investors invest in digital coins rather than rupee-based savings like provident fund, the demand of the latter will fall. This will hamper the ability of banks to lend out money to its customers. Moreover, since cryptocurrencies are unregulated in the country and are difficult to trace, the government will also not be able to tax the amount, posing a threat to rupee. On top of that, cryptocurrencies can be used in money laundering  and illegal activities. Crypto investors, for all these reasons, are in turn susceptible to hacking, scams, and losses as crypto coins are volatile in nature
This ban came in as a real bummer and had people criticise the government vehemently. It had caused a massive unrest among all the institutional and retail investors. #Indiawantscrypto, a war cry of sorts came into being among all the passionate and deeply involved folks from the Indian crypto community. The movement led by Nischal Shetty, founder of WazirX (a digital assets exchange – acquired by Binance) received a lot of traction across the nation and many other key influencers from the space joined in to add impetus to the movement.
The result?
The highest court of India, in early March 2020 nullified the RBI circular banning cryptocurrencies. On March 4, 2020, a three-judge bench of the Supreme Court had quashed the ban imposed by RBI on trading in cryptocurrencies. On May 31, 2021 the RBI had directed banks not to cite its 2018 ban as a reason to deny banking services to customers dealing in cryptocurrency. "It has come to our attention through media reports that certain banks/regulated entities have cautioned their customers against dealing in virtual currencies" by making a reference to the ban it had imposed, an RBI circular said.
RBI directed the banks, that following the apex court order, the earlier circular banning virtual currencies was no longer valid. The circular also read, "Banks, as well as other entities addressed above, may, however, continue to carry out customer due diligence processes in line with regulations governing standards for Know Your Customer (KYC), Anti-Money Laundering (AML), Combating of Financing of Terrorism (CFT) and obligations of regulated entities under Prevention of Money Laundering Act, (PMLA), 2002, in addition to ensuring compliance with relevant provisions under Foreign Exchange Management Act (FEMA) for overseas remittances.
Designing & Implementing a Regulatory Framework
This entire sequence showed the lack of efficiency on the part of RBI, although their concerns could not be sidelined. As a result, the government worked on the same and in February 2021, the government of India via its Finance ministry made some major announcements.
First, the government will levy a 30% tax on any income generated from crypto transactions.
A second tax of 1% at source on all transactions (TDS) would also need to be paid.
India intends to introduce a digital rupee (a central bank digital currency, or CBDC) within the financial year.
These guidelines brought in a mixed bag of reactions and spurred both excitement and confusion over the legitimacy of cryptocurrencies. On one hand people welcomed a move to tax income through crypto while on the other many were bewildered on the legal aspect. The question that arose was "How crypto could be taxed and yet not be legal?" 
The answer to this was delivered by the Finance minister Nirmala Sitharaman at a media briefing where she said her agency is "collecting inputs on regulation for crypto assets….I don't wait till regulation comes in for taxing people who are making profits." To simply decode that, she meant that a bill or legislation to provide legal status to cryptocurrencies may take a while as it would entail tons of research, discussion, international regulatory support and most importantly the bill would then be need to passed in both houses. So all this cannot be a reason to not tax people making money in the crypto industry.
The Finance Ministry was bold in its delivery and did not seem to give in to the high taxation. Many people felt that a 30% flat tax on crypto income would be a major deterrent to the overall growth of the industry. People who are invested into the industry as professionals or developers would be bogged down and might leave the country to find more friendly avenues in countries with lesser strict tax policies. Many pioneers rebuked this move by the government, referring to it as a killer. India seems to be the most potential country in terms of tech and development, a move like this will definitely demotivate the talent and just add on to the brain-drain which has been negatively impacting the country since decades.
What next?
The above-mentioned regulations came into affect in July 2022, starting 1st July these tax regulations came into implementation. From the day of its arrival, these regulations brought in a huge dip in the Indian crypto exchanges' trading volumes
These regulations aided by the bearish markets have severely dented the trading volumes in the Indian market. People are more reluctant to make trades at the moment partially because of the bearish trends and the heavy taxation. The stance of the government is clear, they've laid down a freeway for traders to make investments, all they gotta do is pay taxes.
The finance minister Nirmala Sitharaman told the Parliament in the latest session in July 2022, when she was asked about India's stance on this digital asset class:
"Cryptocurrencies are by definition borderless and require international collaboration to prevent regulatory arbitrage. Therefore, any legislation for regulation or for banning can be effective only after significant international collaboration on evaluation of the risks and benefits and evolution of common taxonomy and standards,"
Moving ahead India needs to assess the global situation, how are countries who are regulating or adopting crypto in their economy faring? Are they creating more wealth? Creating more job opportunities? Are they getting ahead of the curve in terms of technology?  We need to be strict with the regulations but not at the cost of our country's future. We should adopt and imbibe the best regulatory practices from across the globe and think of the longer term vision. We at Blockmanity firmly believe there is no going around crypto or Web3. So it is in the best interest of India to find the best ways to integrate cryptocurrencies in our financial system.
Discuss this news on our Telegram Community. Subscribe to us on Google news and do follow us on Twitter @Blockmanity
Did you like the news you just read? Please leave a feedback to help us serve you better
Disclaimer: Blockmanity is a news portal and does not provide any financial advice. Blockmanity's role is to inform the cryptocurrency and blockchain community about what's going on in this space. Please do your own due diligence before making any investment. Blockmanity won't be responsible for any loss of funds.
---
Trending Now