Crypto Companies for 2023 and Beyond
---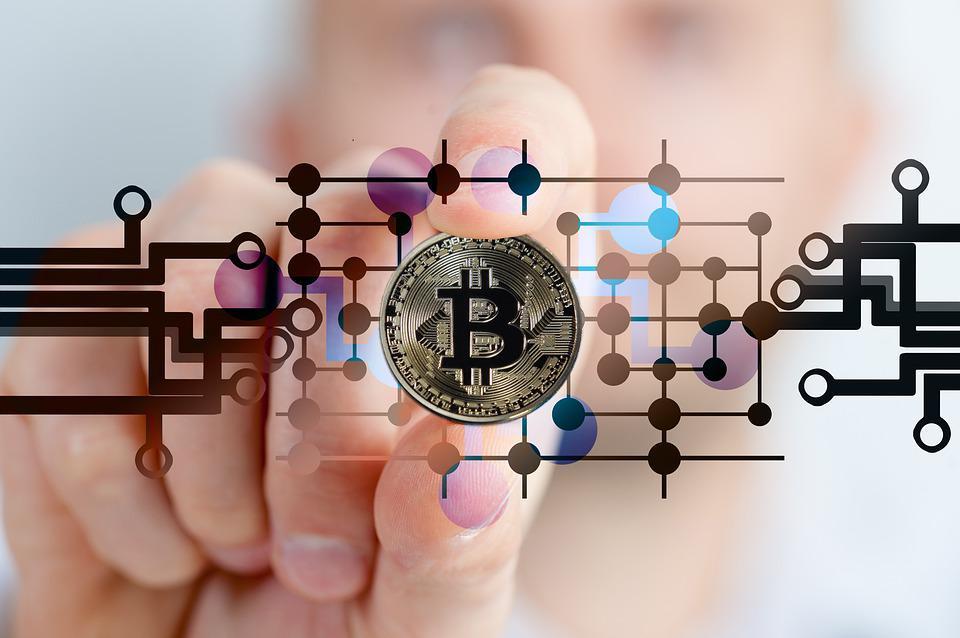 Investing in cryptocurrency is a high risk but could pay off significantly. Do your homework and know the potential downsides before putting money into cryptocurrencies. However, 2023 might be a year of exciting developments if you have the correct plan and insight.
The underlying technology of a cryptocurrency is a major consideration for every investor. Thanks to developments like decentralized finance (DeFi) and non-fungible tokens (NFTs), there are new ways to invest your money. Investors may capitalize on the competition by spotting lucrative opportunities in these new technologies.
The regulatory climate is an additional consideration when buying cryptocurrencies. Cryptocurrency values may be very sensitive to the decisions that governments make on how to regulate digital currencies. Investors who keep up with regulatory developments and anticipate possible dangers might make better investing selections and reduce their overall risk exposure.
Primarily, traders should monitor the rising or falling demand for digital currencies on the market as a whole. Although Bitcoin is the most well-known cryptocurrency, numerous others have enjoyed even more rapid development in the last few years. The general demand for digital assets is expected to rise as more individuals become interested in crypto, presenting new possibilities for investors. Another key point to look out for is the reputation of the crypto companies: well-thought blockchain marketing can significantly improve the success of the web3 project.
Cryptocurrencies may be a high-risk, high-reward venture, but only if the investor is well-informed and prepared. Keeping a watch on new technological developments, government policies, and market trends may help investors spot lucrative possibilities. We will explore top and promising crypto companies you can invest in as we wrap up the first quarter of 2023. Take your time to investigate; you will never regret taking such a step.
BABB
Founded by Rushd Averroes in 2016, BABB is a fintech firm based in London specializing in decentralized financial systems. Its primary focus is providing secure, convenient, and cost-effective financial services to the global microeconomy by facilitating peer-to-peer money and crypto transfers.
BABB enables its users to make instant and free money transfers by leveraging blockchain technology, while the tokenization of conventional currency ensures smooth transactions. Its unified app provides a wide range of financial services, such as everyday banking, traditional currency transactions, and cryptocurrency capabilities, all through an easy-to-use interface. With the upcoming introduction of virtual and physical MasterCard cards for purchases and cash withdrawals, BABB is poised to become one of the leading autonomous Financial Service Platforms in the UK.
Eldora
Eldora is a metaverse finance center that allows anybody to build investment clubs and interact with others via a curated platform that gives unique financial information on crypto, DeFi, trade, and Investment DAOs.
Notably, Eldora utilizes blockchain technology to provide a comprehensive suite of decentralized services for high-net-worth people and businesses, assuring safety and openness in the transactions between the two groups. Users who hold Eldora NFTs receive access to the platform's community and services, enabling them to start their own businesses, solicit investments from local communities, and discuss prospects with one another by linking to Defi Services and financial services.
Undeads
Undeads is a next-generation survival MMORPG that gives players access to over 10 different playable NFT assets and various play-to-earn elements that let them make money as they play and engage with other players. The game's ultimate objective is to build a community of Web3 gamers and a player-driven economy full of interesting activities. This will result in an ecosystem of active players that provide the best gaming experience possible while surpassing community expectations.
An isometric action-combat atmosphere is set in a post-apocalyptic metaverse. Players are in charge of exploring unexplored areas, building and improving their gear, grinding for resources, participating in trade, learning the art of trading, and growing their NFT characters. The game centers on a conflict between humans and zombies for resources. For fans of the metaverse and virtual reality, Undeads also has built-in VR games.
MetaversusWorld
MetaversusWorld, the flagship product of Gen4 Lab, is fundamentally altering how one interacts with digital surroundings. The company's state-of-the-art metaverse platform, driven by Unreal Engine 5, offers unrivaled levels of customization and immersion of its user's experiences while seamlessly merging the digital and physical worlds.
The studio application offered by Gen4 Lab serves a variety of markets, including business-to-business (B2B), business-to-consumer (D2C), direct commerce (D-commerce), educational, gaming, and metaverse applications. MetaversusWorld is the industry's foremost supplier of Metaverse-as-a-Service (MaaS) solutions. As such, the platform  provides entirely customized, high-fidelity, no-code, and white-labeled solutions adapted to each customer's particular brand and requirements. User involvement and digital ownership are bolstered by its web3 infrastructure, which has elements such as token gating, an NFT marketplace, an NFT Pass, and brand NFTs.
Radicle
Radicle is a decentralized, peer-to-peer network for code collaboration built on top of Git, focusing on security and accessibility. It enables users to run their nodes, ensuring censorship-resistant code collaboration and fostering a resilient network without reliance on third parties. All social artifacts are stored in Git and signed using public-key cryptography, automatically verifying the authenticity and authorship of all data. Radicle is also local-first, providing always-available functionality even without internet access. Users own their data, making migration, backup, and access easy both online and offline.
The Radicle Stack functions as a peer-to-peer protocol where each user on the network runs identical software, known as the Radicle Stack. This stack comprises a command-line interface and a networked Radicle Node service. Additionally, users can opt to run the Radicle Web client and HTTP daemon for a familiar web-based experience. The Radicle network protocol focuses on locating, replicating, and verifying repositories in a peer-to-peer code hosting network. Its decentralized approach guarantees access to repositories, regardless of location or replica count.
Discuss this news on our Telegram Community. Subscribe to us on Google news and do follow us on Twitter @Blockmanity
Did you like the news you just read? Please leave a feedback to help us serve you better
Disclaimer: Blockmanity is a news portal and does not provide any financial advice. Blockmanity's role is to inform the cryptocurrency and blockchain community about what's going on in this space. Please do your own due diligence before making any investment. Blockmanity won't be responsible for any loss of funds.
---
Trending Now