Democratizing eSports: The Rise of Polygame in a Booming Industry
---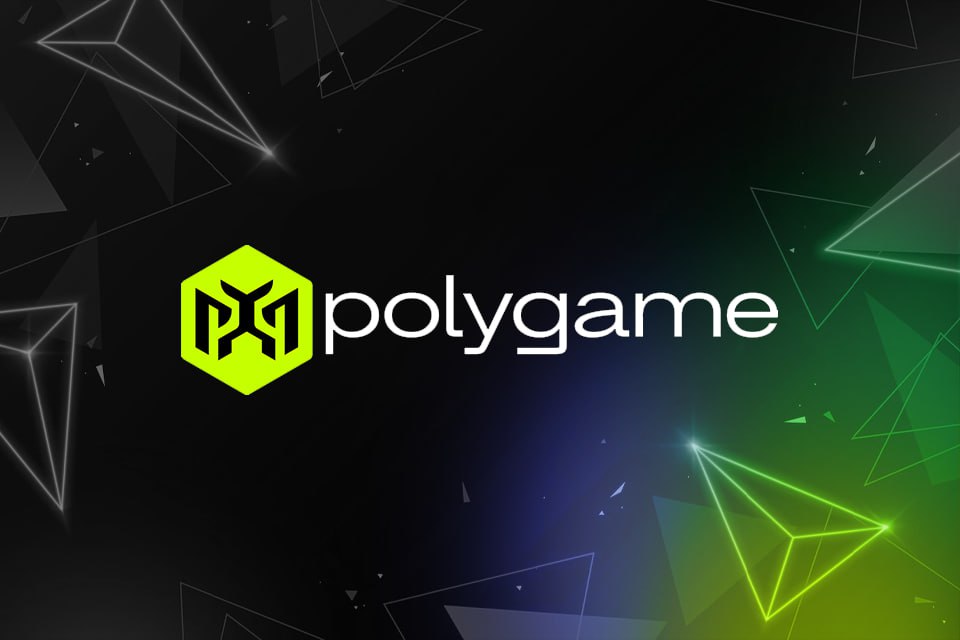 Evolution of blockchain has engulfed a variety of sectors. This revolutionary technology has not only optimized industries such as healthcare and finance, but also made gaming and art industries more lucrative and interactive. For instance, the rise of esports and blockchain gaming represents two significant trends in the world of gaming and technology.
Polygame as the first decentralized esports ecosystem is leading the amalgam of esports and blockchain technology to a new height with better rewards, more opportunities and a global community.
Esports X Blockchain
Esports, refers to competitive video gaming on a professional level. Over the past decade, esports has experienced tremendous growth, attracting a massive global audience and generating substantial revenue. Esports tournaments now fill arenas, and professional players compete for substantial prize pools and major brands and sponsors have recognized the potential of esports and have invested heavily in teams, leagues, and events.
According to Statista, the eSport industry itself is predicted to grow to become a 5.74 billion dollar industry by 2030, with a 21.9% CGAR.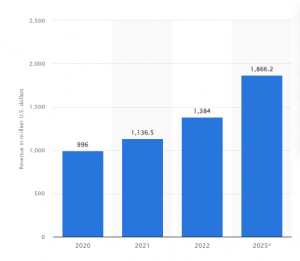 Blockchain gaming, on the other hand, combines blockchain technology with video games, creating new opportunities for players and developers. Blockchain provides a decentralized and transparent infrastructure that allows for unique features such as true ownership of in-game assets, verifiable scarcity, and secure peer-to-peer transactions. By leveraging blockchain, game developers can create immersive experiences where players have full control over their digital assets and can trade or sell them in open marketplaces.
The convergence of esports and blockchain gaming has several implications. The global Blockchain eSports market is expected to steadily grow to a CAGR of 70.3% from 2022 to 2027. Also, the spending value of the blockchain gaming industry is expected to increase from $4.6 billion in 2022 to reach $65.7 billion by 2027. Here are a few important outcomes of this convergence.
Firstly, blockchain technology can enhance the esports ecosystem by introducing transparency and fairness to competitions, ensuring that results and rankings are tamper-proof.
Blockchain-based platforms enable the creation of decentralized tournaments and leagues, allowing players from around the world to participate without relying on a central authority.
Blockchain gaming introduces new revenue streams for players and developers. Through the tokenization of in-game assets and the implementation of play-to-earn mechanisms, players can earn real-world value from their gaming activities. This opens up opportunities for players to monetize their skills and investments, creating more sustainable and inclusive gaming ecosystems.
Blockchain technology allows for cross-game compatibility, enabling interoperability between different gaming platforms. Players can use their assets across multiple games, fostering a connected gaming experience and expanding the possibilities for in-game economies.
Overall, the rise of esports and blockchain gaming showcases the ongoing evolution of the gaming industry. However, the industry is still evolving and currently faces challenges such as lack of monetization and revenue streams for streamers, lack of centralization and limited reach. Polygame aims to address these challenges in its one-stop solution.
Polygame – The 1st Decentralized Esports Ecosystem
Polygame is a revolutionary platform with the aim to help the global esports community to earn with the help of blockchain technology. The project is supported by three pillars:
Polygame Streaming: Polygame has built up a community of over 900K active fans with over 50 premium streamers over the last 9 months. The active users categorized by region can also be viewed on Polygame Live User Traction.
Fan Tokens & $PGEM: $PGEM is the native utility token used to power IDO launches directly on Polygame conducted by premium streamers.
Polygame NFT: The NFT marketplace allows streamers and fans to buy, sell, and share their NFT collectibles.
Polygame is capturing the live market of millions of esport gamers and fans within its limitless ecosystem. Using all these tools and resources, Polygame is establishing itself as a core player, which is also evident from the significant traction the platform has gained. The website also displays a live stream of interesting and popular games such as Fifa, Freefire, PUBG, Mobile Legends and more, with total number of streamers, viewers, NFTs in pool, stakers and the number of $PGEM staked.
Polygame is not just a platform for the streamers to market their hard-earned gaming skills, but also for the viewers to enjoy, stake and engage with the streams.
About Polygame
Polygame is a dynamic esports ecosystem that fosters a decentralized community connecting streamers, fans, teams, tournament operators, and advertisers. Through its cutting-edge platform, Polygame offers an inclusive environment where individuals can participate, compete, own assets, and earn rewards using fan tokens, an NFT marketplace, and the $PGEM token.
Leveraging the power of Web3 technology, the platform prioritizes transparency, accessibility, and the protection of intellectual property rights. Boasting an ever-growing user base of nearly a million and counting, Polygame has emerged as a prominent player in the gaming industry, delivering a seamless and dependable experience for all participants.
To learn more about Polygame, visit:
Official Website | Telegram Community | Discord | Medium | Facebook | LinkedIn | Instagram |
Discuss this news on our Telegram Community. Subscribe to us on Google news and do follow us on Twitter @Blockmanity
Did you like the news you just read? Please leave a feedback to help us serve you better
Disclaimer: Blockmanity is a news portal and does not provide any financial advice. Blockmanity's role is to inform the cryptocurrency and blockchain community about what's going on in this space. Please do your own due diligence before making any investment. Blockmanity won't be responsible for any loss of funds.
---
Trending Now