Examining The Controversial & Outsized Influence of CoinMarketCap
Posted On August 22, 2019
---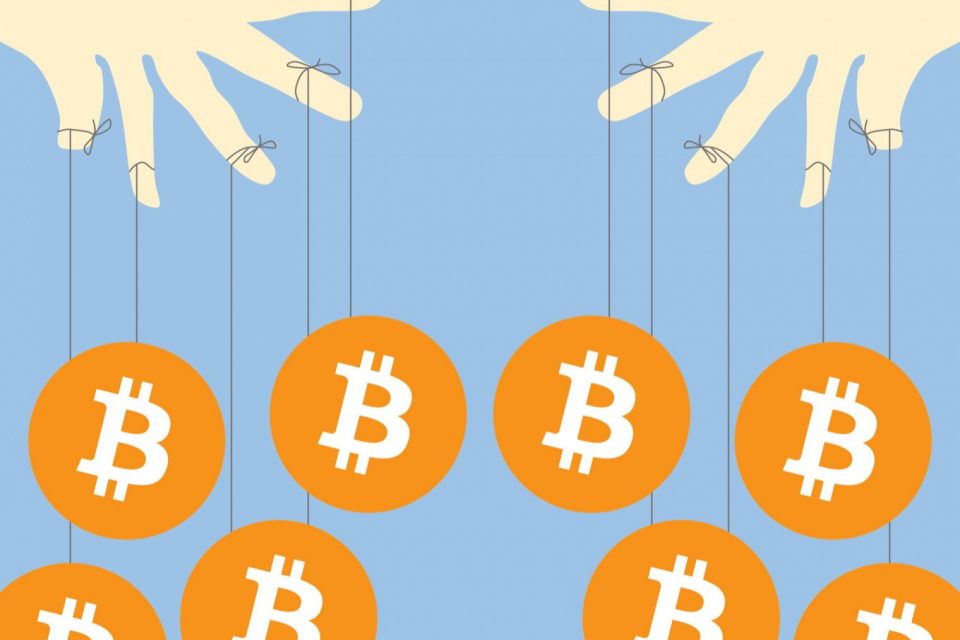 Every investor, trader, project member, and exchange in the cryptocurrency ecosystem knows what CoinMarketCap (CMC) is. And many of them have their differing, and often polarizing positions on the leading coin ranking site.
Since the ICO boom of 2017, that was mired in exit scams, false promises, and wash trading-driven exchange revenues, the outsized influence of CMC on projects and investors in the markets has raised eyebrows. At the core of the issue is a conflict of interests among rankings sites like CMC with exchanges and projects, where ultimately, the retail investors are the losers.
Even worse than altcoins rankings sites are explicit ICO ratings sites, which are so untrustworthy that even professional crypto traders signal to avoid them like the plague. But those are another story altogether, rolled into the narrative of CMC and other coin rankings sites.
For their part, CMC seems to have made efforts to improve transparency with the likes of the DATA initiative, comprised of exchanges for self-reporting order book data, but the criticisms remain, and in many cases, are well-founded.
From bizarre rankings of high-profile, well-documented scams to turning a blind eye to wash trading of many smaller exchanges, CMC occupies a uniquely influential position amid a spurious background of scams.
Make-Or-Break Moment and the Incentive to Manipulate 
It's no secret that most retail investors rely on CMC for tracking the market caps and other basic project details of most altcoins in the market. They offer the most extensive list, and its network effects have only served to expand its popularity — reaching the SimilarWeb rank of 899th globally at the time of this writing. Clearly, the advertising revenue to be extracted by CMC is appealing, and the draw of vast audiences of potential investors/traders even more so for projects and exchanges.
The problem is the adverse consequences that often leak from the trilemma of bad incentives underscoring the market structure.
For example, listings on CMC are often a make-or-break moment for many smaller altcoin projects. Get listed on the site, and perhaps the project can attract enough investors and attention to gain tangible traction or make a significant boost in price for an ideal exit. As a result, it is no wonder that operations like Gotbit flourish, knowing full well that they can be paid by ICO altcoins to manipulate exchange trade volumes for their tokens while exchanges pretend it's not happening.
"The problem is so bad, that one of the biggest crypto scams in recent memory, Envion, was not only rated at 191 on CMC's Top 200 but clearly had no volume and was only listed on two shady exchanges," details Adel de Meyer, CEO of Daps Coin, who, incidentally, did not have an ICO. Their token was recently dropped about 1000 spots on CMC following their updated ranking system, while Envion skyrocketed up the site even after the very public realization of the scam.
Scenarios like Envion have become flashpoints in the push for broader transparency in coin ranking site metrics and evaluation tools. However, a basic understanding of the revenue-driven relationship of rankings sites, exchanges, and projects, exposes how unlikely it is for listing sites bleeding altcoins to unveil their opaque listing methods.
There are some meaningful glimpses of improvement with ratings like Messari 10, Nomics, and CoinGecko pushing for better transparency, along with extensive metrics-reporting sites like CoinMetrics offering valuable insights for investors. But they still do not match the influence of CMC, which has caused the leading coin rankings site to become the flagbearer of the problems plaguing the industry.
A monopoly on market rankings as a trusted source is the primary point of contention in CMC's influence among the broader community.
As a primary source of market information for retail investors, the onus of responsibility in a market rife with corruption should ultimately be an integral prerogative of CMC. Their plausible deniability in statements from marketing heads to Coindesk, such as, "our stance is to list as many crypto assets as possible, covering the universe of crypto assets over time. We are not in the business of censoring information," are widely viewed as insufficient.
Cryptocurrencies are already a convoluted emerging asset class that is difficult to reconcile with traditional investments among mainstream entrants. Add in misinformation, opaque listing criteria, and random high rankings of known scams, and it is obvious why the outsized influence of CMC is controversial.
Many core Bitcoin proponents view the entire scenario as odd, considering that they only believe in Bitcoin's value proposition as the primary use case of a blockchain, but other investors and industry participants do not always feel the same way. That's why it is critical to unmask more in-depth information on project listings and exchange volume reporting among coin rankings sites, particularly CMC — whose influence is unparalleled.
Regulatory standards or exchange self-reporting standards via cryptographic primitives like sMPC can provide a meaningful foundation for improved transparency, but the initiative to actually take action remains with the listing sites and exchanges themselves.
It's difficult to believe that after the reference point of 2017 there has already been more than $4 billion in scams in 2019 so far and wash trading is still endemic, but that's where we are.
What's not difficult to believe is that many institutions and regulators have a dim perspective on the crypto markets, and for the right reasons. Until entities with considerable influence as trusted information sources or mediums of exchange demonstrate a resolve to expose the opaque incentives driving situations like Envion, institutional investors will continue to sit on the sidelines, while retail investors continue to lose the most.
Disclaimer: Blockmanity is a news portal and does not provide any financial advice. Blockmanity's role is to inform the cryptocurrency and blockchain community about what's going on in this space. Please do your own due diligence before making any investment. Blockmanity won't be responsible for any loss of funds.
Get the latest news on Blockchain only on Blockmanity.com. Subscribe to us on Google news and do follow us on Twitter @Blockmanity
Did you like the news you just read? Please leave a feedback to help us serve you better
---
Trending Now