Exclusive Interview with Michael Calce, Founder of Decentraweb
Posted On October 19, 2021
---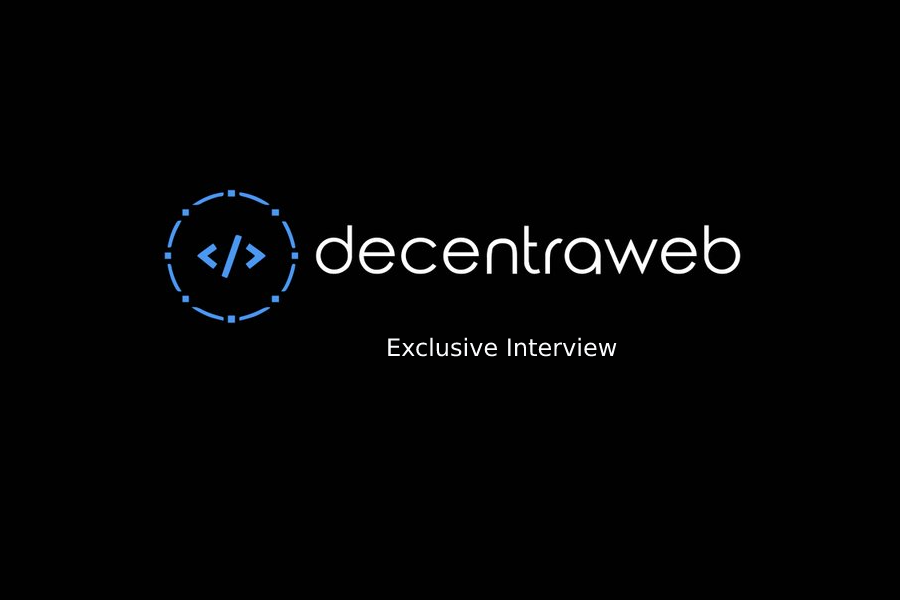 Where did the idea for your startup, company or project come from? 
I've always been a technologist at heart. I started with computers at the age of 6 and was always fascinated with the endless possibilities it brings. Interestingly enough, my appetite for computers would lead me to learning different things about the web. For instance, I  was a pioneer for MDDoS (Mass Distributed Denial of Service). In fact, when I was 15 I shut down CNN, ebay, Yahoo!, Dell and Amazon (And you can Google 'Mafiaboy' to learn about these stories).
After chatting with Adam Barlam (creator of chain games) we collectively thought this (Decentraweb) would be a great project given my history and Adam's background at godaddy.
In what ways does Decentraweb stand out? What makes this project unique?
I think the decentraweb team is one of the best in this space right now. This project has the potential to really bridge the gap with the crypto market and traditional market. This project is unique because most people think of art work of games when they hear NFT. We wanted to create an NFT with real utility. Imagine registering .football as an ERC-721 token that can be traded or sold or even sell subdomains of it.
How do you bring ideas to life?
The first step is to do competitive analysis and make sure you know what is already out there. Again, I  think it's important to put together the right team to make a concept or idea come to life. Hard work and relationships is what will make this project really shine through.
What's one trend that excites you about the blockchain industry?
I think overall the ability to have something that is decentralized, I love seeing projects that aim to take a shot at the big guys. That's why our motto at Decentraweb is "Committed to taking back the internet, one layer at a time.."
What is that habit or culture of the Decentraweb team that makes it more productive?
I think our ability to handle structured criticism is what will make us excel. We have a group of very smart individuals but we don't all agree sometimes. I think it's critical that we take turns playing devil's advocate. This is the type of environment that will be critical to success, always pushing ourselves and working as a team.
Where do you see Decentraweb in another 5 years?
Top 5 coins helping bridge the gap between the crypto and traditional markets.
What words do you have for people that are yet to adopt  blockchain technology?
Don't be scared of the unknown. Pushing boundaries is what makes us evolve as a society. Blockchain technology has opened a door to so many incredible opportunities that it would be a shame to miss out on those or be late to the party! Educate yourself and come join the fun.
What is one failure you had as an entrepreneur or with your project, and how did you overcome it?
I wouldn't say it was a failure but I had a hard time listening to other people because I thought I was always right. This hindered my first business when I was 22 because of that trait. I've worked on it over the years and learned to trust people and value their expertise.
What is one (or two) biggest wins you've had in your journey as an entrepreneur within and/or beyond the blockchain industry?
I was an early adopter of bitcoin (one of the first asic miners) however this is my first project that I am launching. In terms of my life as an entrepreneur I grew my brand immensely and became a top keynote speaker across the globe, delivering over 350+ keynotes. This in turn earned me a lot of credibility in the cybersecurity space and I was named chairman of the security advisory board for HP. I've also successfully helped a few startups that turned into big exits.
What is one business idea, perhaps in the blockchain industry, that you're willing to give away to our readers?
It would be awesome to see if someone could make a geocaching game that rewards the user with the respective token associated with the project. Like a bunch of treasure chests hidden around their city with tokens.
Are there any special benefits for the earliest adopters of Decentraweb's technology?
Yes! All our TLDs are on a first come first serve basis, so make sure you get your desired domain before somebody else does.
What is one piece of software or a web service that helps you be productive? How do you use it?
Honestly; Google meet. I think it's crucial for teams to be able to discuss verbally rather than typing all the time. I think we are most productive when we're all in the same (virtual) room talking.
What advice would you give people that are yet to embrace blockchain technology?
You wouldn't know until you try it. I would say it's important to do your research but don't be shy to jump in.
What advice would you give any entrepreneur just starting out in the blockchain industry?
Stay focused on your roadmap and execute your idea. I think a lot of people make the mistake of trying to go wide too quickly and end up thinning themselves out. Do a lot of competitive analysis.
What are the top things to know about Decentraweb?
Custom TLDs (Top Level Domains) on the ethereum blockchain.
The team has previous experience with Godaddy, HP, T-Mobile, Chain Games, Trustswap, Intel, Microsoft, ServiceNow, CoinMarketCap, Bloomberg, Dow Jones, MedSec and Deloitte.
An aggressive roadmap that will create a full ecosystem offering Email/Hosting/Domain registration all in one.
It costs $50 in $DWEB tokens per year or $100 in Ethereum per year to register a Top Level Domain (Max up to 5 years).
Your Top Level Domain will be minted as an ERC-721 NFT.
You can learn more and purchase $DWEB tokens on their website and join their active Telegram community for interesting updates.
Discuss this news on our Telegram Community. Subscribe to us on Google news and do follow us on Twitter @Blockmanity
Did you like the news you just read? Please leave a feedback to help us serve you better
Disclaimer: Blockmanity is a news portal and does not provide any financial advice. Blockmanity's role is to inform the cryptocurrency and blockchain community about what's going on in this space. Please do your own due diligence before making any investment. Blockmanity won't be responsible for any loss of funds.
---
Trending Now