The Top Cryptocurrency Events/Conferences happening in the first half of 2019
---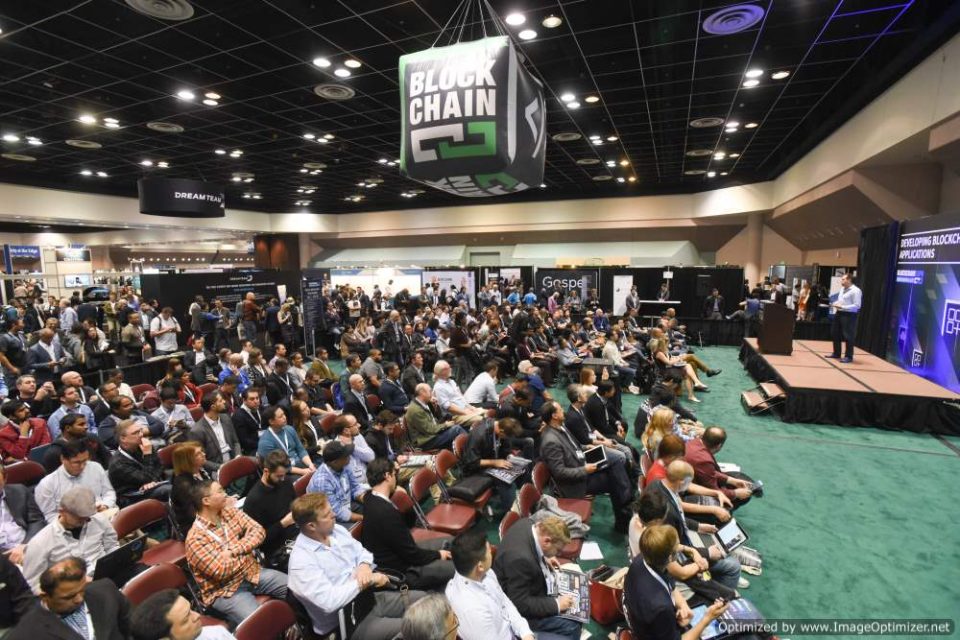 The crypto industry has emerged as an explosive technological force to be reckoned with over the last few years. After several years of Bitcoin and Ethereum dominating headlines, the industry as a whole has rapidly evolved, becoming a major draw for entrepreneurs, institutions, and enthusiasts who believe crypto and blockchain are the way of the future. As the sector grows, so has the accompanying community that sustains it, and like other industries, crypto conferences have become a major destination for networking, new technologies, and meetings of some of the brightest minds in the market.
After years of growth and the commencement of new community-focused events, 2019 is promising another banner year for the industry as it endeavors to spread its messages of decentralization, disintermediation, and disruption. With so many crypto gatherings happening, though, it's important to uncover the top events of the year to ensure you collect the most value for your money, and your time. These are our top crypto events to watch during 2019: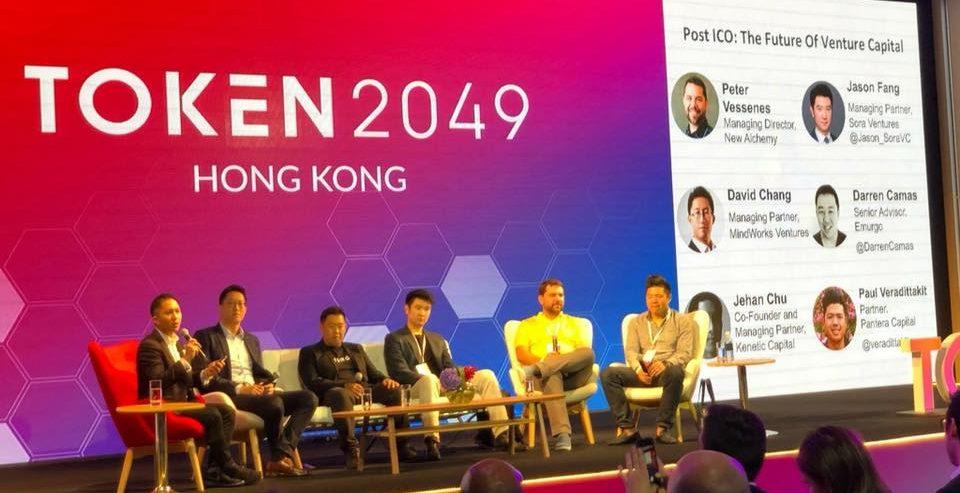 When and Where is it Happening: Hong Kong, March 13th and 14th
Set to take place during the heart of Asia Crypto Week, Token 2049 is poised to be one of the most intriguing meetings of the crypto minds this year. The goal of the conference is to explore the fast-evolving token economy, and how it has been shaped, and in turned helped shape, the current crypto industry. Moreover, the conference seeks to look forward as well as backward, exploring new opportunities and the expanding scope tokens offer.
Token 2049 will also feature some of the biggest names in the industry, including Litecoin creator Charlie Lee, TRON founder and CEO Justin Sun, and Cardano CEO Charles Hoskinson in addition to a bevy of industry heavyweights, media personalities, and venture capital representatives. The event is set to draw in more than 2,000 attendees from over 50 countries, as well as a strong contingent of media, with more than 100 journalists already registered. Book your tickets early considering the event occurs in the middle of Hong Kong's premier crypto event.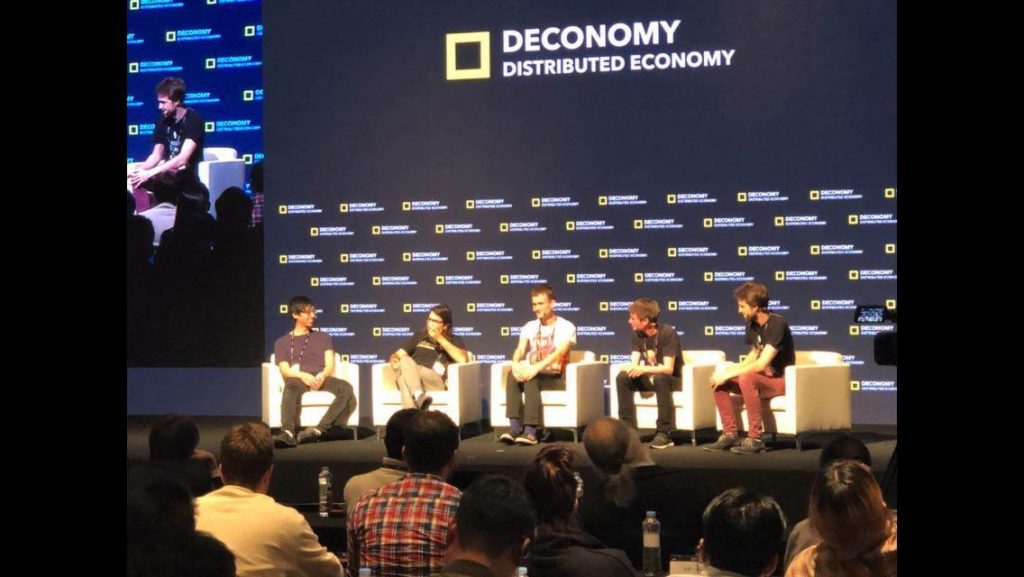 When and Where is it Happening: Seoul, April 4th and 5th
Deconomy—short for Distributed Economy—is following up on its successful 2018 event after announcing another series of talks set to be delivered in Seoul. Last year's event garnered over 2400 attendees and over 80 speakers from more than 150 companies. For 2019, the conference is set to be even bigger. This year's speakers will include some of the biggest crypto advocates in the world, such as Ethereum's Vitalik Buterin, Binance CEO Changpeng Zhao, and Coinbbase's Nao Kitazawa. More fascinating, however, will be the presence of perhaps amongst the most avid and visible anti-crypto advocates, Nouriel Roubini.
The event is focused on how to best bring about a truly distributed economy, and what role crypto will play in that prospective future. With two days of networking, speeches from high-profile industry veterans and observers, and one of the most crypto-centric locations in the world, Deconomy promises to be an electrifying event for those attending.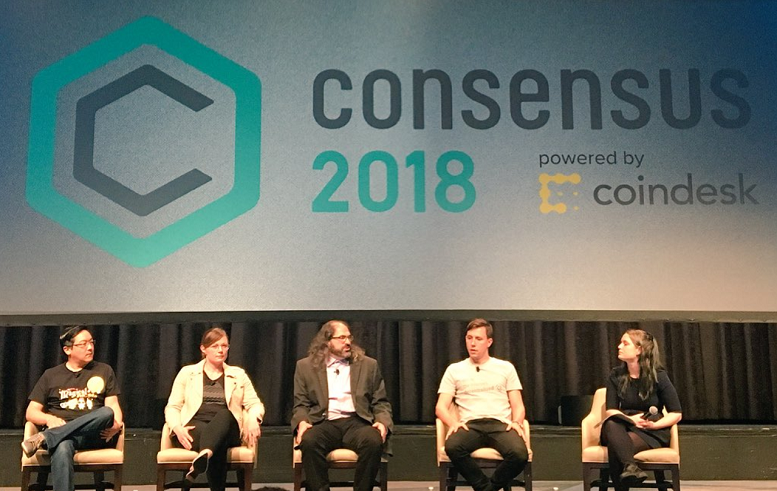 When and Where is it Happening: New York City, May 13th to 15th
One of the longer-running blockchain conferences in the world, Consensus has become one of the go-to spots for the industry to gather every year. The event has in the past featured guests such as David Chaum, a legend in the field as the inventor of the first digital cash, and Whitfield Diffie, who is credited as the co-creator of public-key cryptography. This year is no different, with Cathy Barrera, a founding economist at the Prysm Group, Henri Arslanian, the Asia FinTech and Crypto Leader for PwC, OKCoin CEO Tim Byun, and even U.S. congressman Representative Warren Davidson.
More importantly, Consensus is a major opportunity for industry veterans to network, learn more about unfolding developments in the sector, and meet some of the luminaries in the field. The overarching theme is taking a unified approach towards crypto—ranging from institutional money to cypher punks—to help break down the walls that keep the sector from the mainstream.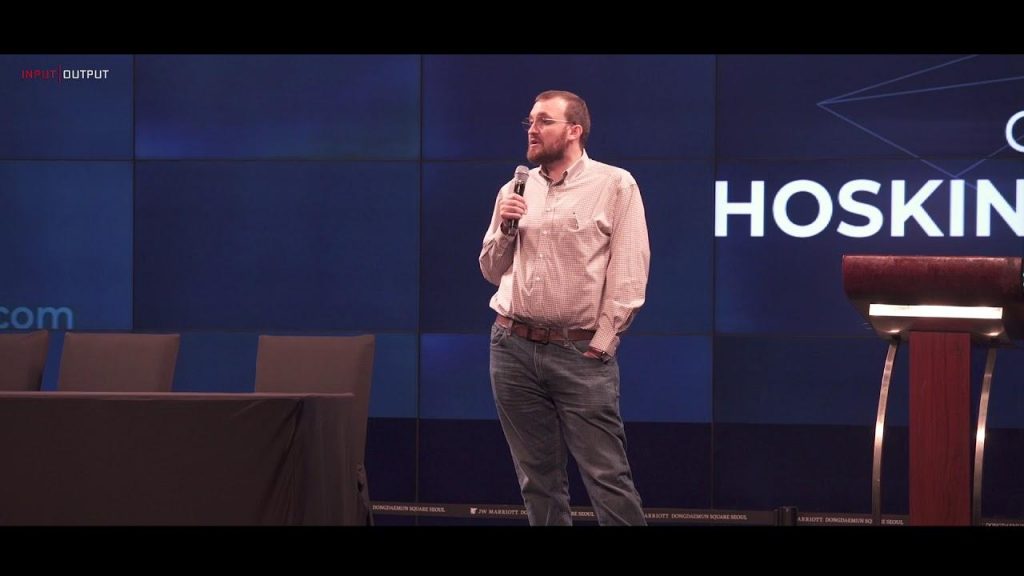 When and Where is it Happening: Miami, April 17th to 18th
This is a smaller gathering than some of the others on this list, but no less important. Sponsored and operated entirely by IOHK, a Hong Kong-based blockchain firm that supplies peer-to-peer financial solutions for unbanked populations, the event is set to touch on pressing and interesting concepts for blockchain's future. The event will feature a collaborative Hackathon hosted by IOHK developers as well as a variety of workshops and practical talks hosted by different teams from within the company.
Additionally, this should be an interesting event for crypto investors, as it will feature updates and a roadmap for Cardano, one of the more exciting cryptocurrencies to emerge in recent times. Speakers will include CEO Charles Hoskinson and Chief Scientist Aggelos Kiayias as well as many of IOHK's top talents. The IOHK summit will have a narrower focus on cybersecurity, cryptography, and the application of these topics in crypto finances.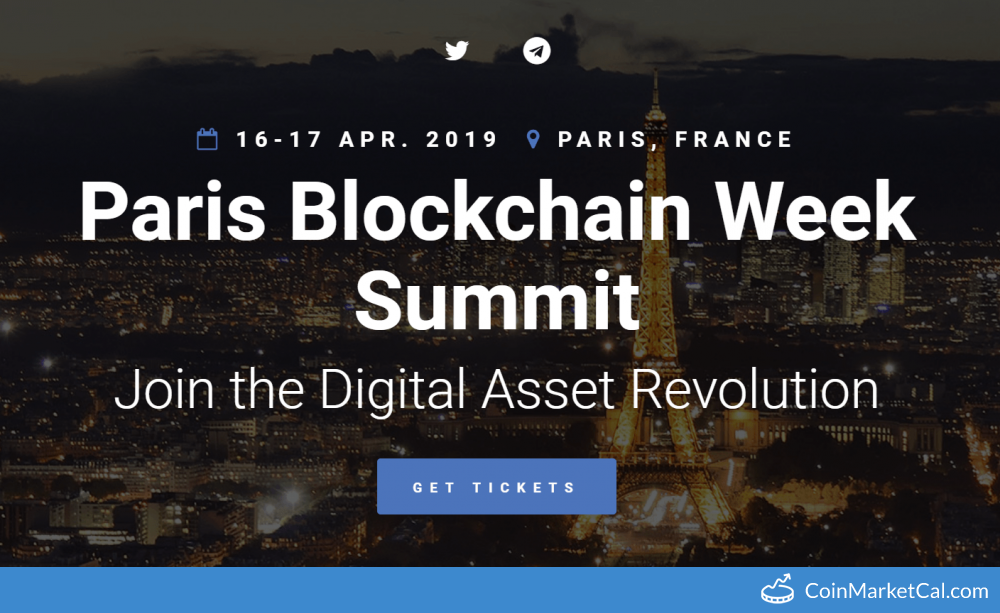 When and Where is it Happening: Paris, April 13th to 19th
Billed as the largest blockchain-related event in Europe, Paris Blockchain Week will feature a variety of smaller events and conferences hosted by some of the most prominent companies and names in the crypto industry. The week will include a flagship event—the Paris Blockchain Week Summit—on April 16th and 17th, which will feature over 1,500 attendees and 100 speakers spread across 20 events. The Summit will focus on the more practical side of blockchain, touching on topics such as EU regulation, the rise of stable coins, decentralized exchanges, and issues of blockchain scalability and consensus.
The event will host speeches delivered by major names from companies including IOTA, Tezos, Dash, and Binance, a hackathon to kick off the festivities, and several smaller networking and educational opportunities. Another unique highlight, and one that differentiates this event from many other conferences is a blockchain-centric job fair sponsored by Paris Blockchain Week itself. Participating companies will also have an opportunity to present their ideas and projects to raise additional funding during Demo Day.
No matter which event you attend, these conferences and summits represent a major leap for blockchain. More than simply a fringe technology, the industry is quickly joining the ranks of the mainstream technology industry and is on pace to become a thriving center of innovation in the future. These conferences are also the tip of the iceberg, with smaller, more specialized events scheduled throughout the year for companies, enthusiasts, investors, and more.
Discuss this news on our Telegram Community. Subscribe to us on Google news and do follow us on Twitter @Blockmanity
Did you like the news you just read? Please leave a feedback to help us serve you better
Disclaimer: Blockmanity is a news portal and does not provide any financial advice. Blockmanity's role is to inform the cryptocurrency and blockchain community about what's going on in this space. Please do your own due diligence before making any investment. Blockmanity won't be responsible for any loss of funds.
---
Trending Now