GoldFinX — Delivering the Holy Grail of Gold Investing and Portfolio Diversification?
Posted On October 27, 2020
---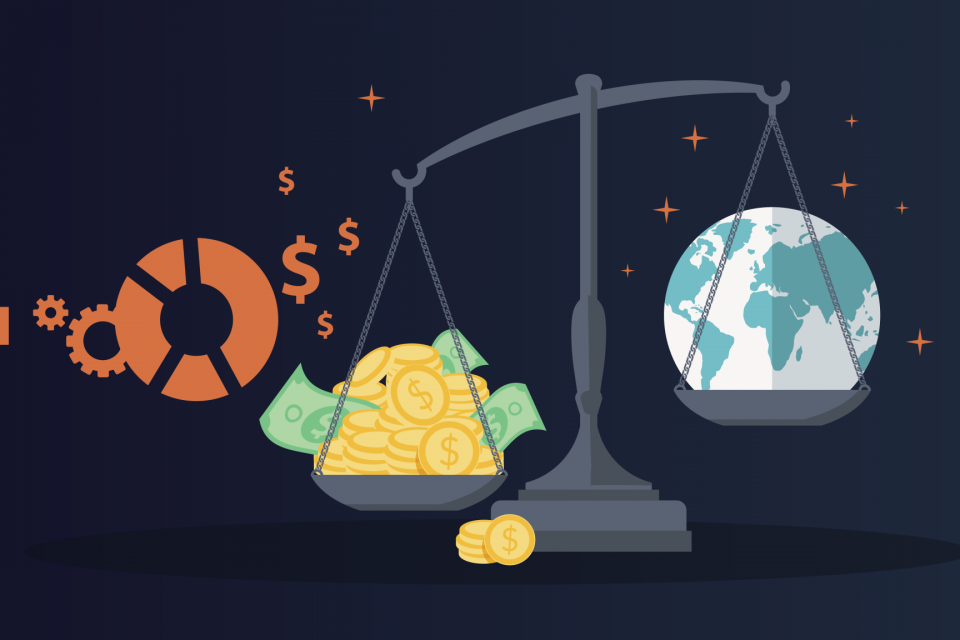 Conventional wisdom in traditional finance tells us to diversify our investments. The underlying reason is that spreading wealth optimises your risk/return profile. In other words, diversification increases your chances of making a consistent profit when investing. For example, if an investor puts 100% of his assets in oil stocks, then he/she risks placing their portfolio in an unfortunate situation if the global oil demand suddenly drops. If the same investor allocates just half of their portfolio into alternative investments and asset classes such as gold or real estate, they can dramatically reduce his risk. Diversifying their investment means that their portfolio might plunge in response to a decrease in oil demand, but alternatively rise with the increased demand for gold.
Besides, diversification could lower the risk by increasing exposure to more than one asset.  Investing in different asset classes that don't correlate with each other is a wise idea since one investment tends to perform well during times when the other asset underperforms.
Issues  With Holding Physical  Gold
Tons of people around the world have trusted their wealth to be stored safely in gold for centuries. Gold is an alloy that does not rust, is naturally scarce, and satisfies all the attributes of real money attributes. Of course, these reasons are precisely why this unsuspecting, humble element is considered such an excellent store of value globally.
However, holding actual gold is infamously laden with problems. After buying gold, the next question that investors usually have to ask themselves is where to store it. Some investors will prefer holding their gold bullion in their homes, while others will pay third-party firms to keep their gold safe.  Storing the gold privately, while it ensures that the precious metal is within 'arms-reach' at all times, is arguably risky, especially if holding any substantial amount. However, storing gold personally is also inherently dangerous, with millions of dollars in insurance claims made each year for gold that gets lost, misplaced, or damaged irreparably.
On the other hand, having a third party firm store gold on their behalf is also fraught with its own unique problems. For instance, direct access to assets stored with an external entity is limited to the custodian firm's operation hours. Not to mention the exorbitant and unscrupulous high fees & expenses that get eaten up by private, third-party firms to secure gold safely over long periods.
There's also the matter of middleman costs. Transporting gold from one place to another for settlement purposes is quite expensive, involving much oversight, qualified armoured vehicles, and professional security detail required to protect the precious metal while in transit. Furthermore, before the gold is traded, dealers may also ask or expect to refine the gold to verify the gold content and purity. Which is slow, cumbersome, and ensues further added costs and required capital.
Overall, it's hard to dispute that gold's physical nature, along with the risk that its high value brings, is somewhat limiting. Meaning it often fails to secure significant portfolio allocation for most traditional retail investors, at least compared to more readily available stocks, bonds, and other more accessible assets.
Fortunately, in this new age of innovation and technological breakthroughs, the same can't be said for GoldFinX ($GIX). GoldFinX aims to offer bank-level grade safety and security through ingenious methods and mechanisms to ensure investors can invest with relative peace of mind.
GoldFinX has all but eliminated the need for intermediaries, as the gold is directed straight from the mine to the connected storage facility, subsequently slashing transport costs.
How GFX Provides Exposure To Gold
GoldFinX(GFX) is entering uncharted territory as one of the very first #defi companies to combine traditional and trusted gold with breakthrough cryptocurrency/blockchain technologies in a single mechanism for investors to utilise. With a hybrid gold-protected token which is easy to understand, trade, or invest in.
Utilising their native cryptocurrency known as $GIX, and a robust platform built on the trusted Ethereum blockchain.
One of the main advantages of having $GIX backed by gold is the added protection for buyers. In an unlikely event where the GIX coin ceases to exist, gold held in vaults would be sold-off, and the proceeds are distributed to $GIX holders.
GoldFinX gives investors access to gold without the many complications of holding physical gold. Giving holders and investors added peace of mind in their risk exposure levels when dealing with the inherently volatile cryptocurrency market. Plus, with the added benefits of sharing in any appreciation in the gold price, without holding the actual asset itself. Which in itself is pretty damn revolutionary.
Diversification Made Simple
We have covered why a diverse portfolio when investing is crucial to minimising risk exposure and maximising potential rewards. What is GoldFinx's approach to risk management and diversification of its investments and portfolio?
For a start, GoldFinX has plans to invest in gold mines located across approximately 12 different countries worldwide, aiming to have dozens of mines completed and operational by Q2 2022. Meaning, on the occasion of an accident or emergency shutdown in one mine, there will be a minimal overall impact on the total gold output.
As a general rule for stock investment, most investors (retail and professional) hold between 15 to 20 stocks at the very least in their portfolios. As GoldFinX branches out and invests in more gold mines in various countries, it could well be beneficial for those holding GIX longer down the line, relying on current and historical trends in gold that show a clear and steady appreciation in value. It seems we can assume they will only garner more political and geological diversification as time moves forward, which naturally offers desirable opportunities for all concerned parties. Essentially, it is opening up a whole new market of options for the average investor.
Summary
GoldFinX is a promising initiative on the whole, with a seemingly bright future ahead of it. Especially in a market with an ever-increasing number of projects that are often lacklustre, confusing, and so far void of many truly 'world-changing' commitments or on-the-ground solutions such as this. But given that it merges trusty gold with the burgeoning and ever-evolving appeal of blockchain technology, the innovative platform, and combined token offering could well prove profitable for those that choose to invest. Limited to not only the various artisanal and small-scale gold miners worldwide, but also for savvy investors, who might see the appeal of a gold-backed token that trades in the domain of crypto, whereas we know, anything can, will, and does happen. Albeit, let's not hold our breath. It will be interesting to watch how GoldFinx adapts this idea to fit with the ever-changing landscape here in crypto and blockchain, plus the communities and tribal followings they both eagerly attract. It's not inconceivable to imagine a reality where we might eventually find $GIX on the moon.  At least with the right plan of attack and some solid momentum, let's wait and see what the future holds.
Investors can purchase the GIX token from reliable but less known public exchanges, including Coinsbit and Simex. But since October 22nd, it has also been listed on the increasingly popular Bitmart exchange. The Ethereum-based ERC-20 token is emerging as an immediate success as it already meets the critical requirement of a currency being a unit of account, a medium of exchange, and more importantly, as being a reliable store of value.
More information on GFX and the GIX token is available on this website. You can also read more about their progress and success on Twitter, LinkedIn, Telegram, and Reddit. Even better, sign up for their monthly newsletter for all the latest news and information.
Discuss this news on our Telegram Community. Subscribe to us on Google news and do follow us on Twitter @Blockmanity
Did you like the news you just read? Please leave a feedback to help us serve you better
Disclaimer: Blockmanity is a news portal and does not provide any financial advice. Blockmanity's role is to inform the cryptocurrency and blockchain community about what's going on in this space. Please do your own due diligence before making any investment. Blockmanity won't be responsible for any loss of funds.
---
Trending Now