Growing Interest in NFTs Bodes Well for Alien Worlds Gaming Multiverse
---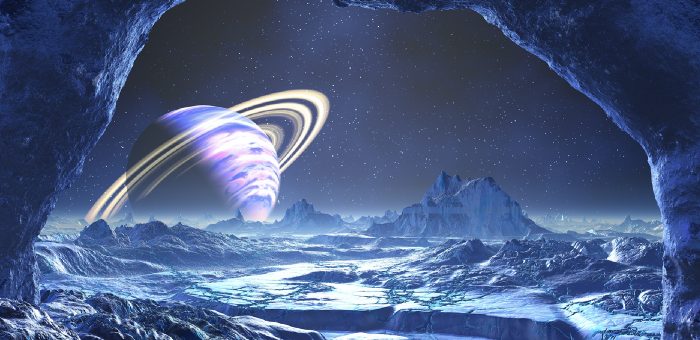 Blockchain enables many possibilities, with everyday gamers seeing significant advantages by monetizing their gaming experiences. This is in part thanks to the tokenization of in-game items as non-fungible tokens, NFTs, that are uniquely identifiable from one another and controlled by individual users.
As a fully tokenized gaming multiverse, Alien Worlds may be one of the best choices for users to explore this new intersection between entertainment, gaming, and economic empowerment. Alien Worlds is consistently ranked as the top played blockchain-based game, also ranking as one of the most used applications of all the available dApps on the market, regardless of category. By taking item ownership capabilities away from third-party gaming developers and giving it to gamers, Alien World allows players to easily monetize their in-game items.
NFTs Are Taking the World By Storm
If you have a basic knowledge of blockchain technology, the concept of NFTs is relatively easy to understand. BTC, ETH, and all of the top cryptocurrencies by market cap are fungible tokens, meaning anyone can freely exchange them with one another without losing value. One Bitcoin will always be worth the same as any other specific Bitcoin, as all tokens on the same network hold the same price. NFTs are quite different, as each one is unique and hosts a different underlying asset.
For example, suppose a famous artist creates a limited production of 50 NFT tokens of their best-selling piece. Even if the artist initially sells all the NFTs for one ETH each, these tokens can fluctuate in value between copies on the open market. A collector may favor the 1/50 example over the 36/50, so the first copy (sometimes called mint) produced may command a higher price than the rest. As a fully-user controlled digital collectible on the blockchain, it is up to the owner how they would like to sell or exchange their asset.
The first breakthrough NFT project was the CryptoKitties collectible game. Built on Ethereum, it allowed users to mint, buy, sell, and trade quirky digital kittens. These computerized collectibles are nothing more than lines of code that render an image on a screen, but claiming ownership rights of the code can come at a very high price. CryptoKitties sold for hundreds or thousands of dollars, with the 'Dragon', the most sought after in the game, commanding almost a million.
Since CryptoKitties, NFTs have continued to expand to new heights, with gaming item ownership being at the forefront. There have even been NFT tokens that have fetched close to $1 million, such as the collection produced by Beeple, a popular graphic artist. NFTs have gotten so big that they generated over $100 million in sales in the past month, an enormous milestone in the ecosystem.
Alien Worlds Creates an Open Universe for Full Gamer Control
Alien Worlds takes the scarcity-based aspects of NFTs even further, forming a tokenized gaming universe where everything is playable and exchangeable. Alien Worlds is an open ecosystem, ready to be explored by gaming pioneers. Gamers can colonize and own planets, having full control of the planet's capabilities, production, and offerings. Planets can produce their own unique NFTs, offer staking, add different loyalty rewards to other games, and expand on the in-game possibilities. The economy of Alien Worlds runs on Trilium, the cryptocurrency of the metaverse. Gamers can use Trilium to buy, sell, and trade NFTs, stake with any planet, interact with other games, and generally monetize their gameplay. These unique in-game experiences have propelled Alien Worlds to one of the top spots on the dApp leaderboard, where it is fighting for its position as the leading defi game.
Per day, the game regularly brings in over 10,000 players who've generated millions of transactions, creating a robust and vibrant in-game ecosystem. Since players own all the NFTs, not game developers, the NFTs minted and used in Alien Worlds may become usable in other blockchain games one day. NFTs offer interoperability, meaning anyone can keep and use rare items across many of their favorite games. With some players making tens of thousands of dollars per month playing Alien Worlds, gaming is becoming a viable option for users to earn additional income. This ability will drive continuing growth in the NFT and defi sectors as more people begin to understand that they can monetize their leisure time.
Disclaimer: Blockmanity is a news portal and does not provide any financial advice. Blockmanity's role is to inform the cryptocurrency and blockchain community about what's going on in this space. Please do your own due diligence before making any investment. Blockmanity won't be responsible for any loss of funds.
Get the latest news on Blockchain only on Blockmanity.com. Subscribe to us on Google news and do follow us on Twitter @Blockmanity
Did you like the news you just read? Please leave a feedback to help us serve you better
---
Trending Now