How Multimine is Putting Its Users In Control Of Their Mining Operation
Posted On August 31, 2020
---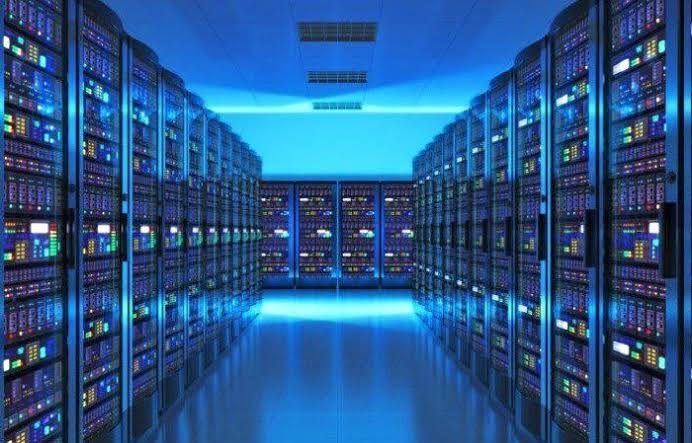 Cryptocurrency mining is the process by which transactions between users are verified and added into the blockchain public ledger. They account for how payments are confirmed within the blockchain. Bitcoin the first cryptocurrency to ever exist is mined based on a consensus algorithm called Proof of Work. The mining operation is a very important part of the whole blockchain experience without which transactions can not be made possible. It's a lucrative aspect of the blockchain for individuals who choose to participate in mining activities.

So lucrative a venture that completing one block, Miners can earn 6.5 BTC which in today's rate is approximately $75,000 using the current rate of BTC at $11,500 at the time of writing this article. However it wasn't always at the current 6.5 BTC per completed block but even more. The reward for mining is set to be halved every 4 years. Mining Bitcoin around 2009 the year Bitcoin started would earn you 50 BTC, in 2012 it was halved to 25, this was halved again to 12.5 BTC in 2016 and more halvenings are already scheduled in the blockchain in the future.
However it will be noteworthy to acknowledge that mining by itself comes with a lot of complexity, costs and hard work. By solving complex mathematics, Miners are able to verify previous transactions which are then added to the ledger, the set up for this operation are not cheap and the energy costs for this is so high that some governments of the world have placed some type of ban on mining Bitcoin in the country.
Due to this high cost of entry and barriers posed by high energy consumption of the process, individuals with little resources are oftentimes discouraged to engage in the process, this has birthed the current surge of cryptocurrency cloud mining.
Cloud mining is the process of mining crypto utilizing a remote datacenter with shared processing power. This enables users to mine BTC or Altcoins without having to own these devices, cutting down costs by leveraging these remote services.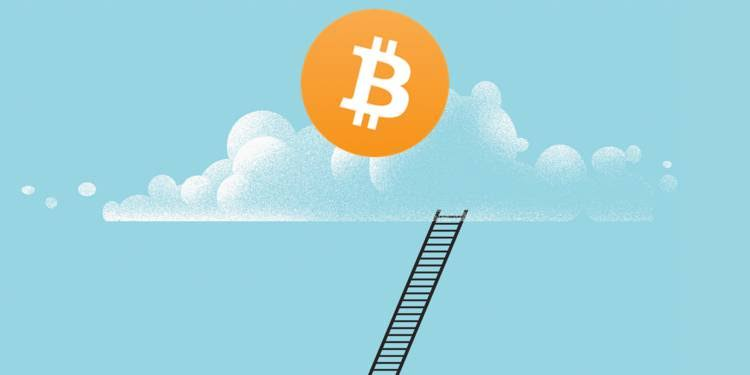 Cryptocurrency cloud mining has been experiencing some intense growth rate in recent times and this is as a result of the recent meteoric rise of cryptocurrency adoption. While crypto mining remains an obscure topic to many people today, many enthusiasts still see the opportunities lurking around it and are working tirelessly towards understanding the lifecycle of a typical cryptocurrency transaction and the primary role of a miner.
In reiteration of the earlier stance, the role of a crypto miner cannot be overstated when initiating any cryptocurrency transaction. In fact, without the validation of a crypto miner, any crypto initiated transaction verified by the computers connected to the cryptocurrency network will remain a memory pool (aka mempool) of unconfirmed transactions until a miner picks it up for validation, thereafter it is propagated to the network and add it to the blockchain.
Although there are many existing cryptocurrency mining companies potential miners can adopt, finding the right fit could be an herculean task, this is because a lot of these cloud mining companies may not deliver as expected.
Multimine is a cloud mining company with international facilities which comprises cutting edge mining devices and resource persons. Interestingly, Multimine is one of the pioneers in the cloud mining space with knowledgeable and experienced management. Since 2014, the company has attained international recognition as a result of its unique approach and high grade  consulting services.
Mining problems solved by Multimine
As with most businesses, cloud mining comes with its own challenges and problems. The effectiveness of a company to solve these problems sets it aside from the crowd. Below are problem solved by the Multimine company:
Not so many mining companies could boast of good returns for its clients, owing to the fact that users would share remote data centers, it's expected that the returns may not be as high as it is with direct rig Miners, however Multimine ensures a fair return regardless. Thus making cloud mining a lucrative venture still for anyone.
Instant Deposit & Withdrawal
Users have the right to end, change or cancel an ongoing mining activity anytime and move capital without any limit of time & amount. Simultaneously mining activities can take place while at it.
Multi Algorithms For Many 
Ability to mine multiple coins within the same platform is possible within the Multimine structure. They have active support for SHA-256, X11, EtHash, CryptoNight, Scrypt and more algorithms.
Multimine's platform wallet is updated daily with the accumulated coin return for users to freely withdraw or re-invest on demand. Note that the daily reflected return can be freely moved without any additional fees.
Advance Mining Technology
The effectiveness of a mining operation is in its technology. Outdated technology is a no fit for mining cryptocurrencies. Multimine uses advanced technology equipped with the latest GPU and ASIC for its mining operation.
Users can distribute their purchased hash power among cryptocurrency based on the same algorithm, ensuring maximum profitability. Also users are encouraged to take personal initiatives.
Hack-Free Proven Security
Top-notch security to guide against hack and data breach. Prevalence of hack is common in mining operation, this is however taken care of within the Multimine system.
Modern & Simple User Interface
Often times new users are plagued with the complexity of a typical blockchain system, website or framework, this causes a lot of discomfort leading to loss of interest, a problem solved by the unique UI/UX of the Multimine platform, just about anyone can use the platform, no matter their exposure level to the blockchain.
Mining is a lucrative business when done right within a credible company. The surge in this interest to mine cryptocurrency will see an equal surge in con artists and companies which disguised themselves as a mining company to steal from unsuspecting members of blockchain growing enthusiasts. It's expected that you're watchful at all times and always check for the credibility of the company.
Discuss this news on our Telegram Community. Subscribe to us on Google news and do follow us on Twitter @Blockmanity
Did you like the news you just read? Please leave a feedback to help us serve you better
Disclaimer: Blockmanity is a news portal and does not provide any financial advice. Blockmanity's role is to inform the cryptocurrency and blockchain community about what's going on in this space. Please do your own due diligence before making any investment. Blockmanity won't be responsible for any loss of funds.
---
Trending Now