Mineplex 2.0: Revolutionizing the World of Finance
---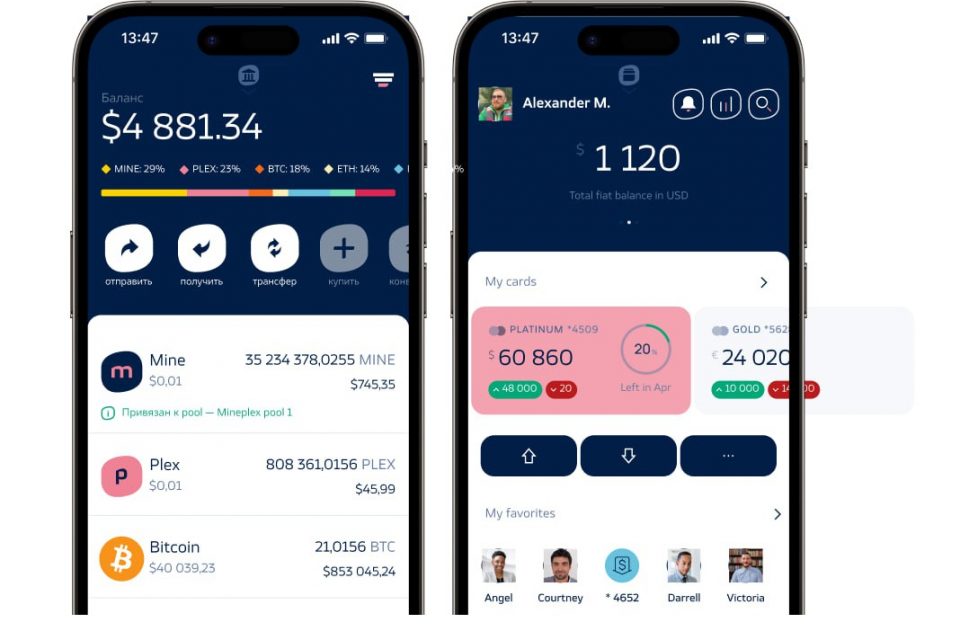 Digital assets and cryptocurrencies will continue to expand and gain popularity in 2023, attracting the attention of more investors eager to capitalize on their quick expansion. To avoid fraudulent activity and guarantee that users may complete transactions with confidence and security, regulators in several countries have begun to build clear legislation around the withdrawal of fiat currency to digital assets.
In China, for instance, the government has put stringent limits on the outflow of fiat cash to digital assets, providing an example of the type of regulation that is becoming increasingly common. The government made a move because of its concerns about the secrecy of cryptocurrency transactions, which pose a risk to the financial system and make them vulnerable to money laundering.
The SEC published a statement in 2022 making it clear that it considers certain digital assets to be securities under US law, making them subject to regulation by regulators and protections for investors. As a result, regulators are looking more closely at digital asset exchanges and other market participants to ensure customers can withdraw fiat currency from these platforms safely and securely.
Regions are anticipated to strengthen and expand regulations as digital assets continue to grow and evolve. This implies that numerous countries will likely impose additional regulatory limitations over time. Consequently, users may get frustrated conducting their desired activities with digital assets, as regulations in their respective jurisdictions will constrain them.
In response to this situation, the debut of Mineplex back in 2020, a mobile digital bank that incorporates cryptocurrency into its services, is a significant development. This platform aims to transform the ecosystem by merging crypto and traditional banking, creating a next-generation and seamless platform for users.
Hence, MinePlex is a cutting-edge digital ecosystem combining the reliability of conventional financial instruments with the immutability of blockchain to design cutting-edge payment solutions. MinePlex is a hub for all your financial needs, as it provides a wide variety of services for individuals and corporations. With the system, users can do monetary transactions with little to no effort and without needing to understand the underlying complexity of the system.
Users can now manage their entire asset portfolios in one central location, accessible from any computer. The latest partnership with Brazilian Bank makes this possible, marking a significant step forward in making cryptocurrency use more accessible to the general people. This partnership will provide a trustworthy environment for monetary dealings.
Banking on Blockchain: MinePlex's Mission to Simplify Cryptocurrency Transactions
MinePlex's primary objective to expand the application of blockchain technology in the banking industry is made possible as a result of the partnership with the trusted traditional Brazilian bank. The platform aims to make cryptocurrencies as easy as fiat money by providing users with straightforward financial tools.
The team's dedication to transparency is evidenced by the fact that they could pass a rigorous security audit conducted by CertiK, a pioneer in crypto security, and get a Know Your Customer (KYC) Certificate. The accreditation ensures the security of clients' personal and financial information while promoting transparency inside MinePlex and verifying the legitimacy of team members.
The platform's exclusive technologies and processing power allow it to provide complete, out-of-the-box answers for corporations. Payment card processing and payment facilitation, tokenization of financial services, end-to-end payment card acquisition, integration of point-of-sale (POS) terminals, and integration of self-service terminals are just a few examples.
Primarily, the MinePlex ecosystem is dynamic and growing; right upcoming July users will be able to open multi-currency bank accounts, transact in several currencies, and even order physical or digital MinePlex cards. MinePlex is committed to establishing crypto as a mainstay of everyday life by combining the best features of conventional banks and neobanks.
MinePlex New Faster and More Scalable Blockchain 2.0 with Liquid XFI and Non-volatile MPX Tokens
The brand-new MinePlex 2.0 blockchain was recently unveiled at the lavish international MinePlex Conference held on the picturesque Phu Quoc Island in Vietnam. This innovative new blockchain features two native coins that can be used for staking and mining a new coin over a 20-year period. MinePlex remains committed to advancing the blockchain industry through innovative products such as their newly launched MinePlex 2.0 blockchain.
Exciting news for MinePlex users, the Tendermint Core architecture of the blockchain 2.0 will enable them to experience a more efficient and seamless mining process, with faster speeds and the ability to scale to all ecosystems.
The two native coins, MPX and XFI, provide unique opportunities for staking and reward distribution, with XFI's token issue set to run for a staggering 20 years. With instant inclusion of MPX in staking, users , compared to the previous blockchain, no longer have to wait for 7 days and can withdraw XFI rewards at any time. The addition of new coins in the near future and the upcoming use of XFI in the updated MinePlex.Finance application along with PLEX and fiat provides even more exciting prospects. The first version of the blockchain will work in parallel with the second, meaning that all users will have the chance to mine both PLEX and XFI until the last PLEX token is mined.
All-In-One Cryptocurrency Ecosystem: A Comprehensive Look at MinePlex's Products and Services
All sorts of cryptocurrency-related services are available within the MinePlex ecosystem. Its crypto banking app gives customers a real bank account, making it simple to keep, spend, and manage cryptocurrency.
Principally, Mineplex.Finance, Mineplex.Money, Mineplex.Wallet, Mineplex.Payment, and Mineplex.Marketplace are the cornerstone products of the ecosystem that Mineplex is building.
MinePlex.Finance, a modern digital account and payment software, supports dealings in both PLEX and XFI coins and fiat currencies. Using MinePlex.Finance, a digital wallet and payment app, to buy groceries or pay for a hotel is as easy as opening a bank account, and your cryptocurrency is kept safe. The app eliminates the need for intermediaries by letting users open multiple currency bank accounts and manage their digital assets directly.
On the other hand, MinePlex.Marketplace allows users to buy goods with PLEX and XFI tokens and have them shipped to certain countries, while Mineplex.Wallet stores assets and makes secure payments in fiat and cryptocurrency.
Furthermore, Mineplex.Payment is MinePlex's pride; it's an exceptional crypto-acquiring platform for companies that need a streamlined and effective means of receiving online payments. Mineplex.Payment provides an all-in-one solution for processing payments, including built-in currency conversion and withdrawal, point-of-sale terminals, marketing, and analytics tools.
The platform accepts four different payment ways and has an easy-to-use registration process, making it a useful payment option for online and offline stores. Businesses may simply accept cryptocurrency payments from clients thanks to the payment gateway's compatibility with various payment methods such as checkout, Mnplx link, regular payments, and POS terminals.
Importantly, consumers' money is always protected, and a verification number is sent to their phones through SMS at the time of payment. The platform also includes customizable business data, such as a complete product sales history, broken down by time frame or retail location, accessible from a dedicated cabinet.
The MinePlex ecosystem also features blockchain tools for creating and releasing user-created blockchain initiatives. For example, its blockchain-based wallet makes storing and handling digital assets easy and safe.
MinePlex's Trusted Partners: A Game-Changer for Crypto Accessibility
MinePlex has been featured in numerous media outlets, including Forbes, Entrepreneur, Bloomberg, and Yahoo, and is ranked highly on the International Business Times' list of the greatest blockchain ventures. The company's PLEX token has also made Forbes's digital list.
Significantly, GEM, a digital asset investment firm, provided MinePlex with around $100 million in finance. The funds went toward expanding the MinePlex ecosystem internationally and creating innovative financial technology. In addition, MinePlex and M-Pesa have discussed working together in the African market, which was disclosed in February. Safaricom, Africa's most successful and widely used telecom provider, collaborated with M-Pesa to create the continent's most popular and widely used payment system.
As the latest strong announcement, MinePlex partnered with UBC Group and expanded its community in the Middle East – one of the leaders in terms of cryptocurrency adoption in 2022, according to the Chainalysis report.
MinePlex key partner, the DFMX Platform, has signed a crucial cooperation agreement with the UBC Group. DFMX provides and implements technical solutions for MinePlex. UBC Group is a group of companies operating various enterprises in 22 countries of the world for more than 20 years in the fields of finance, trade, tourism, and others.
This partnership will open MinePlex users the way to more active expansion of the MinePlex community in the Middle East, additional liquidity flow for PLEX and XFI, and active development and implementation of CrossFi technology.
If you're a business owner looking to improve your money management or just an average Joe trying to streamline your finances, MinePlex can help.
MinePlex Up-To-Date High Security Rating from Certik with 100% Audit Verification
Investing in a new project can be daunting, especially when it comes to the security and reliability of the platform. That's why it's crucial to do your research and check the security ratings of any project you're interested in. Luckily, MinePlex has passed the security check from Certik, a leading blockchain auditing platform, and holds a strong position in the security rating. In fact, the project currently has an overall safety rating of 83.7 out of 100 and a perfect audit verification score of 100% for its smart contracts. These are very high indicators of reliability and safety of the project.
But what makes MinePlex stand out in terms of security? One answer is the Skynet Security Score, an innovative assessment system that studies the security of projects in real-time by analyzing important on-chain and off-chain data. Skynet Security Score evaluates security in six categories, including code security, fundamental health, operational resilience, community trust, market stability, and governance strength.
MinePlex ticks all these categories, with a transparent team and open documentation that allows investors to track the security rating of the project in real-time. This kind of transparency is key in the blockchain space, where trust and reliability are paramount.
Discuss this news on our Telegram Community. Subscribe to us on Google news and do follow us on Twitter @Blockmanity
Did you like the news you just read? Please leave a feedback to help us serve you better
Disclaimer: Blockmanity is a news portal and does not provide any financial advice. Blockmanity's role is to inform the cryptocurrency and blockchain community about what's going on in this space. Please do your own due diligence before making any investment. Blockmanity won't be responsible for any loss of funds.
---
Trending Now