Phaeton Brings Blockchain Investment to the Renewable World. Here's Everything You Should Know
Posted On November 14, 2021
---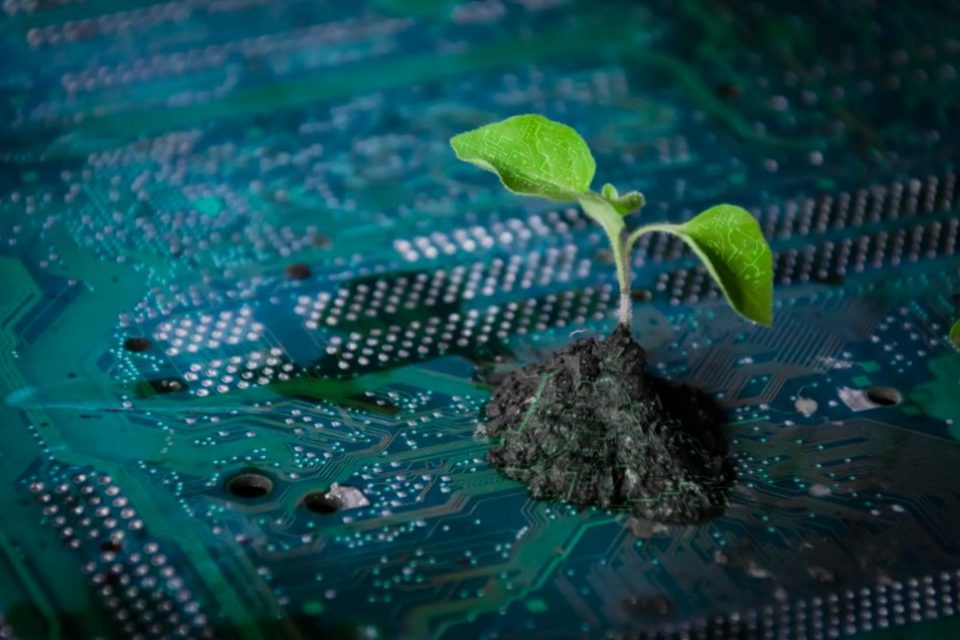 Blockchain Technology has seen one of the fastest adoption rates over the past decade. Various sectors are actively using it to bring data decentralization and more transparency. The cryptocurrency ecosystem is one of the most prominent use cases and the most successful and popular one. Within a decade, the cryptocurrency ecosystem has grown from an internet trend to a legitimate form of investment. In some countries, cryptocurrency is a legal tender. However, the next hurdle facing the industry is the question of sustainability. Bitcoin has become infamous for consuming significant amounts of electricity. Therefore, the focus on sustainability is to reduce the abuse of electricity powered by fossil fuels.
This is where an Australian Blockchain company called Phaeton comes into the picture. It takes the concept of blockchain technology and sustainability to a whole new level. Phaeton Blockchain has a decentralized ledger system with a 250kb block size (potential of one million transactions) and five-second creation time. It is based upon the Delegated Proof of Stake plus Delegated Byzantine Fault Tolerance (DPoS+dBFT) consensus algorithm, which improves energy efficiency. It is also an independent blockchain that focuses on providing a platform for enterprises to use, whether for monetary, transaction, data or smart contracts. The ability for individuals to host a node is critical for the speed, scalability and security of the Blockchain.
Phaeton's most significant plus point is that it is not just limited to the virtual world and designed to make way for real-world innovation. Instead, the project builds a fashionable future society by using decentralization as its core principle and then branching out to incorporate renewable and sustainable goals.
A Decentralized Project focused on Social Impact.
Most new and upcoming projects try to milk on a trend and launch a token with a promise of lucrative returns in the short term. However, most of these projects often turn out to be MLM scams. It is where Phaeton separates itself from the rest. Its focus lies in making fundamental world changes and having a social impact rather than offering a get rich quick scheme. The project aims to find current social problems within communities and analyze how Blockchain Technology can resolve them. All projects undertaken by Phaeton must have a social impact. Therefore, Phaeton's has created an Incubator Platform for Social Impact enterprises. Under the motto of "Action Yields Results", Phaeton is currently working on affordable housing, renewable energy, carbon credits, health and wellness, education, social infrastructure, and sustainable agriculture.
The tool to empower SMEs to use Blockchain is Phaeton's Sidechain technology. Under Phaeton's incubator program, the focus is to help Social Impact businesses conceive innovative ideas. The program assists start-ups with blockchain guidance during their initial stages until they can sustain themselves in the market. It creates an excellent opportunity for Phaeton to provide Blockchain tools for a start-up to tap a broader market and seed capital to get the project in motion. The selection process is strict by ensuring each start-up project has a social impact on improving current global problems.
Phaeton Takes NFT Concept to a New Level
In today's crypto market, NFTs have become a rage. Every major brand and celebrity are announcing some form of NFT auction. These digital collectibles have fetched millions, with the highest-grossing NFT valued at $69 million. However, most of the world still cannot comprehend why anyone would pay millions of dollars for JPEGs. Phaeton takes a different path altogether with NFTs. Rather than selling digitized apes and other artworks, Phaeton uses NFTs in the real estate business and carbo credit trading.
NFTs have the potential to solve genuine problems for creators struggling to monetize their work, and so too for committed collectors. However, there are several problems associated with current NFT marketplace platforms. These problems should be carefully considered when creating a new Real Estate NFT marketplace. The Phaeton Real Estate Tangible Non-Fungible Tokens (TNFTs) Marketplace is a "Sidechain" of Phaeton Blockchain. It is a marketplace where real estate enthusiasts and investors can trade TNFTs. It is also a form of "crowdfunding" where sponsors and developers can mint tokens of the real estate projects and sell them on the marketplace.
Phaeton has also established its smart contracts to ensure that it has redistribution and royalty components. For example, it will allow resellers to dictate its resale price. However, when the transaction takes place, it will at the same time pay a royalty to the original sponsor, be it a real estate developer, promoter or investor.
Disclaimer: Blockmanity is a news portal and does not provide any financial advice. Blockmanity's role is to inform the cryptocurrency and blockchain community about what's going on in this space. Please do your own due diligence before making any investment. Blockmanity won't be responsible for any loss of funds.
Get the latest news on Blockchain only on Blockmanity.com. Subscribe to us on Google news and do follow us on Twitter @Blockmanity
Did you like the news you just read? Please leave a feedback to help us serve you better
---
Trending Now