The Regulatory Obstacles Facing Libra Will Define Its Future
---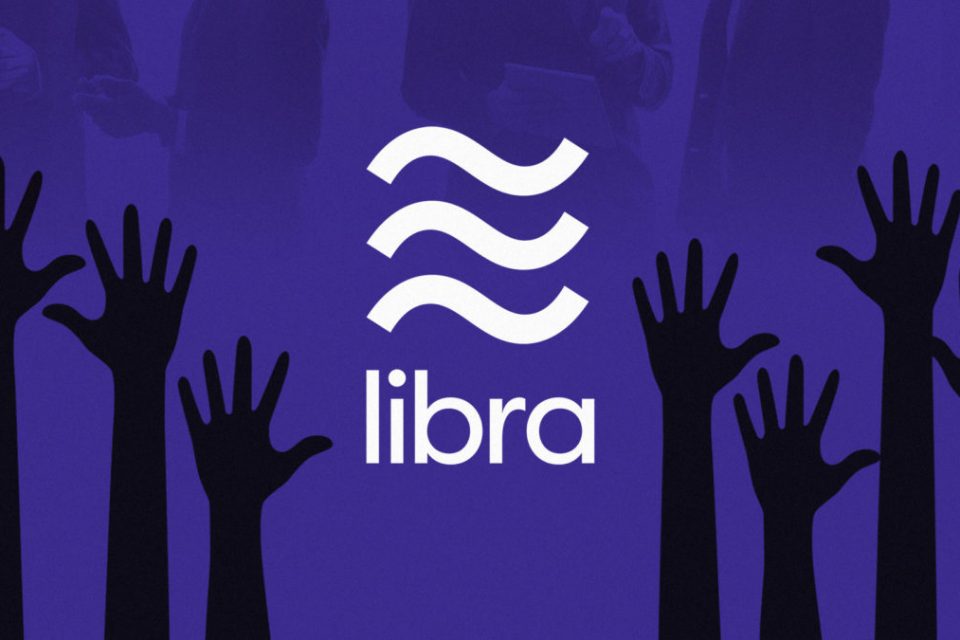 Following Facebook's high-profile reveal of its Libra whitepaper, speculation and analysis have dominated the news cycle in both conventional financial and crypto media.
At a high level, Libra is a stablecoin designed primarily for a medium of exchange that Facebook promotes as bringing the billions of unbanked into the developed financial system. It is governed via a veritable whos-who consortium of Silicon Valley and Wall Street players. It has raised the immediate ire of some regulators, including members of the European Parliament and US Congress.
Since Bitcoin, many whitepapers have claimed to be the definitive monetary instrument to usher in a new era of finance, but Facebook's foray into payments is decisively different. What began as handwaving rumors on Facebook diving into blockchain tech has landed as a reasonably mundane, corporate-issued stablecoin backed by a basket of government-issued fiat currencies on a permissioned blockchain.
Regulators are now taking notice, and keen observers would notice that Libra, while ostensibly a "cryptocurrency," is more of a challenge to the status quo in conventional banking than a direct competitor to Bitcoin.
Facebook's move cannot be understated, as it will expose the unstoppable nature of Bitcoin and concurrently enlighten the public on the possibility of another viable form of money besides government-issued fiat. Whether or not it can live up to the label as a cryptocurrency or just another fintech innovation will ultimately fall to how the regulatory environment plays out.
Quiet Beginnings and a Massive Unveiling 
Initial speculation concerning Facebook's dive into crypto began with some blockchain-oriented job postings and David Marcus, formerly of Coinbase, becoming the lead on a surreptitious project kept tightly under wraps by the social media giant.
As more details unfolded in the previous months, it became increasingly clear that Facebook was actually targeting a cryptocurrency for its products, and not just arbitrarily inserting blockchain tech into its infrastructure.
Facebook even reportedly attempted to acquire several emerging public blockchain projects in an effort to supplement Libra — including Algorand, who recently completed a $60 million fundraising auction, and whose decentralized design is antithetical to what Libra represents.
Now, with the white paper publicly available, Facebook's Libra may ultimately become a prevailing narrative thread through the rest of the year as more details unfold and regulators determine what to do with the project.
What is Libra's Direct Competition? 
Libra's competitive landscape is fascinating. On the user end, Libra will likely function as a more convenient and intuitive Venmo contained with Facebook's ecosystem of applications — equating to 2.5 billion users. Similarly, Libra may serve as a viable onboarding mechanism for users without banking. However, the regulatory onus falls on the actual wallets and exchanges listing Libra, as detailed by the white paper, which is a clever means for Facebook to play regulatory arbitrage.
It is unclear how this will play out in economically poor areas, but considering the fact that LocalBitcoins could facilitate in-person cash transfers for 7 years before shuttering that portion of their service is indicative of a potential market for Libra in the developing world.
Libra's design on the back-end raises some interesting topics for discussion too.
Like Andreas Antonopoulos recently outlined in a tweet on Libra: does Libra meet the five basic questions of a cryptocurrency? No, it does not.
Libra is not decentralized, censorship-resistant, neutral, open, or borderless.
David Marcus detailed how Libra "plans" on transitioning a permissionless network one day, but trust in Facebook is so eroded that it is hard to take that comment seriously. In its inaugural version, Libra will consist of a consortium of major corporate entities in a permissioned blockchain where their $10 million nodes function as network gateways.
Libra has opened the door to a three-way standoff between conventional banking, decentralized cryptocurrencies, and private corporate money. This is why regulators are unlikely to idly stand by during Libra's development – and they're already showing their teeth.
US Congressmen Patrick McHenry and Maxine Water have already called for Facebook to halt Libra's development pending further hearings, which are now officially scheduled for July in front of the US Senate Banking Committee. Fed Chairman Jerome Powell has already spoken to Facebook about Libra, and for now, seems to have an open stance, but that is sure to come with heavy regulatory oversight and the dulling of any edges that Libra may present to fractional-reserve banking and national fiat currencies.
For example, the Bank of England governor, Mark Carney, says Libra has potential, but will ultimately "be subject to the highest standards of regulation." Such an expectation is not surprising, as Libra, if successful, will likely entail all of the KYC/AML and censorship/blacklisting properties of the traditional banking model.
Conversely, there are some more severe detractors, such as France's Finance Minister, Bruno Le Maire, who called on the G7 central banking governors to review Facebook's Libra, saying that it "must not happen."
All of the polarizing reactions around Libra are indicative of primarily one thing: Libra is not a pure cryptocurrency like Bitcoin, and instead, is a fintech push by a social media giant and a cohort of corporations to ostensibly operate an interest-bearing stablecoin medium of value transfer. As Nic Carter stated, the age of 'sovereign monetary privilege is sunsetting.'
Libra will undoubtedly face regulatory pressure to conform to the conventional, global monetary standards, exposing that, while different than fiat currencies, is not a cryptocurrency.
And you know who doesn't care about Libra nor is subject to arbitrary regulatory pressure? Bitcoin.

Disclaimer: Blockmanity is a news portal and does not provide any financial advice. Blockmanity's role is to inform the cryptocurrency and blockchain community about what's going on in this space. Please do your own due diligence before making any investment. Blockmanity won't be responsible for any loss of funds.
Get the latest news on Blockchain only on Blockmanity.com. Subscribe to us on Google news and do follow us on Twitter @Blockmanity
Did you like the news you just read? Please leave a feedback to help us serve you better
---
Trending Now