Top 8 Poker Players to Look out for next WSOP
Posted On August 16, 2023
---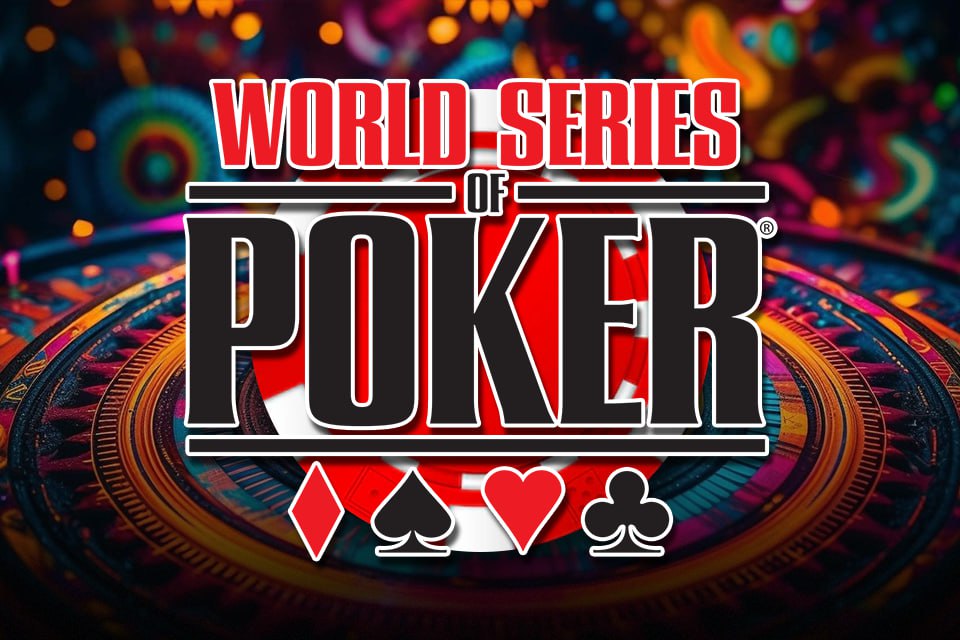 We've seen the action-packed World Series of Poker last year where thousands of top-tier players from across the globe duke it out in the felt to find out who'll win the coveted WSOP Bracelet and who's bagging the most bucks at the end of the event. And with the tournament being a massive success, it also left us wanting to see who's going to be the next big thing in the upcoming tournaments.
As the world anticipate the next edition of the prestigious World Series of Poker (WSOP), enthusiasts of this thousand-year-old game and professionals who spent their entire lives perfecting their craft are excited to show their prowess, or to witness the game's most skilled and formidable players in the game's biggest platform where poker legends cemented themselves in the history. So it's not surprising that murmurs in the industry about who's the next poker kid to look out for boomed a little more prevalent than one would expect. Regardless, this goes to show that even though poker is a niche sport, the interest in this game never dies, and only gets stronger with time!
With that being said, to save you all the trouble with looking for the next Poker Legend to root for come next event, we've curated a list of the 8 most promising poker geniuses! Without further ado, let's jump right into it!
Top 8 Poker Legends to Look Out For
This list is curated with no order of magnitude, so any of these guys could take the top spot come the next World Series of Poker, and with varying skills in the game that we know and love, the next edition could be anyone's game!
Hong Kong:

Boasting Macau as the Gambling Capital of Asia, it's not surprising that we saw amazing Poker talents hailing from this country. With 2 amazing players, both from Legends of Cards which is a newly-launched Poker project  powered by the blockchain and NFT ,representing Hong Kong. The future of Poker is looking rather exciting for both Hong Kong, and the NFT world!
The most decorated player in the newly-launched Legend of Cards team, which is an NFT project that aims to magnify the love of poker among enthusiasts and the whole crypto space! While bagging 3 WSOP bracelets to his name and $3.24 million in live tournament earnings, Anson Tsang serves as the anchor and the trump card of this team of new bloods in the industry! His iconic poker playstyle he acquired back when he used to play Online Poker Games on Facebook is a testament to how powerful online poker is at grooming these potential forces to ready them for the big leagues!
Setting his sights on a 4th bracelet come next tournament, be sure to check Anson and the rest of the Legend of Cards team in the next WSOP!
By the way, if you're a die-hard fan of this living Poker legend, you don't have to wait until next year's WSOP to watch him duke it out in the felt! Coming September this year, Anson Tsang will team up with other elite-level Poker Legends to compete in the Asian Poker Tour in South Korea!
And the best part about this, you can join them in the action, and earn profits as Legend of Card's AceStakes NFT owners could stake their Limited Action tokens to earn part of their prize winnings! Isn't that amazing?
Ivan Lee

Ivan Lee, a veteran poker player with over $1.3 million in live earnings to his name, lent his skills and prowess to the Legend of Cards team last year, cementing the team's name as one of the most formidable new bloods in the industry that they should keep a close look at.Ivan's decorated history with the game is far from over, and with a new support system brought about by the awesome folks at LoC, who knows how far his next run will get him?
USA:

Poker historically originated in New Orleans, where it was played by French Sailors and was then picked up by bored Americans as a pastime,, and then it turned into a full-fledged battle of wits and cards. Toting hundreds of years of experience in this game, it's not surprising that some of the most promising talents in the game came from the USA!
Jason Koon is a notable personality in the poker world. Oftentimes the butt of the joke in the poker community due to the fact that until 2021, he never won any WSOP bracelet despite being a top-tier poker player! This all changed though on the fateful WSOP 2021 event, where he would get his first and so far, only WSOP bracelet!
With approximately more than $49 million in live tournament earnings and an unquenched thirst to acquire another bracelet for himself, Jason Koon's showing no signs of stopping and could very well be a proper contender in the coming WSOP tournaments!
Bryn KenneyBryn Kenney is a staple name in the US competitive poker scene, and although his past is mired in controversy following a suspected "cult-like cheating operation" that was eventually disproven and debunked, Bryn is showing that he earns his place in the poker world—and he earned it fair and square.

Winning Triton competitions after another and earning as much as $57 million in lifetime earnings, Bryn is a force to be reckoned with in future WSOP matches.
Taiwan:
Taiwan is a new blood in the Competitive Poker Scene, at least in potential and acclaim, they have been joining various sanctioned Poker Tournaments in and out of Asia over the past few decades, but thanks to their ever-increasing talents and dedication for this game, their efforts and hardships are starting to bear fruits, judging by how amazing these two potential Taiwanese Poker legends are!
Nevan ChangStarting his competitive poker journey in 2017, Nevan Chang from Taiwan is a staple name in the Live Poker Tournament industry, as his love for the game leads him to join most Asian Live Tournaments to prove that he's a formidable wall in the game he devoted his whole life to.

Earning $852,000 in total tournament earnings, his run is just starting, and he only gets better with time!

With that being said, be sure to look out for him and his entertaining playstyle. With WSOP 2024 brewing right around the corner, expect him to show up and showcase his iconic appeal and game sense once again!
Chen An Lin

Chen An Lin is a famous Taiwanese figure when it comes to poker. Boasting $1.5 million in total earnings and a highest earning tally of $147,000 in one sitting, Chen has cemented himself as one of the most watched and sought after poker personalities within Taiwan and the Asian community!Setting his sights to claim a WSOP bracelet this time, Chen is ever more hungry for the win, couple this with his talent in the felt, and he's definitely a formidable presence in the Poker industry!

South Korea:

Much like Taiwan, South Korea's seeing a sudden rise in the number of talented poker players that could set their names in stone, especially as the country progressively gets better at the game. With two star players representing South Korea in this list, let's explore how massive the potential is for South Korea as they journey towards copping a WSOP bracelet! 
Soojo Kim

A rising figure in the South Korean Live Poker Scene, Soojo Kim has proven himself to be a potent player in the felt and a powerful strategist in the field, evidenced by his $1.8 million live earning tally as of the moment, with his highest earning in one sitting running at $126,000.Still far from his prime and ever improving, Soojo has a lot of years ahead of him and a whole life to prove that South Korea deserves acclaim and notice in the Poker Community!
Sung Joo Hyun 'Arte'

Sung Joo Hyun is yet another notable Poker Personality hailing from South Korea. Boasting $2.3 million in total live earnings and a $323,000 highest earning record, Sung Joo is already a self-established name in the poker community, with more to uphold than prove. However, don't let this distract you from the fact that the man has years ahead of him and could definitely improve upon his style of play in the future, which adds to the overall excitement that we have over him!
Wrap Up

The World Series of Poker is the highest echelon of Competitive Poker, which is the reason why enthusiasts and pros from around the planet gravitate towards it every year. That being said, formidable players and undiscovered talents will surely grace the tournament with their presence, just as what happened this year!
With new bloods and old names in the industry hoping to cement their legacy in the Poker Leagues by joining next year's WSOP, it's for certain that all eyes will be on these eight particular poker prodigies as we eagerly await to witness their brilliance unfold at the felt.
Who would think that the quest for glory and a bracelet will take you this far?
Discuss this news on our Telegram Community. Subscribe to us on Google news and do follow us on Twitter @Blockmanity
Did you like the news you just read? Please leave a feedback to help us serve you better
Disclaimer: Blockmanity is a news portal and does not provide any financial advice. Blockmanity's role is to inform the cryptocurrency and blockchain community about what's going on in this space. Please do your own due diligence before making any investment. Blockmanity won't be responsible for any loss of funds.
---
Trending Now