Will Bitcoin recover in 2019?
---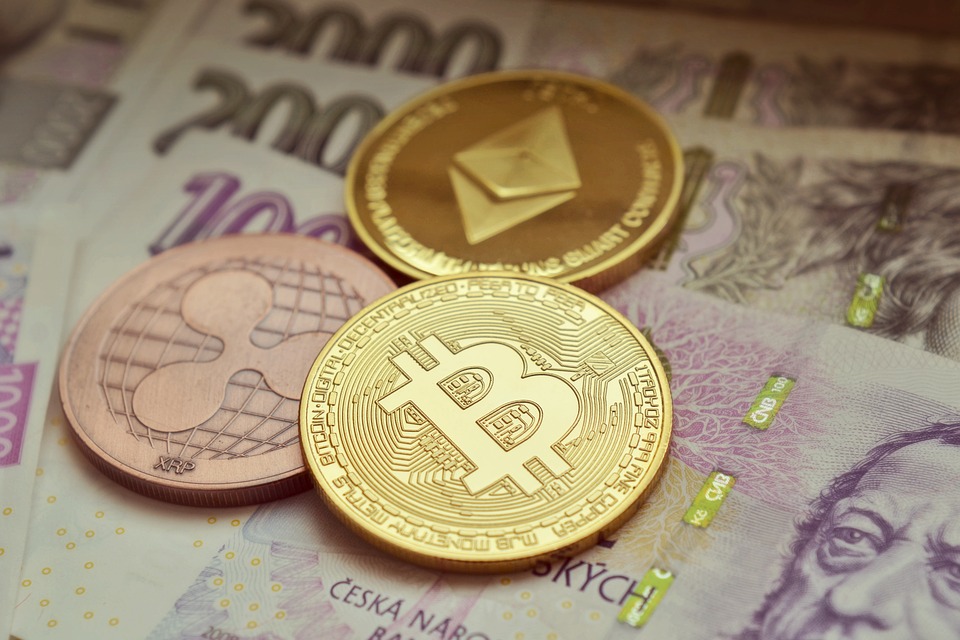 It's been an exciting time for Bitcoin (BTC) and cryptocurrency investors all over the world. Since 2018, prices of Bitcoin have been on a downward spiral with prices crashing to new lows. However, it appears that the worst is over as, according to Bitcoin News, the prices appear to have finally bottomed out.
Back in February of 2019, we predicted that the Bitcoin market was showing signs of recovery, despite the previous cycle being the longest bear market yet.
With the general consensus being that prices of Bitcoin are set to hit new highs this year, we take a look at some of the factors behind the phenomenal recovery of Bitcoin.
Bottom Fishing by Investors
In the aftermath of what was the longest bear market run in Bitcoin history, we can expect Bitcoin valuations to recover as a result of bottom fishing by investors. Following the philosophy of buying low and selling high, the recent upwards trend prices can be attributed to speculators buying up Bitcoins in anticipation of a market recovery.
This is supported by historical data gathered from previous Bitcoin crashes, where in the aftermath of a bear market, prices began to recover in earnest as investors took advantage of low priced Bitcoins. Consequently, the increase in demand will outstrip existing supplies which in turn will serve to drive prices further upwards.
While some have claimed that the value of Bitcoins would eventually hit zero, rising interest and adoption rates of cryptocurrencies all over the world show us otherwise. A fact which brings us to the next point.
A Rising Interest in Bitcoins and Cryptocurrency
Given the positive outlook for cryptocurrency at this point in time, it would appear that the fears of several experts are far from realized. With retail giants such as Starbucks and Whole Foods beginning to accept cryptocurrency payments, it appears that the veracity of cryptocurrencies has been validated.
Along with this, startups such as Flexa have provided retailers and consumers with a payment platform that processes cryptocurrency payments with ease. As the hardware is compatible with existing payment systems, this makes implementation exceptionally easy which gives both retailers and customers an incentive to adopt crypto payments.
These latest developments have no doubt spurned the interest of investors who previously may have had doubts about Bitcoin and other cryptocurrencies. A renewed sense of confidence will no doubt have a positive effect on Bitcoin prices as 2019 progresses.
The U.S-China Trade War
As President Donald Trump turns up the heat on the current U.S – China Trade War, tensions can only be expected to escalate as stock markets all over the world have been sent tumbling with investors scrambling for cover.
Amidst the chaos of it all, it would appear that Bitcoin and a selection of other cryptocurrencies such as Ethereum have benefitted from all of this. According to DigitalX CEO; Leigh Travers, the rising tensions caused by the U.S – China Trade War have had Chinese investors pouring in huge amounts of money into Bitcoin as they rush to hedge their holdings of Yuan.
Consequently, this has had the effect of causing Bitcoin prices to appreciate by nearly 40% just days after announcements from the U.S and China. With their history of being one of the biggest investors in Bitcoin, the mass flight of investors from China is sure to have Bitcoin prices exploding.
Bitcoin Halving
In a nutshell, Bitcoin mining involves the usage of powerful computers to solve mathematical equations. Upon successfully solving this equation, miners are rewarded with Bitcoins. After a certain period of time, an something known as halving occurs which reduces the reward received by miners for solving equations.
According to Satoshi Nakamoto, this is done in order to curb inflation by controlling the volume of Bitcoins in the market. As a result, miners are less willing to mine for Bitcoins which causes a drop-in supply of Bitcoins.
This would naturally result in an increase in prices as the market corrects itself. In the months leading up to the halving, investors would begin stockpiling Bitcoins in a bid to profit from an increase in demand later on which can be attributed to the current bull market for Bitcoins.
Disclaimer: Blockmanity is a news portal and does not provide any financial advice. Blockmanity's role is to inform the cryptocurrency and blockchain community about what's going on in this space. Please do your own due diligence before making any investment. Blockmanity won't be responsible for any loss of funds.
Get the latest news on Blockchain only on Blockmanity.com. Subscribe to us on Google news and do follow us on Twitter @Blockmanity
Did you like the news you just read? Please leave a feedback to help us serve you better
---
Trending Now