How fractional ownership can increase asset-liquidity while creating investment opportunities
Posted On December 14, 2019
---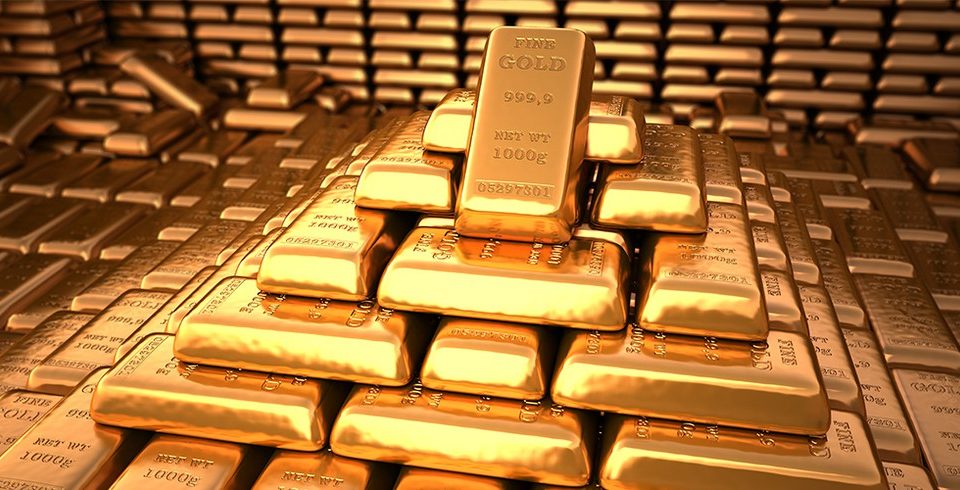 Can't afford to purchase entire assets like real estate, art, or bars of gold? Fractional ownership might be the best route forward for you.
Fractional ownership allows investors to enjoy products and experiences without the hassles or risks of permanent ownership. The dynamic changes taking place in the global marketplace related to economic, social, and cultural forces have created an environment ripe for fractional ownership
Many collectors and art enthusiasts purchase artwork pieces for investment purposes as well as for personal enjoyment. Some collectors also enjoy showing off their exquisite collections of artwork to friends, other art collectors, and potential investors. However, many individuals do not have sufficient funds to build a high-quality collection of artwork on their own, because pieces can be quite costly. Therefore, art collectors/investors groups or trusts are created to cater to the needs of these individuals. An art collector group typically allows its members to pool their funds together to purchase artworks for the group's collection or portfolio.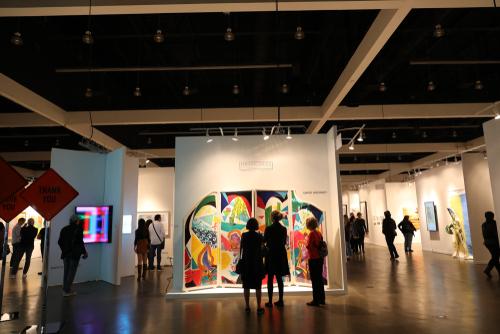 Each member effectively ends up with fractional ownership of the collection. However, the ownership interest is mostly undivided, and members cannot typically choose to own or not own a particular piece of artwork in the collection. The only control they have over which pieces they have ownership of is by electing a portfolio manager for the group. If an individual joins an existing group, he/she has to accept partial ownership of all the artwork present in the collection, even though they may not like or want a particular piece. When an individual leaves the group, he/she has to give up his/her partial ownership of all the artwork in the collection, even though the individual may want to maintain his/her partial property in a particular piece of artwork. There have been many patents filed in the tech sector dealing with this exact problem.
What happens when investments become more global?
Membership movements in such art collectors groups are common even if the collection contains only a single piece of artwork. A member cannot easily exit the membership because partial ownership of a piece of artwork is not traded efficiently, and thus the value of the part of artwork may not truly reflect its market value.
Partial and fractional ownership is a way for one to get the most out of investment by purchasing the amount of shares one requires. This gives the buyer a way to participate in the upside without needing to commit to the full price of ownership. Right now, there is a need for some novel and non-obvious ways to apply the fractional ownership model to assets such as gold, real estate, and art.
Once concrete values for intellectual property and related assets could be established, it would be beneficial to all parties if it was possible to securitize the intellectual property and create financial markets for it using fractional ownership. This is the best way to help this model globally scale and reach many more people than it does now.
Why is it important to purchase pieces of many pies, not just all of one pie.
Fractional ownership allows several investors to invest in a high-yielding physical asset, or even digital asset. Investors own a fraction or share in a high-value property and benefit from the rental income as well as capital appreciation of the asset. The process would be simple. Shares are purchased through the online platform that initially acquires the asset. Afterward, the online platform pays all fees, including stamp duty and transfer fees, to buy the asset. In this process, investors only pay a small administration fee while purchasing a fraction of the ownership of the property asset.
Ownership expectations in relation to fractional property investment are based on the expected returns from continued ownership. This includes both annualised capital growth and rental income in the form of monthly payments according to the fraction owned. In addition to the above, there is evidence of this trend being overrepresented in the younger investor age group. This creates a marketing opportunity to directly engage with this cohort. 
What needs to happen for fractional ownership to enter the digital world
The valuation of fractional interests is a major issue with this model. Mary argue that it should be valued at a discount due to the burdens of co-ownership and the lack of liquidity. Since most online fractional property investment platforms remove many, if not all, of these burdens and these are more liquid investments, valuing at a discount may not be appropriate. An opportunity for improvement exists in investigating valuations of the fractional online interests compared to the proportion of the underlying property to determine the discount if any.
The online fractional investment market appears to offer several advantages over traditional fractional investment due to higher liquidity and reduced burdens of co-ownership. The evidence suggests that fractional investors have a medium to long-term investment time horizon, providing a clear indication that fractional investment platforms are not only attracting investors looking for a quick buck.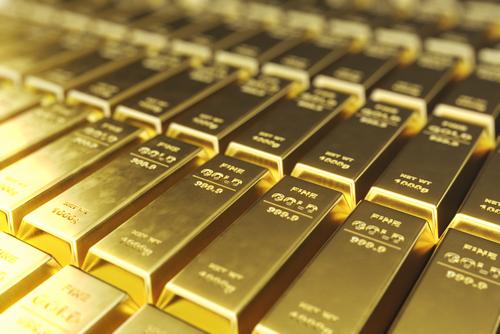 One of the major setbacks with these platforms is that they tend to hold custody over the fractional ownership. As a result, investors don't have the same sort of recourse they would if they held the deed themselves. This requires a certain level of trust in the platform.
The emergence of blockchain technology is starting to solve this problem by creating "trustless" protocols. Using this new technology, users can be guaranteed that they are secure in their custody of the investment, which will bring many more potential investors to these online marketplaces.
Digital assets initially included everything from pictures, video, news media, and music. The emergence of the Internet marked the first time these digital asset files could be shared peer-to-peer over the web. However, as we've discussed in this article, advancements in technology now allow us to establish fractional shares of assets like real estate or gold online as well.
This is essentially what an asset-backed token is. A token backed by an underlying asset (e.g., refined gold or more) has the best of both worlds in terms of liquidity and stability. The asset tokens thus may be used as a medium of exchange and can be used as an alternative to fiat currencies.
This is where the idea of a gold-supported currency comes from, but is built upon to be more of a currency than security. Now that we have the technology to facilitate it, we may actually be able to go back to the gold standard. As more assets come online, it will be interesting to observe the progression of companies like Garnex Gold Corporation, who have created their own gold-supported currency, GLD.
Even more interesting is that right now, Garnex is running a giveaway campaign where the winner has the chance to receive 1 ounce of gold (worth approx. $1500 USD). Click here to participate in the giveaway while you still have the chance.

Disclaimer: Blockmanity is a news portal and does not provide any financial advice. Blockmanity's role is to inform the cryptocurrency and blockchain community about what's going on in this space. Please do your own due diligence before making any investment. Blockmanity won't be responsible for any loss of funds.
Get the latest news on Blockchain only on Blockmanity.com. Subscribe to us on Google news and do follow us on Twitter @Blockmanity
Did you like the news you just read? Please leave a feedback to help us serve you better
---
Trending Now