Exclusive interview with co-founder of Binance, Yi He: India is the next big market for Binance
Posted On February 7, 2020
---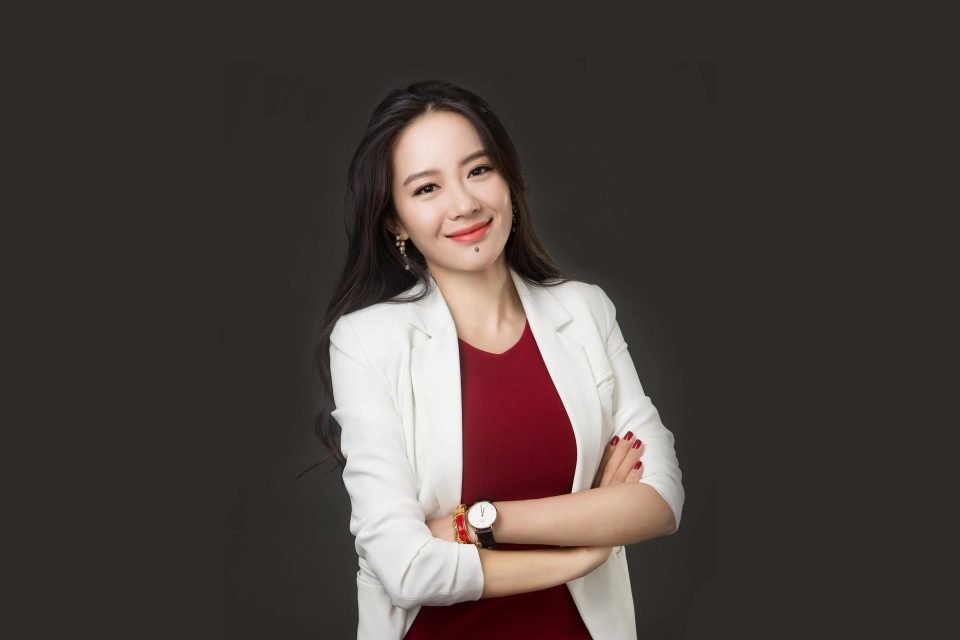 Binance, the outlier in the world of cryptocurrencies. In just 9 months after launch, Binance became the most influential exchange in the cryptocurrency space. Binance is currently the world's largest exchange by trading volume.
Much of the success of Binance lies behind the team. Particularly, Binance's Co-founder, and CMO Yi He. Yi He entered the cryptocurrency space in 2014, by leading OkCoin's branding and marketing strategy. After OkCoin, she served as Vice President at Yixia Technology, the leading mobile video tech company and was instrumental in the firm's $3 billion valuations. People who know Yi He personally, fondly say, "Yi He has an eye for the next big thing".
We at Blockmanity had a chance to interview Yi He on the sidelines of Blockshow Singapore 2019. We hope you enjoy the interview.
Blockmanity: Hi Yi He. It's a pleasure to have you with us, and thank you for taking out time from your busy schedule for this interview. It means a lot to us. Everyone knows about CZ, but not much is known about you. So let us first begin with, how you got into this space?
Yi He: I worked in the media industry and was a former TV show host. After leaving the media industry, I joined a startup, which showed me the real speed of the internet. When you work at media, you can't see this shift in front of you. Media is the major source of information, but most people don't care much about what they hear.
I came to know about Bitcoin in 2013 while working at the startup. It was the first time it touched $1000. When I first came to know about Bitcoin, I got this feeling that this is the next big thing. Like the internet (which fascinated me), I found Bitcoin truly global. And I thought this is the future. If the internet is about information exchange, Bitcoin is about value exchange. And this fascinated me.
At that time Bitcoin trading was (a) very small (market) and a lot of my friends thought I had gone crazy, and advised me to get out of this space. But I listened to myself and did the research, I knew it was the future.
Blockmanity: Amazing. Since you have been in the space for so long, you would have seen many ups and downs, major scams, etc. All this has shaken the confidence of the normal (non-tech) people to an extent they are skeptical of investing in Cryptocurrencies. Based on your observation where do you think the entire industry is going?
Yi Hi: The price of Bitcoin going up and down is normal. People need to realize that we are at a very early stage in the industry. The mass adoption of Bitcoin hasn't taken place yet. For this new industry to have scammers it's normal. A new industry is full of people who want to make easy money. But it's the smart guys that push the industry forward.
In the next 10 years, we would see more and more of these smart guys. We can see the shift right now. We see new projects utilizing blockchain for what it is. We have seen from Binance launchpad projects, the smart guys building for the masses.
But the most important shift I have seen is in the end-users. The users have started embracing the idea of blockchain. I am not sure which project is good, but we try to find which project is doing the right job.
For Binance when we make investments, we really care about how serious the founders are about the things they are doing. Many startups raise a lot of funds, in my opinion, the money raised through investors is debt, and we have to pay back the investors. And payback with good returns, I believe this has been the reason for our success.
Blockmanity:  Would you call the protection of investors as Binance's philosophy?
Yi Hi: The philosophy of Binance, is to protect the users. We need to protect the users and provide a safe way for (trading) cryptocurrencies. The world would be totally different if everyone shared our philosophy. The markets would be growing at 100x.
Blockmanity: True, the markets would have been totally different if everyone shared Binance's philosophy. So, what's the secret sauce of Binance?
Yi Hi: We have a saying internally "if you do the right thing, the people will come to you because people are very smart". They may be cheated once or twice, but you can't cheat people every time. The core value is users first. We are holding this value, and this value is what guides our decision.
Moreover, execution should be done swiftly. I remember getting a message, that user has an issue, we resolve to solve it as fast as possible. In the end, the user was very happy. Binance is the first exchange in history to find users' lost tokens back.
If the Binance team is an army, then the product is a weapon. In my opinion, the overall collaboration between the core value and the execution by the team. I believe, if not Binance, and if we were doing something else, with the current team we would still be successful.
Blockmanity: In a few previous interviews, CZ had mentioned that the next big market for Binance is Russia. What makes Russia Binance's next big market?
Yi Hi: Russia is already an existing market for us. In fact, we have a leading position in Russia.  All the markets are very important to us. We have a small team in Russia but they are very strong and capable. For me, I would say the next big market for Binance is India.
Blockmanity: Can't argue with that, India is definitely the next big market currently. I am curious, what are Binance's plans for India?
Yi Hi: We have a very very (very) small team in India currently. I really want to hire the best people in India for marketing. We are looking at India, exploring the market, and planning a strategy. We plan to support local projects from India, to boost blockchain development. The support can be in terms of investments or community growth. I know a really good project from India – Matic Network.
(Blockmanity's note – This interview was held before the announcement of WazirX acquisition.)
Blockmanity: I wish you the best of luck for India. What are your favorite projects/tokens apart from Binance (or BNB)?
Yi Hi: For me, the powerful project is Bitcoin because it is really decentralized. No one knows who Satoshi is (you would never know but maybe I am Satoshi hahaha). And this decentralization makes Bitcoin a very powerful project.
For me, I would say Bitcoin (after BNB of course). BNB is a project I have seen being built from scratch. In the long term, we plan to grow our community and make Binance more decentralized. If you don't believe in your project, why would other people hold it?
Blockmanity: For my final questions, what do you think is Bitcoin Price prediction in the year 2030
Yi Hi: Ohh.. I am very bad at price prediction *laughs*. But on a serious note, I think Bitcoin will go up in general, because of the adoption slowly taking place. I personally think Bitcoin will reach a new all-time-high in two years' time. But after that, it's really hard to predict. The world is changing fast, and you never know we might see something entirely different.
Note: This interview was taken in November 2019 is a republish of the interview published before. Due to internal error, the previous version isn't available.
Discuss this news on our Telegram Community. Subscribe to us on Google news and do follow us on Twitter @Blockmanity
Did you like the news you just read? Please leave a feedback to help us serve you better
Disclaimer: Blockmanity is a news portal and does not provide any financial advice. Blockmanity's role is to inform the cryptocurrency and blockchain community about what's going on in this space. Please do your own due diligence before making any investment. Blockmanity won't be responsible for any loss of funds.
---
Trending Now