LiquidApps Introduces vAccounts: Free Access to Blockchain Applications
---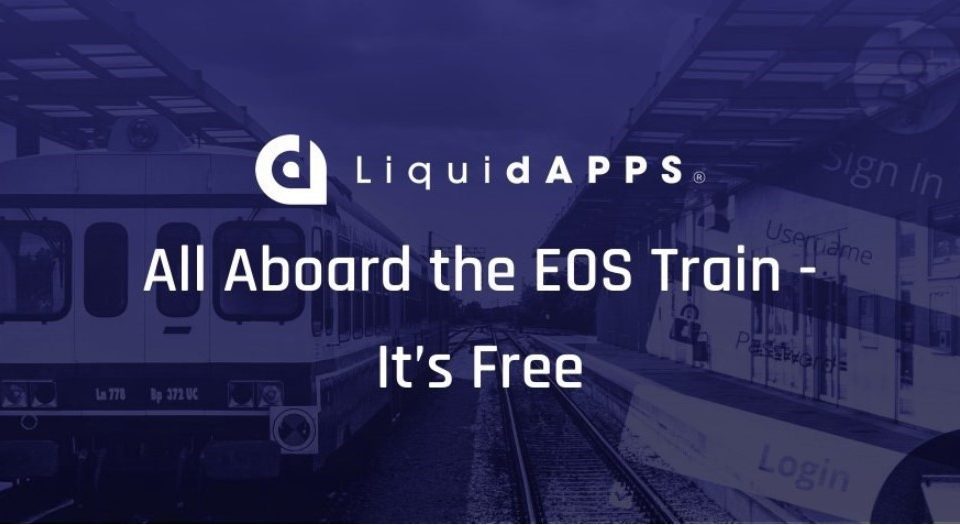 LiquidApps is pleased to introduce a new use-case for the DAPP Network: vAccounts. vAccounts enable developers to offer a seamless onboarding experience to new dApp users via free virtual accounts, which are specific to their dApp, creating a seamless user-onboarding experience. By potentially eliminating the friction costs associated with account creation, the DAPP Network could lay the foundations for a new generation of user-centric dApps to thrive. Decentralized Applications in the social media, ride-sharing and role-playing verticals can now gain traction more easily and provide value to a mainstream audience without them even knowing that they are interacting with the blockchain.
The EOS RAM Challenge
EOS was designed to address the scalability challenges of second-generation blockchains such as Ethereum. However, despite the EOS architecture proving to be cheaper and quicker than competing blockchains, the resource cost of developing and maintaining dApps have created a barrier to extensive dApp development and mass user adoption.  Developers building applications on EOS and users interacting with the chain utilize three key network resources — CPU, NET and RAM. CPU and NET are regenerable resources that can be acquired by staking EOS tokens, while RAM is bought from and sold to smart contracts. Any action on the blockchain, including creating a new account, requires a certain balance of RAM. However, the scarcity of RAM has made the resource expensive to acquire and use.
A higher RAM price deters developers and users, making them more likely to choose other platforms for development & engagement. Additionally, requiring new users to buy RAM in order to create their accounts introduces unnecessary friction into the EOS system, making it more difficult for the network to scale.
The vAccounts Solution
With the introduction of vAccounts, dApp developers on EOS will be able to streamline the onboarding process for their new users by offering them vAccounts that are unique to their app. Users will generate their own key pairs which allow them to transact with that specific dapp.
The DSP then serves as a proxy, with their account and keys used to access the EOS mainnet. The supporting contract can then verify that the user transaction was signed by the owner of that vAccount. It will validate the private key signature against the user's public key, allowing the transaction to be executed in the context of the specific user's vAccount permissions and data scope.
Beni Hakak, CEO of LiquidApps, believes that the launch of vAccounts opens up the potential of blockchain to a vast, untapped mass of new users:
"Blockchain technology has given birth to a new class of applications built on distributed ledger technology. These decentralized applications (dApps) are transparent, trustless and open to all, including billions of those who currently lack access to comparable technologies. However, the onboarding process for new users is lacking due to unnecessary costs and unfriendly user experience, creating a barrier to mass adoption.
We at LiquidApps are exploring the possibility of giving grants that will enable free vAccounts for every person on the planet so that they can seamlessly interact with blockchain powered innovation. We believe that this is the first step towards designing cheaper, faster, & more transparent digital systems for all, especially marginalized communities in emerging markets."
The DAPP Network – A Suite of Community Products for Enabling dApp Adoption
The introduction of vAccounts comes after the release of vRAM, an alternative storage solution that is RAM-compatible and fully decentralized. Built to address the constraints of RAM resources, vRAM serves as the EOS hard drive thereby freeing up critical RAM memory for dApp developers. An unprecedented expansion of the available memory supply will potentially reduce the cost of designing an application for wide-scale adoption.
LiquidApps will also soon be launching Zeus, a software development kit (SDK) which will provide developers with a set of libraries, code samples, and documentation for building decentralized applications.
About LiquidApps & the DAPP Network
LiquidApps is led by Beni Hakak (CEO) who is a blockchain veteran with vast operational and strategy experience having led teams at notable companies such as Bancor and LiquidEOS in the past. Prior to discovering blockchain technology Beni consulted on M&A and business strategy as part of the transaction advisory services consulting team at Ernst & Young, as well as serving as the CEO of the Students Association at the Technion, Israel's foremost institute of technology. Beni is joined by Tal Muskal (CTO), who is also a senior technical advisor at Bancor, focusing on blockchain interoperability. Tal has co-founded numerous start-ups and brings over 30 years of experience in software development. Tal is an entrepreneur and advisor at the forefront of bleeding edge technologies from hardware and embedded systems to deep learning and cryptography.
Beni & Tal bring an extensive understanding of EOS to the table having co-founded LiquidEOS, a leading block producer on the mainnet.
The DAPP Network is a sustainable ecosystem for solutions which make EOS more accessible and affordable for users and developers. Ultimately, LiquidApps envisions billions of daily active users engaging with thousands of dApps that provide critical utility to mainstream consumers and become a core part of their everyday lives. vRAM & vAccounts are the two key products that have been launched on the DAPP Network to date.
Discuss this news on our Telegram Community. Subscribe to us on Google news and do follow us on Twitter @Blockmanity
Did you like the news you just read? Please leave a feedback to help us serve you better
Disclaimer: Blockmanity is a news portal and does not provide any financial advice. Blockmanity's role is to inform the cryptocurrency and blockchain community about what's going on in this space. Please do your own due diligence before making any investment. Blockmanity won't be responsible for any loss of funds.
---
Trending Now
You may also like