TrustToken Partnership With Gilded Injects Stablecoins Into Open Finance for Businesses
---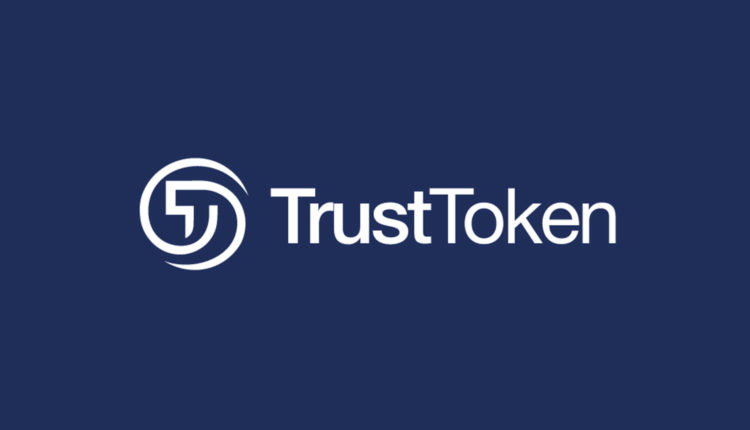 Stablecoins occupy a unique corner of the crypto market. They satisfy the desire of crypto traders for liquid, fiat-pegged trading pairs on exchanges around the world while simultaneously adhering to early regulatory concerns. They transact faster than their fiat counterparts and solve problems from OTC trading desks between Moscow and China to fueling exchange-backed debit cards for consumer purchases.
Stablecoins also offer "permissioned pseudonymity," a concept in high demand among any business or financial institution. The recent flood of stablecoins into the market has met the surging demand for a compromise between cryptocurrencies like bitcoin and fiat currencies such as the USD.
It's no surprise, then, that the velocity of stablecoins outpaces the vast majority of other cryptocurrencies and is increasingly incorporated into open financial platforms like MakerDAO and Compound.
Now, stablecoins are penetrating the business and e-commerce market — offering accessibility, flexibility, cost-savings, and growth to the next generation of accounting.
"Digital currency, which is up to 100x cheaper and 1000x faster than international wire transfers, presents a tremendous opportunity to increase the speed and efficiency of global commerce," details Gil Hildebrand in Gilded's recent blog post announcing its partnership with popular stablecoin provider, TrustToken.
TrustToken and Gilded, an open finance platform for businesses, recently joined forces to bring TrustToken's retinue of fiat-pegged stablecoins (e.g., TUSD, TGBP, THKD, TCAD, TAUD) to Gilded's blossoming network of over 1,000 companies.
The move reflects the rapid pace of crafting more flexible financial tools at the intersection of legacy finance and cryptocurrencies, with some intriguing takeaways worth examining.
The Vast Demand for Stablecoins 
The early torrent of stablecoins was met with a variety of characterizations from crypto proponents, regulators, and financial institutions. Tether's early market dominance, stapled to its lack of transparency, made many observers hesitant to support the idea of pegging a blockchain-based token to a fiat currency.
That sentiment rapidly changed.
Stablecoin providers, like TrustToken, emerged out of the growing demand for transparent stablecoins, offered numerous fiat pegs, and adhered to regulatory demands. The consequence has been an explosion in stablecoin volumes that is bolstered by the more than $1 billion locked in DeFi platforms. The injection of stablecoins into the DeFi market has served as the glue holding together various borrowing/lending and liquidity pools.
TrustToken garners support via its real-time attestations that its stablecoins are fully backed by fiat reserves. The company's TUSD stablecoin is also available in DeFi liquidity pools like Uniswap and major exchanges like Binance.
But there's more to the long-term vision of stablecoins than their current iterations, something TrustToken is acutely aware of.
For example, JP Konig details in an excellent blog post how the permissioned pseudonymity of stablecoins is not only a boon for financial institutions and businesses but may even alter banking behavior. Wielding stablecoins, banks could drastically reduce transaction overhead and compliance costs while also offering pseudonymity to clients.
It remains to be seen how regulators would mold the system to acquiesce to the significant demand for financial pseudonymity, though.
However, if Fed Chairman Powell's recent statements indicate anything, central banks may be warming to the distinct advantages of stablecoins as digitally-issued assets on a blockchain. In fact, stablecoins may even entrench the position of the USD as the global reserve currency, which is one of the most cited reasons by Congress for tightening crypto regulation.
A warmer stablecoin regulatory climate would unleash some of the most salient advantages that stablecoins provide — particularly to business and e-commerce.
Towards Open Finance 
The TrustToken and Gilded partnership should not be overlooked. It broaches a meaningful discussion about how stablecoins can really put the "open" in "open finance."
For example, Gilded's open finance platform allows companies to send/receive invoices, make payments via digital currencies and credit cards, and sync payment data to accounting systems like QuickBooks. With TrustToken's suite of stablecoins in tow, Gilded's clients can now send and receive TUSD, TGBP, or one of TrustToken's other stablecoins in lieu of fiat currencies.
The advantages?
Stablecoin transactions execute and settle drastically faster than SWIFT or ACH bank transfers between firms, circumvent banking fees, and open businesses to the blossoming world of flexible assets for receivables.
Companies located in different countries that transact regularly can turn to TrustToken's stablecoins on Gilded to reduce costs significantly. No more maneuvering between FX exchange rates and banking fees for executing multi-hop transfers. Simply download Gilded, present receivables as payable in one of TrustToken's stablecoins, and receive the payment virtually instantly at no cost.
The receiving company subsequently has the flexibility to swap between another stablecoin trading pair, send to DeFi borrowing/lending platforms, revert to the local fiat currency, or exchange for a cryptocurrency. Such fluid conversions between multiple units of value is not possible in the legacy financial system, let alone at reasonable costs.
For TrustToken, the partnership with Gilded also serves as an avenue to attract more users, and by extension, volume to its growing network. In the meantime, businesses can be exposed to the marked advantages of open finance, fomenting the potential surge of newcomers to a market catering explicitly to their needs.
The "mass adoption" narrative of crypto may be flawed in its sense that hyperbitcoinization is an outlying possibility. More likely, however, is the niche corner that stablecoins operate in shattering the glass ceiling of adoption by attracting businesses and financial institutions.
Throw in a more conducive regulatory environment to permissioned pseudonymity, especially with the idea that stablecoins are good for the USD, and hyper-stablecoinization may be the defining financial narrative of this decade.
TrustToken and Gilded's partnership is one of the first major steps in bringing blockchain-issued assets to the mainstream — a model for a flood of new software products for the ever-evolving digital commerce market. Open finance hinges explicitly on global accessiblity, a notion at the core of the two companies' partnership.
"The Gilded digital payment solution powered by TrustToken offers unparalleled speed, transparency, and cost savings for payments made to or from any part of the world," says Hildebrand.
Disclaimer: Blockmanity is a news portal and does not provide any financial advice. Blockmanity's role is to inform the cryptocurrency and blockchain community about what's going on in this space. Please do your own due diligence before making any investment. Blockmanity won't be responsible for any loss of funds.
Get the latest news on Blockchain only on Blockmanity.com. Subscribe to us on Google news and do follow us on Twitter @Blockmanity
Did you like the news you just read? Please leave a feedback to help us serve you better
---
Trending Now