Meeting the Data Privacy and Security Requirements of IoT Applications With DeepCloud AI
---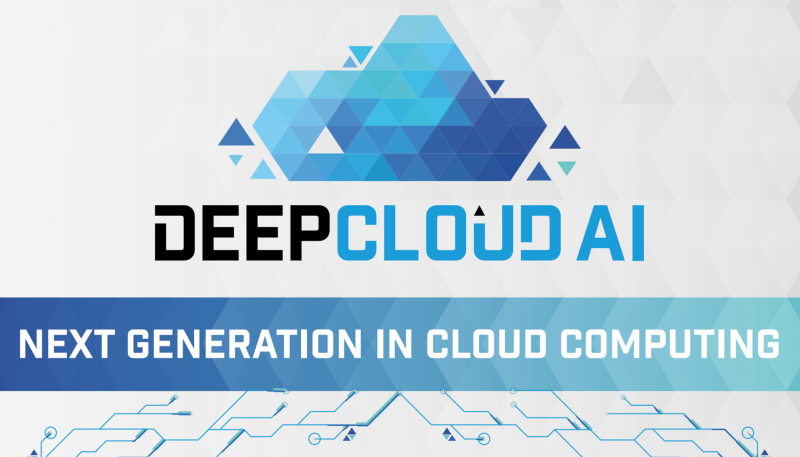 You'd be hard pressed to find an area in contemporary American life where IoT devices are not collecting or presenting data — often in subtle ways. Amazon Alexa, Google Home, smart car interfaces, and home thermostat controls are only a few of the ever-growing IoT device trajectory. And the industry behind it is enormous.
The global IoT market is expected to reach $1.3 trillion by 2026, representing a CAGR of nearly 26 percent from 2019 to 2026.
The market is primarily driven by the expansion of infrastructure-as-a-service (IaaS) and software-as-a-service (SaaS) among major tech companies like Google, Microsoft, Amazon, and even Salesforce — who recently unveiled a blockchain business product for the cloud. The goal is to furnish an unprecedented computational, storage, and connectivity infrastructure through these firms' cloud products.
The problem? Centralization of user data leads to repeated data scandals that have eroded trust by the public in tech corporations to the point that prominent CEOs are sitting in front of Congress explaining themselves. When you throw in endemic concerns around edge device (i.e., IoT) security into the muddled history of data management by large corporations, data privacy and security emerges as a premium in a booming IoT market.
The friction between corporate data harvesting interests and data privacy has been exposed, and several projects among a renewed emphasis on privacy and decentralization are tackling a daunting opponent — the massive cloud computing market.
In particular, a generation of decentralized cloud computing platforms have arisen at the convergence of several innovative technologies, sourcing cloud computing in a different manner that furnishes privacy and security without sacrificing performance — like DeepCloud AI.
A New Kind of Cloud Platform
Established cloud services companies (i.e., Microsoft, Google, Amazon) have jumped into the blockchain arena, hoping to glean some practical advantage from the technology that underpins Bitcoin and cryptocurrencies. However, they have done so with a compromise.
For example, Microsoft's recent rollout of an Ethereum app development kit for its Azure cloud platform is an extension of Visual Studio Code that enables developers to develop and deploy applications between Azure and Ethereum, but it is not a decentralized cloud computing platform in itself — more of a bridge between the two.
As a result, it does not converge on the advantages of decentralization with the performance of a centralized back-end; instead, it relies on a trade-off between the two.
Conversely, DeepCloud AI leverages several technologies, including a blockchain and AI-driven infrastructure, to focalize the benefits of decentralization (i.e., censorship-resistance) with the efficient resource allocation of AI. DeepCloud AI materializes as an accessible, low-barrier entry cloud computing platform that does not sacrifice performance for a distributed network.
DeepCloud AI is among a new generation of "decentralized cloud networks" that seek to provide the infrastructure for the impending landscape of decentralized applications (dapps). In particular, DeepCloud AI is honing in on the IoT sector, where the security concerns of edge devices are profound, and expedited by an insecure centralized paradigm of major cloud service providers today.
The firm has even recently partnered with the Mexican government to bring tamper-proof and low latency vehicle registration to the state of Coahuila, and eventually, a national scale in Mexico. But, what exactly are the hurdles facing the security/privacy of edge devices?
Securing Edge Devices 
Besides scary, real stories of Alexa collecting data on children and other people in the privacy of their own homes, that is fed into Amazon's databases, IoT devices present unique attack vectors. Namely, they are physically accessible, have poor connectivity, distant computational resources preclude them from locally processing data, and they are not compatible with micropayments — a boon for the emergence of more sophisticated machine-to-machine networks.
"The problem is that centralized cloud services are not suitable for deploying decentralized and P2P IoT applications, which require computational resources close to the edge devices," says DeepCloud AI CEO, Max Rye. "They need to process the growing volume of data generated at the edge in a cost-effective manner."
DeepCloud AI's vision is to drastically lower the barrier for developers to deploy IoT applications that are both private and secure. The network is decentralized via the blockchain, the AI allocates resources efficiently to developers where needed, and DeepCloud leverages another technology — Intel's SGX — to provide tamper-proof security for the devices at the edge.
"For enterprise customers, DeepCloud AI intends to use Intel SGX based security for providing software accreditation that helps make sure DeepCloud code is running on the system without compromise," says Rye. "All requests to the DeepCloud back-end use TLS and require the SGX Enclave code to sign the request, thus making sure the deep application data that is within DeepCloud is not compromised."
To summarize, SGX enables physical and application-level tampering protection of edge devices by concealing the core logic that controls the device and application. Combined with cheaper deployment costs, low latency, and better local connectivity, and you get a vast improvement over legacy IoT applications based on centralized cloud infrastructure.
DeepCloud AI, along with other decentralized cloud proponents, believes that the confluence of AI, blockchains, and SGX can usher in a new era of applications in areas ranging from autonomous vehicles to smart cities. And importantly, all without sacrificing user data security or privacy.
Once application and resource marketplaces gain momentum, the cost-effectiveness of deploying edge applications on decentralized cloud platforms like DeepCloud AI should become self-evident to enterprises. As a corollary, any users placing a premium on privacy can seek IoT applications, devices, and services accredited, and using, networks like DeepCloud AI.
"We want to democratize access to cloud computing resources," says Rye. "Eventually, we want to serve the decentralized cloud for several purposes (i.e., sharing storage, running AI codes, data streaming, etc.) that help supplement emerging technologies without sacrificing the inherent privacy that users want."
Disclaimer: Blockmanity is a news portal and does not provide any financial advice. Blockmanity's role is to inform the cryptocurrency and blockchain community about what's going on in this space. Please do your own due diligence before making any investment. Blockmanity won't be responsible for any loss of funds.
Get the latest news on Blockchain only on Blockmanity.com. Subscribe to us on Google news and do follow us on Twitter @Blockmanity
Did you like the news you just read? Please leave a feedback to help us serve you better
---
Trending Now