The Curious Case of Manny Pacquiao, Pac Token & GCOX Exchange
Posted On November 13, 2019
---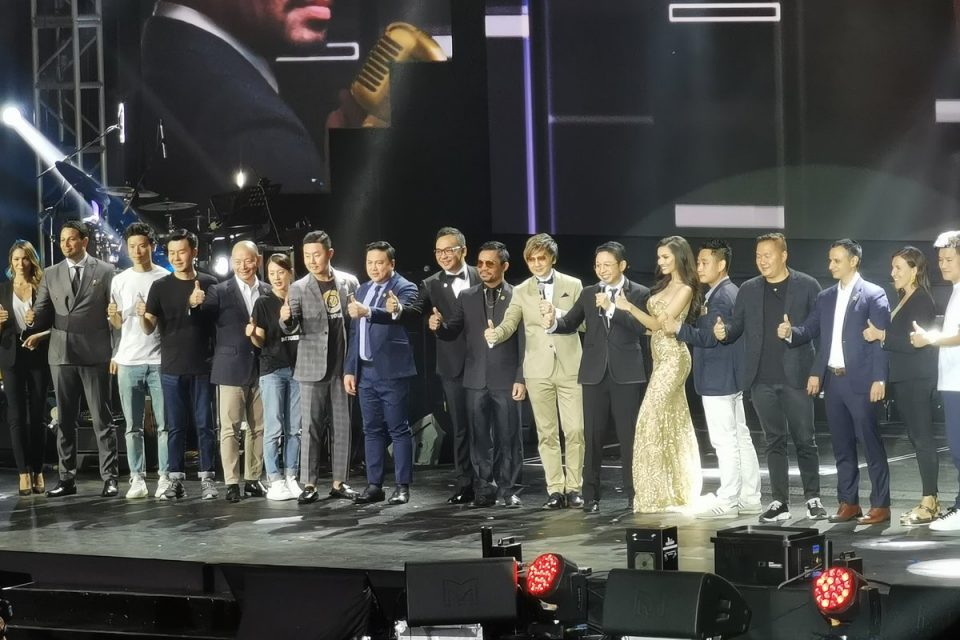 Emmanuel Dapidran Pacquiao more often referred to as Manny Pacquiao, is a Filipino boxer, a media celebrity and politician. Pacquiao came from a poor background and at an early stage in his life, left home and started living on the streets around Manilla. He began boxing at an early age and soon became a world class boxer. Pacquiao has won 10 world titles in total and is also the first boxer who won lineal championship in four different categories which is why he is unanimously considered as one of the greatest pound per pound boxers of the decade. Pacquiao is a very popular figure in the Philippines. He has starred in a couple or movies, advertisement, TV shows and even has his image on a postage stamp.
He has also been named the 'Fighter of the year' by the 'Ring' magazine for three years. He has been rated as the best pound-for-pound boxer in the world by boxing websites like ESPN, Sports Illustrated, the Sporting life, Yahoo! Sports, Box rec among others. Due to his versatile nature, Manny Pacquiao also happens to be the head coach of 'Mahindra Enforcers', a basketball team in the Philippines.
Pacquiao through his strong interest in basketball landed the 11th position in the first round of the 2014 PBA draft,  thus being the oldest rookie to achieve this feat. Pacquiao represented  the province of Sarangani in the 15th and 16th Congress of the Philippines and was elected into the House of Representatives on both occasions. Manny Pacquiao is currently one of the highest paid athletes in the world. Going by his 2016 statements of assets, liabilities and net worth (SALN), the boxing champion has a net worth of over P3 billion. He owns over 100 real properties and has P250 million worth of investments. More so, through Pacquiao's distinct way of life and strings of achievement, the president of the Philippines, Rodrigo Duturte, has reiterated the fact that he wishes to have Pacquiao as his successor.
GCOX Exchange Platform
Global crypto offering Exchange (GCOX) targets to be the world's first crypto token exchange platform that will enable celebrities create, list and trade their own crypto tokens, which will be known as Celebrity Tokens. Through GCOX, the public  or fans of the celebrity can have unhindered access to the stars through the sales of exclusive goods and services, these transactions are carried out through the Celebrity token.
This platform also allows celebrities, at the different stages of their life cycle, to develop and monetize their popularity through the various mediums that are housed on the blockchain. Through open market forces and the valuation of Celebrity Tokens, GCOX will serve as the first authoritative popularity index for celebrities.
PAC token & It's launch on GCOX Exchange
On the 1st of September, 2019, GCOX presented Manny Pacquiao's token, during the concert for championships and the Grand PAC token launch at the Smart Araneta Coliseum in Manila. PAC token utilizes the blockchain technological approach to transform the popularity and brand of Manny Pacquiao into tradable crypto tokens. Through this, millions of fans will be able to further get closer to Pacquiao by having full access to his fan-celebrity programmes that is powered by GCOX, a licensed global digital asset exchange.
This token, dubbed as PAC Token, is less of a currency than a kind of fan marketplace, giving fans a chance to buy and interact with Pacquiao in a friendly manner with different fan base projects. Since the PAC is backed by demand from Pacquiao's sizable fan base, the PAC behaves like a regular cryptocurrency, providing a digitally tradable token with a floating value secured by a decentralized ledger.
Furthermore, one of the plans is for Manny Pacquiao to do live streaming sessions or create motivational videos for his fans. This PAC token will also be used to further enhance the philanthropic and charity causes that are championed by Pacquiao. The GCOX platform is also planning to launch a digital payment platform called Pacpay that will allow fans to make purchases and receive discounts and rewards while using PAC tokens.
Manny's PAC Token, GCOX Sustainability & Investor's Point of View
The future of celebrity token looks bright as more celebrities are tending towards monetizing their fame. As reported by some Blockchain news website, Jason Derulo, the American singer and songwriter is planning to launch his own coin through this GCOX platform. This can serve as a spur to other celebrities with huge fan base to invest in their popular figure to make more money. Another important thing to note is the ability of this programme to strengthen the fan-celebrity relationship than ever before.
The value of a celebrity's popularity can thus be reflected by the value of their Tokens on the GCOX exchange. Through the involvement of A-list celebrities, GCOX hopes to heighten public awareness and increase acceptance of crypto tokens. Furthermore, this PAC token, if successful, can further boost the chances of Pacquiao's emergence as the next president of the Philippines and on the other hand, the influence wielded by this office will boost the numbers of people that use this GCOX platform to include the citizens of the Philippines.
PAC token will be available on the GCOX initial exchange offering from the 12th of November, 2019 and already the potentials that are within reach are of great measures. It is important to note that the PAC can only be used to purchase goods within programs supported by Pacquiao's digital payment system "PacPay", which only supports the purchase of Pacquiao merchandise, that is, all tokens are strictly restricted to the celebrity that launches it.
Pacquiao is the first celebrity to set up a cryptocurrency that uses fans to directly affect the value of the currency. Consequently, there has been cases of previous celebrity-backed cryptocurrency ventures that have been unsuccessful with a prominent example being Pacquiao boxing counterpart Floyd Mayweather and popular music producer DJ Khaled but the steps that have been taken before the launch of this token coupled with the structure of the GCOX platform, this PAC token is destined to succeed and be a start of a new trend of celebrity currencies.
Disclaimer: Blockmanity is a news portal and does not provide any financial advice. Blockmanity's role is to inform the cryptocurrency and blockchain community about what's going on in this space. Please do your own due diligence before making any investment. Blockmanity won't be responsible for any loss of funds.
Get the latest news on Blockchain only on Blockmanity.com. Subscribe to us on Google news and do follow us on Twitter @Blockmanity
Did you like the news you just read? Please leave a feedback to help us serve you better
---
Trending Now