The Indian Crypto Space is Booming Amid Crisis
---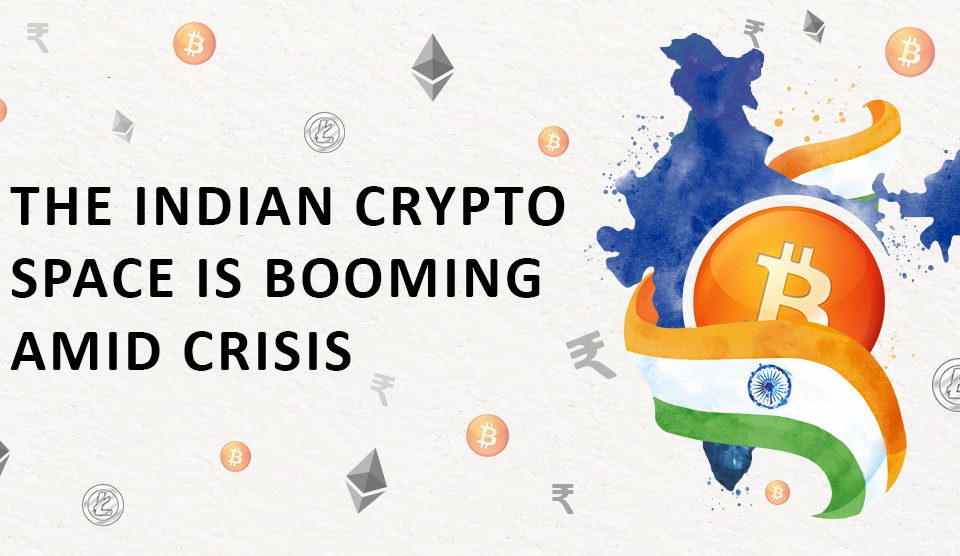 Cryptocurrency exchange in India is beginning to thrive again after the Supreme Court struck down last month, a ban inflicted by RBI on trading cryptocurrencies. This meant a world of difference for crypto traders and investors because they can now buy cryptocurrencies with fiat. Though it may seem a developing space in India, there are a lot of individuals and businesses that rely on BTC to INR and INR to BTC transactions. The SC ruling could not have come at a better time, because, fuelled by the COVID-19 induced country-wide lockdown, and looming threats of recession, the country's populace is showing a spurt in crypto interest. The number of cryptocurrency exchanges in India has doubled since March. Leaders and huge capital movers in the industry have also set their eyes on India. As the cryptocurrency space is steadily amassing its strength, one particular cryptocurrency exchange in India announces its release even amidst the lockdown.
BitPolo, a Bangalore based cryptocurrency exchange has been turning its cogs non-stop to introduce high threshold crypto-fiat trading. The exchange, strong in its approach to delegate crypto even to remote places in India, has enabled purchase of Bitcoins with INR. BitPolo facilitates BTC to INR trading as well as other crypto-INR trading on its INR market.
India, an Untapped Market
As crypto trading becomes legal in India, institutional investors, trading firms, and other businesses see this as an opportunity to gain the first mover advantage.
It is estimated that about 5 million crypto traders reside in India and those were figures before the crypto-banking ban was lifted. These figures should be higher now, considering that the daily crypto trade volume surged right after the country-wide lockdown imposed to minimize the spread of COVID-19. The state of economic turmoil instigated by unsettling traditional investments and the abrupt interruption of commerce has ruffled the dormant Indian crypto market to trade proactively.
Even before the ruling, India exhibited a strong crypto sentiment under hostile conditions. With the ruling now in favour of crypto users, adoption has begun to catapult, as surveys reveal that 3 in 4 investors in India have made some sort of investment in crypto. Google trends also show that the search term "Buy Bitcoin" is on the rise, indicating that interest among people looking to buy Bitcoin in India is increasing.
Besides, the growth of the space will be vital in regenerating the economy once the pandemic clears out. The expansion of the blockchain and crypto industry will bring in more jobs which is expected to offset job losses.
The Crypto Exchange You Deserve
BitPolo is the brainchild of cryptocurrency enthusiasts, crypto traders, fin-tech experts, and seasoned professionals from various other spheres. For the Indian market, BitPolo provides an unmatched crypto trading platform.
Trading on BitPolo
BTC to INR: A list of payment methods, instant BTC to INR and INR to BTC conversion, super-fast deposits and withdrawals, and secure transactions are trademarks of BitPolo.
Fast Order Matching: BitPolo's high frequency matching engine rivals that of global exchanges and provides a surreal trading experience. Orders are matched as soon as they're placed.
Instant Deposit and Withdrawals: Unmatched deposit and withdrawal speed. All deposits are instantly processed 24x7x365(within seconds 24×7) and withdrawals are also instant, processed 24x7x365.
Low fee: Trading becomes all the more exciting with low fees. Trade in lakhs and pay only a few hundred rupees. Fee on the BitPolo cryptocurrency exchange is nominal, affordable and the lowest by industry standards.
High liquidity: BitPolo has partnered with liquidity providers and market makers to provide its users with highly liquid markets. Tight bid-ask spreads ensure the smooth sailing of trade and prevent slippage.
24/7 Support: Unlink other markets, crypto exchanges are operational 24/7. With more people restrained at home around the world, they tend to use crypto exchanges on a day and night basis. BitPolo understands that supporting them in this hour of need is essential. Thus, BitPolo extends 24/7 support to its users.
About BitPolo 
BitPolo is an idea that strives to introduce cryptocurrencies to each and every citizen of India. Throughout the 2-year period of ban, a group of crypto enthusiasts, traders, and fin-tech promoters had weathered down the predicament, waiting for the right opportunity to disrupt the market. BitPolo is the culmination of their efforts, an easy to use trading platform, both simple and futuristic in its delineation. The BitPolo team states that it works by only one powerful motto – 'Cryptocurrencies are the inevitable future.'
Join the next best cryptocurrency exchange in India! Registrations Open soon.
Disclaimer: Blockmanity is a news portal and does not provide any financial advice. Blockmanity's role is to inform the cryptocurrency and blockchain community about what's going on in this space. Please do your own due diligence before making any investment. Blockmanity won't be responsible for any loss of funds.
Get the latest news on Blockchain only on Blockmanity.com. Subscribe to us on Google news and do follow us on Twitter @Blockmanity
Did you like the news you just read? Please leave a feedback to help us serve you better
---