---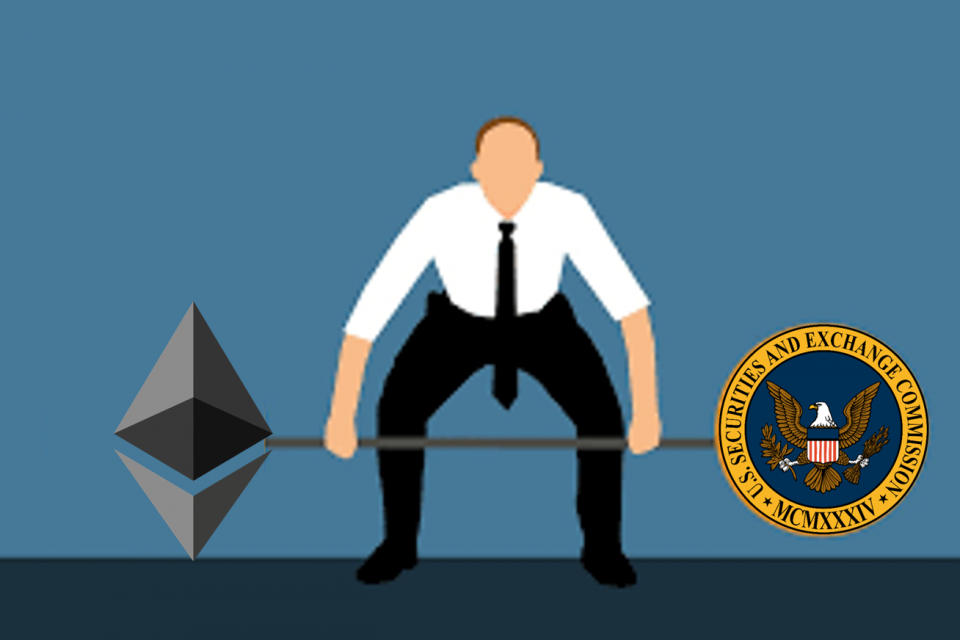 The Director of SEC's division of corporate finance William Hinman said in a speech on Thursday that Ether is NOT a security and hence it will not be regulated by the SEC.
At a recent speech at Yahoo All Markets Summit, San Francisco Hinman who is the head of the corporate finance division in the SEC talked about regulation of Cryptocurrencies and ICO's.
He suggested that if there is a central party along with purchasers with an expectation of return then it is likely a security because Ethereum is a decentralized network it will not be regulated by the SEC.
He said:
When we think about how ether today is operating, at least, we see a highly decentralized. In its current state, we don't see value regulating it
Similarly, as Bitcoin is also a decentralized network he said that it is not a security. Decentralization is the key here in deciding whether an asset is a security. When the networks are sufficiently decentralized so that a central party cannot control it then the tokens in the network will not be considered as securities.
When asked about ICO's, he acknowledged that there are some digital assets which are purchased for personal use like golf memberships or book club memberships are not meant as investments will also likely not be considered as securities. He acknowledged that there is still a lot of confusion in the space about ICO's being securities to which the SEC will be providing guidelines.
Recently the SEC Chairman Jay Clayton had said that Cryptocurrencies like Bitcoin which are competing with the USD are not securities, but had refused to comment on Ethereum and Ripple. He sees most of ICO's to be securities.
Now as there is clearance from the SEC, the CBOE might introduce Ethereum futures.
Brian Kelly Tweeted:
*CBOE SAYS SEC'S COMMENTS REMOVES OBSTACLE TO ETHER FUTURES

— Brian Kelly (@BKBrianKelly) June 14, 2018
The market has been down for quite some time now causing worry amongst some investors. Ethereum had dropped below $480, but soon after the statement by the SEC official, the price increased by almost 10%.
The current price is $517.74 rising from a low of $468 today.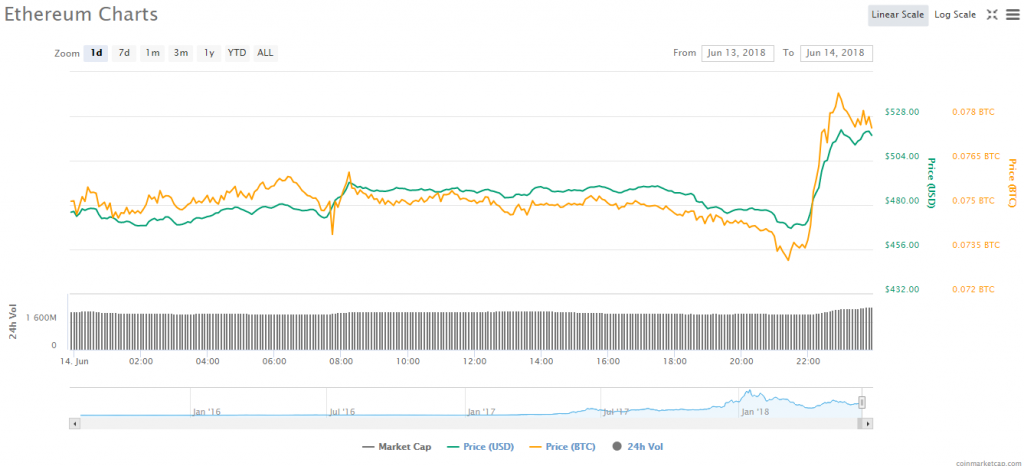 Source: Coinmarketcap
Eric Voorhees Tweeted:
"Ether, as currently bought and sold, does not appear to be a security." – William Hinman at Yahoo Finance Crypto Summit just now. https://t.co/giCi090z5H #ethereum #blockchain

— Erik Voorhees (@ErikVoorhees) June 14, 2018
Also Read:
SEC Chairman Says That Most ICO's Are Securities And Bitcoin Is NOT
Get the latest news on Blockchain only on Blockmanity.com. Subscribe to us on Google news and do follow us on Twitter @Blockmanity
Did you like the news you just read? Please leave a feedback to help us serve you better
---
Trending Now