Vietnam Grapples With Blockchain's Opportunities and Risks
Posted On September 17, 2019
---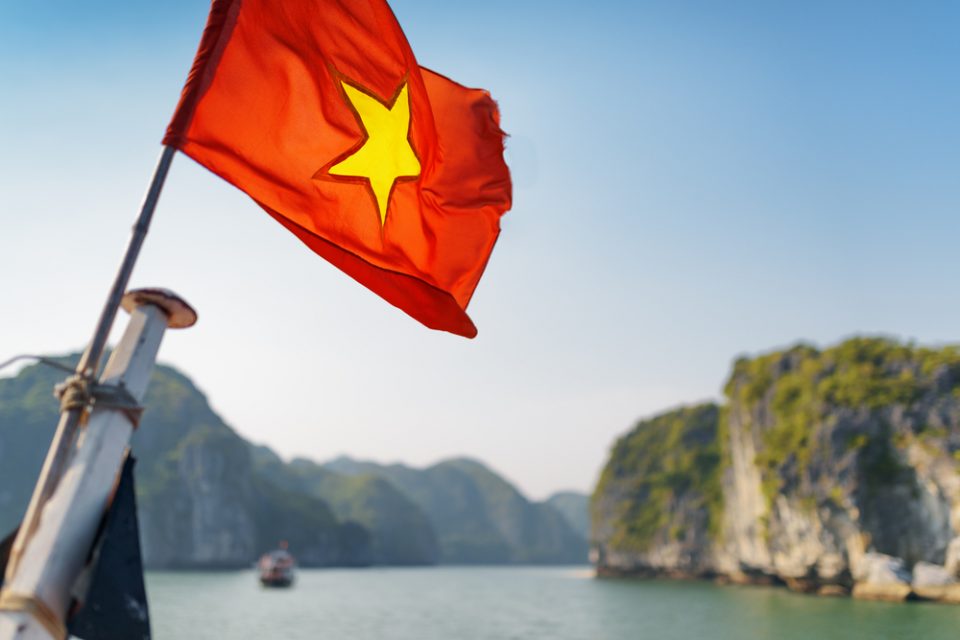 Innovation is exciting. And for the status quo, potentially threatening. 
There's regulatory uncertainty around blockchain and cryptocurrencies: Governments everywhere (including Vietnam) are slowly trying to understand the implications of disruptive technologies, and grapple with how to regulate them. Politicians and bureaucrats also listen to entrenched interests and weigh those against what's best for the nation's future.
India, China, and Venezuela are restrictive when it comes to cryptos. While friendlier havens include Malta, Singapore, Tokyo, Hong Kong, and Seoul. Not surprisingly, blockchain ventures are congregating in these hubs.
Vietnam's Tech Potential
So how would a communist party that's embracing capitalism treat cryptos and distributed ledgers that underpin them? We're referring to Vietnam, but you could have guessed China.
Vietnam is a booming country of 98 million people (15th most populous in the world). It's closely watched by Southeast Asian neighbors for its remarkable economic growth; market liberalization; and infrastructure development.
Vietnam also has one of the fastest-growing economies in the world, with annual GDP growth of 6-7%. Hanoi allocates 20% of the national budget towards education. Its investment in math and science shows that officials are serious about nurturing the high-tech sector — unless when it comes to distributed ledger technologies (DLT).
A Cautious Approach
The nation's one-party state is taking a cautious approach towards blockchain and cryptos, which many view as moving faster than anyone can anticipate. Like Beijing, Hanoi is currently restricting the use of Bitcoin, cryptos, and mining operations. But if and when that changes, Hanoi and other major cities could see an explosion of interest, and become a blockchain hub that Singapore and Seoul are known for.
"Many Vietnamese are excited about cryptocurrencies, and there's a large pool of engineers who want to join blockchain projects," says TomoChain CEO and founder, Long Vuong. The Singapore-based venture has an office in Hanoi and offers sustainable and efficient blockchain solutions. "Hanoi has historically been a hub in Southeast Asia for tech outsourcing. Blockchain can play a critical role in accelerating that, as well as, unleash new wealth for skilled professionals and entrepreneurs."
Global Trends Call for Laissez-Faire Policies
In the balancing act between stability and hyper-speed of global business, Vietnamese officials must weigh the younger generation's preference for frictionless payments and new business opportunities.
Vietnam could be a real-time case study of technology trends overriding an older crowd's desire for a stable and centrally-planned marketplace. Hanoi's current regulations are aimed towards decentralized systems that are designed to resist it.
Blockchain jobs are growing 6,000% year-over-year. And many skilled Vietnamese can benefit from frictionless payments in which digital funds are sent directly wallet to wallet. For example, a smart-contract programmer in Ho Chi Minh City or Da Nang can easily get paid in bitcoins from an American or European company, creating a high-paying career that may not otherwise exist. Or a crypto mining farm can contribute tax revenues by being allowed to operate.
"The country is undergoing an economic miracle because it embraced free markets," says TomoChain's Long Vuong. "Thus, Hanoi is hard-pressed to continue the momentum. That hopefully includes a Laissez-Faire attitude towards blockchain and cryptos, which are among the fastest-growing sectors anywhere."
There's another key trend: Vietnam is becoming a cashless society. A March 2019 survey by PwC found that 61% of respondents made mobile payments, placing Vietnam fourth below China at 86%, Thailand at 67% and Hong Kong at 64%.
The blockchain ecosystem seems to anticipate a loosening of restrictions.
Liquid, a major Japanese crypto exchange, has an office in Ho Chi Minh. While TomoChain, a high-throughput network, plans to roll out a decentralized exchange called TomoX later this year. The venture also partnered with lifestyle app WisePass to let consumers pay at Starbucks and other retailers.
Companies like these want to capture opportunities that ventures based in Tokyo, Hong Kong, and elsewhere are already working hard at.
Vietnam is closely watched as neighbors look to emulate its economic success. It has an opportunity to seize the promise of blockchain and cryptos.

Disclaimer: Blockmanity is a news portal and does not provide any financial advice. Blockmanity's role is to inform the cryptocurrency and blockchain community about what's going on in this space. Please do your own due diligence before making any investment. Blockmanity won't be responsible for any loss of funds.
Get the latest news on Blockchain only on Blockmanity.com. Subscribe to us on Google news and do follow us on Twitter @Blockmanity
Did you like the news you just read? Please leave a feedback to help us serve you better
---
Trending Now