Biggest Female NFT Launch of the Year 2022
---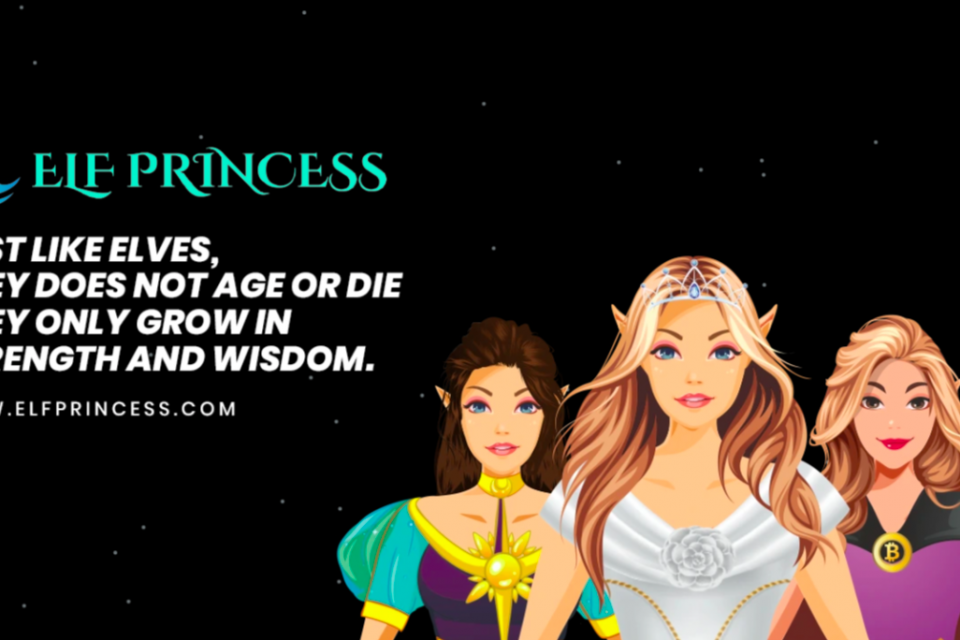 As NFTs become more mainstream, it is becoming more difficult for new NFT collections to distinguish themselves from the competition. Since the inception of metaverse and NFT, we have seen a high craze in people for these two things.
It is to be noted that all the big companies of the world have started to take a route towards NFTs. This past year, everyone from Disney to Ticketmaster to the NBA released non-financial statements. In addition to these major players, NFT collections by artists, developers, and creators of all kinds are thriving and achieving significant success in the marketplace. 
However, for every highly successful NFT collection, there are dozens of others that fail to capture the attention of anyone's interest. For every problem-free NFT drop, there are dozens of others that are plagued by technical difficulties, website crashes, and exploitation by bots and other malicious actors.
Feminism has taken a roar and people are moving towards it. At this juncture launching an NFT entirely for females would be a great initiative and Elf Princess is just that. Elf princess is the Biggest Female NFT Launch of the Year. It has already made a lot of buzz in the market and looking at the trends it seems like it will be one of the biggest hits in this year and for the years to come.
Introduction to Elf Princess
Imagine coming across a clearing in the middle of a dense forest that is home to a variety of extraordinary beings. This is the Elf World. At first glance, they appear to be human, but their physical characteristics are far superior to those of ordinary mortals. It is said that these beings possess magical abilities and are indifferent toward humans and other creatures, often extending assistance to those who are less fortunate than themselves. The Elves are the supernatural creatures who inhabit this world. 
Elf Princesses are the ones in charge of the Elves' affairs. When it comes to beauty, intelligence, and strength, elves outperform humans in almost every category. Elf Princess, on the other hand, outperforms nearly everyone else in nearly every category. Liberty, variety, and individual expression are important to Elf Princesses, and they gravitate toward the more delicate parts of chaos. They respect and safeguard the freedoms of others, as well as their own, and they are frequently admirable in their actions. 
NFT Princess of the Elfs
A total of 10,000 elf princesses have come to defend and rule the Metaverse, and their numbers are increasing. They are kept on the Ethereum blockchain as ERC-721 tokens and are hosted on Amazon Web Services. 
Each Elf Princess is a one-of-a-kind work of art created by award-winning artist Tamanna Jain, who is internationally acclaimed for her work. 
When you defeat these Elf princesses, you will receive Elf tokens, which may be exchanged for 3D representations of each Elf Princess. 
All of these 3D models of Elf Princesses will serve as avatars in the metaverse's stores, video games, and other gathering places. 
Elf Princess, a clothing company, will launch the world's first garment line that will be available in both the real world and the metaverse on November 1. 
All apparel collections launched under this brand will be limited edition in order to maintain the brand's exclusivity and differentiation. 
Elf Princess launching a video game. 
Elf Princess is launching a strategy game that includes a turn-based component, according to the company. Game of Turn-Based Strategy (TBS – Turn-Based Strategy). 
This game will be available on all mobile platforms, including iOS and Android. 
Holders of NFT will be able to hire their Princess Avatar and will also be granted additional benefits in the game, according to the official website. 
Elf Energy is a type of renewable energy.
Elf Princess is launching a new energy drink called Elf Energy, which will be available in stores soon. Elf Energy is a women's energy drink. It contains caffeine and vitamins. Elf Energy will include flavours and nutritional attributes that are tailored specifically to women. 
It will be one of the more helpful energy drinks for females on the market. 
Elf-Beer 
Elf Princess is launching its own beer, dubbed Elf Beer, in the near future. Elf beer will be marketed as a high-end female beverage. 
Ownership of an Elf Princess has numerous advantages
Access to your 4k x 4k file on an exclusive basis. 

You are the exclusive owner of the commercial rights to your Elf princess. 

Airdrops and artdrops from NFT in the future. 

Obtaining admission to the Elf Princess Private Community. 

Access to Private Sale / Pre-Sale opportunities in Partner Projects. 

3D Models of Your Elf Princess are available. 

Priority access to Limited Edition clothing and accessories. 

Invitations to private parties are sent to special guests. 

The right to vote through the DAO.
To know more about ElfPrincess visit www.elfprincess.com
Twitter: https://twitter.com/ElfprincessNFT
Discord: https://discord.gg/EJBcGzKWJu
Opensea: https://opensea.io/collection/elf-princess-club
Discuss this news on our Telegram Community. Subscribe to us on Google news and do follow us on Twitter @Blockmanity
Did you like the news you just read? Please leave a feedback to help us serve you better
Disclaimer: Blockmanity is a news portal and does not provide any financial advice. Blockmanity's role is to inform the cryptocurrency and blockchain community about what's going on in this space. Please do your own due diligence before making any investment. Blockmanity won't be responsible for any loss of funds.
---
Trending Now