Crypto in Sports: Accelerated Growth of Web3 post Covid
Posted On November 3, 2022
---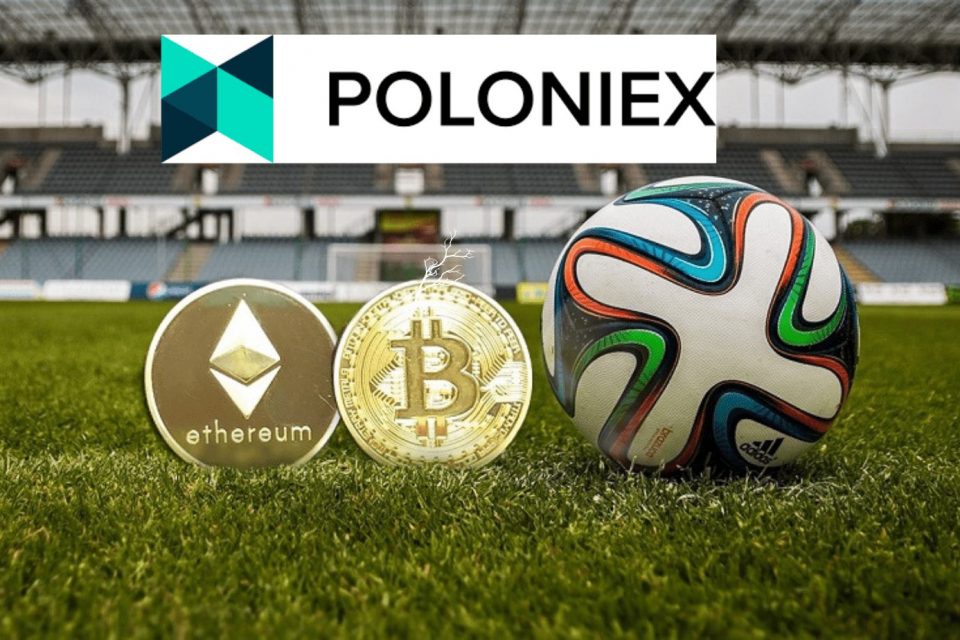 The COVID-19 pandemic has moulded the world, ranging from our daily habits to work models. Digitisation is growing at unseen rates, industries that were far from digital transformations are now catching up. Even the sports industry is leaving no stone unturned to digitise several aspects.
During the pandemic, major sporting events and matches at the national, regional, or international level had to suffer due to lack of audiences, causing a dent in their revenue flow. This has made organizers, team owners and sponsors wary of the situation and they've started exploring and implementing the Web3 utility in their systems. New avenues of income are shaping up in the form of non-fungible tokens (NFTs). Sports business owners can get a raise in capital without forfeiting equity
What is Web3?
Web3 is the next generation of the World Wide Web that incorporates a mix of ideas, such as decentralization, blockchain technologies, and tokenomics. If Meta (formerly Facebook) is one of the "products" in Web2, which solely controls and owns the accounts, data, and contents of nearly 3 billion users around the world, then Web3 is to change the current landscape to allow users truly own their data and contents without a single centralised organization.
In other words, even if Meta is down (just saying), users can still own a copy of their content.
Which sports leagues are into Web3?
There are a lot of them. Since 2019, several major sporting leagues globally have sought fit to jump onto the Web3 roller coaster. As for the football industry, a few football clubs in the Premier League and Ligue 1, including Manchester City, Arsenal, and Paris St. Germain, three of which have launched their respective fan tokens: $CITY, $AFC, and $PSG, on Socios.com, the fan engagement platform, to interact with fans anytime and anywhere.
For the basketball industries, NBA partnered with Dapper Labs, the creator of the CryptoKitties NFTs, to launch a basketball-themed NFT, named NBA Top Shot, to allow fans to buy, sell and collect the highlights and the historical moment of the match, which becomes one of the most popular collectible crypto projects according to NFT now.
This year, NHL also joined the crypto craze to announce a partnership with Sweet, the NFT marketplace, to offer current and historical video moments to its fans. From the above examples, you see there is a trend for different sports to interact with fans through gamification or tokenization.
What are fan tokens?
Fan tokens are different from NFTs, which are collectible to give collectors exclusive ownership of the digital asset, and they are a form of cryptocurrency to allow holders access to a variety of fan-related membership perks, including voting on club decisions (e.g. the designs of the merchandises, team bus, team dressing room, and even the captain's armband, etc.).
The fan tokens also offer holders "learn-to-earn" opportunities so that they will be rewarded after participating in quizzes. If they accumulate a certain amount of rewards/ tokens, they will be given a once-in-a-lifetime experience to watch any upcoming matches at the best seats.
Although fan tokens are mainly seen in the football industry, there are some exceptions, like $DAVIS (For the Davis Cup) and $UFC (For the Ultimate Fighting Championship), which also allow users to enjoy similar benefits like those of a club member under the traditional membership, but the main difference is that fan tokens are digital assets that never expire.
It depends! As for the aforementioned fan tokens ($CITY, $AFC, and $PSG), they were all minted on Chiliz, which is a blockchain provider that is different from others since it mainly focuses on sports and entertainment entities.
Through the fan reward and interaction platform, Socios.com, sports teams can interact with fans easier and monetize their audiences through their corresponding native tokens.
What can fan tokens do for holders?
Many. But, most of the fan tokens on Socios.com, including $CITY, $AFC, and $PSG, will enjoy the following privileges:
⦁ Win VIP rewards
⦁ Get in the driving seat and make the right decisions
⦁ Turn your dreams into reality with fantastic rewards
⦁ Join a new era of super fans
Most importantly, fans have the final say in the team's decisions. Having said that, they own a share of the influence of their favorite teams.
In the past, some of the above football clubs allowed fan token holders to make decisions on the slogan of the captain's armband, the defensive play of the season, and the match day message to be written in the team's locker room and beyond.
How can we purchase fan tokens?
Two ways! You can directly purchase the aforesaid fan tokens on Socios.com, however, you need to first buy the in-app currency, called Chiliz ($CHZ), with a debit or credit card, so that you can exchange it for any fan tokens on the platform later.
Another alternative is that you can purchase different fan tokens on top crypto exchanges, like Poloniex, where you can buy and trade them on the spot market with their listed cryptocurrencies.
How can we contribute to Web3?
The interesting thing about the crypto world is that it's a space for everyone due to the Distributed ledger technology (DLT). As long as you own a fan token, you will be one of the contributors to creating the Web3 ecosystem.
Fan tokens were mainly minted to enable token holders to influence and engage with their favorite sports teams. But the most powerful part is that the utility tokens allow token holders to make collective decisions and set out the best practices, or governance, for the clubs.
Therefore, the ideology and meaning behind are bigger than the values, even if the fan tokens usually perform well if the clubs are popular and with a lot of star players and perspectives, like Manchester City, Arsenal, and Paris St. Germain.
To celebrate the football season and the World Cup 2022, Poloniex has launched a series of marketing campaigns, named Poloniex World Cup Carnival, to allow football fans and token holders to split a prize pool of up to $100,000 through quizzes and other interactive games to foster the development of Web3 with a group of tech-savvy holders and builders to witness the birth of a new World Wide Web.
With more than eight years of history, Poloniex has been one of the contributors in the crypto space to create Web3.
About Poloniex
Founded in January 2014, Poloniex is a global cryptocurrency exchange that supports spot and futures trading as well as leveraged tokens. With a world-class trading platform, Poloniex received funding from H.E. Justin Sun, Founder of TRON, in 2019 to widen its international customer base. Poloniex now provides services in over 100 regions and countries in various languages. In 2022, Poloniex launched its new trading system with higher speed, stability, and usability.
Joining hands with TRON, which was designated as the national blockchain for the Commonwealth of Dominica with TRX, BTT, JST, NFT, USDD, USDT, and TUSD granted statutory status in the country, Poloniex will continuously connect users to the power of cryptocurrency.
Discuss this news on our Telegram Community. Subscribe to us on Google news and do follow us on Twitter @Blockmanity
Did you like the news you just read? Please leave a feedback to help us serve you better
Disclaimer: Blockmanity is a news portal and does not provide any financial advice. Blockmanity's role is to inform the cryptocurrency and blockchain community about what's going on in this space. Please do your own due diligence before making any investment. Blockmanity won't be responsible for any loss of funds.
---
Trending Now