Exchange Bitcoin to Bitcoin Cash
Posted On November 18, 2019
---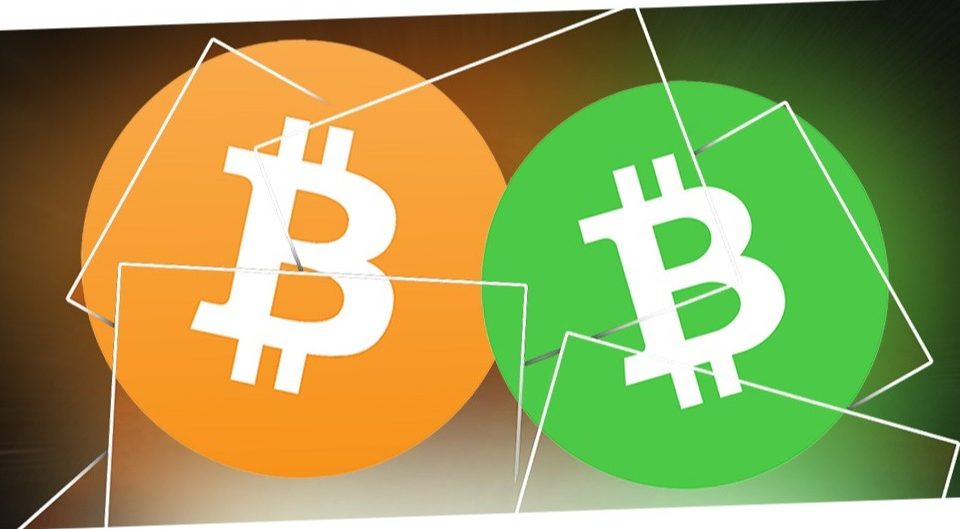 What is Bitcoin Cash?
Bitcoin Cash (BCH) is a cryptocurrency created in August 2017 from a hard fork of Bitcoin (BTC). Bitcoin Cash originally split from the BTC blockchain and formed a separate chain with new rules. The main reason for the hard fork was due to a disagreement among Bitcoin developers regarding Bitcoin's block size.
Rising fees on Bitcoin's blockchain created concerns that the leading cryptocurrency would be unable to scale. Currently, Bitcoin still only has a 1 megabyte limit on its block size. As a result of the hard fork, Bitcoin Cash currently boasts a block size of 8 megabytes. It also does away with Segregated Witness (SegWit), a protocol which sought to allow Bitcoin to more efficiently store data in its 1Mb blocks.
Ultimately, the split between Bitcoin Cash and Bitcoin can be attributed to differing philosophies. For the Bitcoin Cash community, Bitcoin was intended to be used as "digital cash." For Bitcoin Core and much of the Bitcoin-supporting community, Bitcoin was intended to be a "store of value." These clashing philosophies could not be reconciled on-chain and resulted in a split.
Bitcoin Cash is thus a faster version of Bitcoin intended for micro-transactions. Due to its larger block size, however, its nodes take up more space. Bitcoin Cash also boasts replay protections to prevent repeated micro-transactions from clogging the network.
If you believe Bitcoin should be like "cash," then you are more in line with the Bitcoin Cash's philosophy and ought to consider investing.
Who Created Bitcoin Cash?
Being a decentralized network, Bitcoin Cash has multiple 'creators.' Technically, the miner who mined the Bitcoin Cash's first block after the hard fork was BTC.TOP. However, it was Bitcoin ABC who was responsible for the code.
One of the most vocal supporters of BCH has been Jihan Wu, the co-founder of Bitmain, which is the largest provider of BTC mining equipment in the world. Bitcoin ABC is still responsible for providing updates to the Bitcoin Cash network and functions as the 'code custodian' of the BCH blockchain.
How do you exchange BTC to BCH?
Being the first popular Bitcoin hard fork, BCH is available on almost all major cryptocurrency exchanges. Therefore, exchanging BTC to BCH is very easy. Just keep in mind that BTC and BCH each have different addresses, so do not confuse the two.
Most leading cryptocurrencies can easily be exchanged for BCH with the help of Rubix Swap, which makes the entire process especially easy.
Using Rubix Swap
Swapping your cryptocurrencies for BCH is easy using Rubix Swap. Instead of moving funds to an external Bitcoin Exchange, Rubix Swap converts your existing cryptocurrency assets to BCH right in your Rubix Wallet. You can also use Rubix Swap to trade fiat currency for BCH as well.
If you are looking to do Bitcoin trading for Bitcoin Cash, Rubix Swap settles the books for you.
Rubix allows you to pay for products, send money, and make bets with friends—all while knowing your funds are safe. Keep your Bitcoin Cash secure with Rubix.
What is Bitcoin?
Bitcoin is a peer-to-peer distributed ledger network which can transact value without the need for intermediaries. The first cryptocurrency, it is credited with being the original implementation of blockchain technology. It was first released as open-source software in 2009 and is currently the leading cryptocurrency by market capitalization.
Bitcoin transactions are validated on the network through miners. Called the proof-of-work (PoW) consensus model, miners earn BTC every time they confirm a transaction. Generally, three confirmations are expected to ensure every transaction is valid. Every fraction of a Bitcoin must be registered to an address which corresponds to a private key. A loss of your private key means loss of ownership.
Every Bitcoin transaction is stored on a public ledger which can easily be checked. Every network node stores a copy of the Bitcoin public ledger dispersed around the world. Inherently decentralized, this ensures that Bitcoin will never 'shut down' or go offline.
Currently, every block mined adds 12.5 BTC to the supply. Bitcoin's protocol means that the emission rate of BTC produced will be cut by half every four years until the entire supply is mined. The maximum circulating supply of Bitcoin is 21 million, which will be reached sometime by 2140. The smallest denomination of BTC on the network is 0.000001 BTC, commonly called one 'Satoshi.'
Being the largest cryptocurrency, Bitcoin has been subject to many hard forks like Bitcoin Cash, which is an alternative Bitcoin-like currency split from the original Bitcoin blockchain. There have been various debates over the direction of Bitcoin, but currently, the development-side is being handled by Bitcoin Core.
Current circulating supply for BTC stands at around 17.7M at the time of writing, out of a total supply of 21M.
Who Created Bitcoin?
One incredible aspect of Bitcoin is that its creator is still unknown. Known by his (or her?) pseudonym 'Satoshi Nakamoto,' their whitepaper Bitcoin: A Peer-to-Peer Electronic Cash System was released in October of 2008. Nakamoto is credited as the 'inventor' of both Bitcoin and blockchain technology.
Nakamoto is estimated to have mined around 1M BTC. Currently, the network alert key has been passed on to Gavin Andersen who is currently the lead developer at the Bitcoin Foundation.
Because of Nakamoto's anonymity, there has been much controversy over his whereabouts and identity. Although many claimed to be Nakamoto, none have been able to demonstrate access to Nakamoto's BTC wallet.
How do I Exchange Bitcoin?
Bitcoin is the leading cryptocurrency by trading volume, and every single exchange supports Bitcoin trading. Your average bitcoin exchange generally has various trading pairs against BTC along with ways to purchase BTC with fiat.
A Bitcoin trade can also easily be made through the Rubix Swap wallet, where most leading cryptocurrencies can immediately be converted to BTC.
Disclaimer: Blockmanity is a news portal and does not provide any financial advice. Blockmanity's role is to inform the cryptocurrency and blockchain community about what's going on in this space. Please do your own due diligence before making any investment. Blockmanity won't be responsible for any loss of funds.
Get the latest news on Blockchain only on Blockmanity.com. Subscribe to us on Google news and do follow us on Twitter @Blockmanity
Did you like the news you just read? Please leave a feedback to help us serve you better
---
Trending Now