The Secret Relationship Between Adult Content Industry and Crypto!
---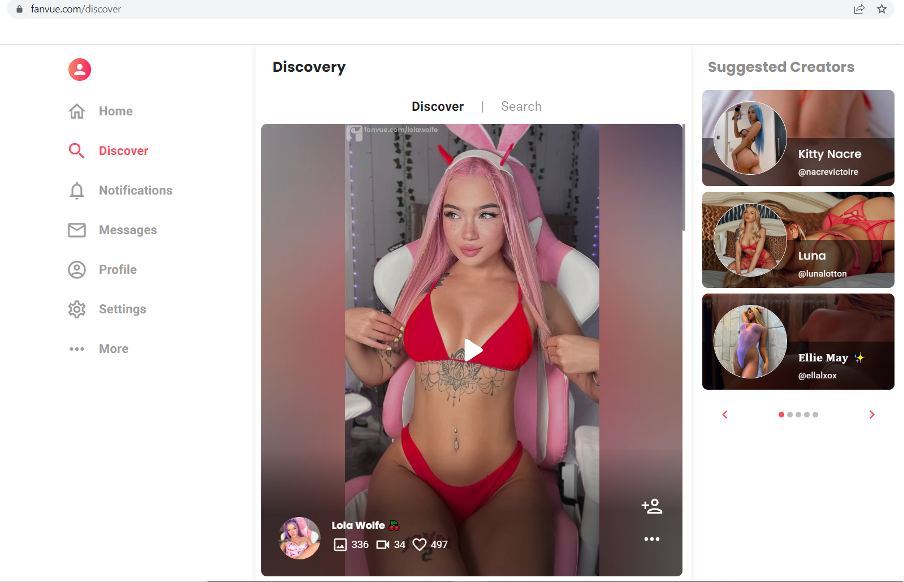 The world of internet is a strange and exciting place! For this article's research, I wanted to explore the hidden and unspoken world of internet sex, the adult industry, and how much a person can earn online! I assumed that making money online in the adult industries looked easy but must have its hoops and difficulties to jump through!
However, I was shocked to discover that people working in these industries have found loopholes and ways to protect them from serious subscription charges, save taxes and take home much higher than other creators who are unaware of the secrets!
I share it in the end, so sit tight and join me as I reveal the mystery of the adult content industry!
People have an immediate, often almost intuitive reaction when they hear the words "Sugar Daddy." Most of it is varying degrees of disgust or repulsion. "Ew, you sleep with old men?" then there are moments of concern, "Oh my goodness, does he pay you for sex?" and finally curiosity, "How does that work?"
I was fascinated by the "Sugar Daddy" site during my research.
Sugar Daddy is a website in the United States that specializes in affluent older men looking for young girls.
Sugar Daddy/ Mommy usually refers to a successful or wealthy person with a hefty bank balance who is financially rich enough and is slightly older to become a Sugar Daddy or Sugar Mommy!
People can locate "Sugar Baby" by using the Sugar Daddy website. For a nominal charge known as subscription fees, a love connection, a long-term date, or both can be sustained.
Unlike the sex market, this 'arrangement relationship' between a sugar daddy and a sugar baby is vast; short-term dating, paid boyfriend and girlfriend, vacation escort, one-night stand, or long-term sexual relationship.
I joined the Sugar Daddy website "undercover" and set up an account with fake details with the idea of exploring what happens under the shadows. I was surprised to see the extent of information and filters you can set up to find exactly what you are looking for! Advanced search is possible for sexual preferences, living habits, body type, age, and appearance, lifestyle choices; the list is endless!
In fact, a 32 years old, recently widowed New Yorker with a net worth of $5 million and an annual income of about $250,000 messaged me. After the initial primary exchange and sharing my fake photos, he offered to support me with $500 a week and meet at least once a month. "I'm not looking for a purely sexual relationship," he explained. "I want us to really get to know each other."
Yup! That's what's happening on these sites! People are logging in to find relationships, not just sexual but love relations too!
Similarly, another site called 'Seeking Arrangement' is a dating site for sugar daddies and babies!
Recently, the popularity of Seeking has skyrocketed. They had around 20 million members a few months ago. Now? They have crossed 40 million!
While it's true that Seeking Arrangement's prime objective was to match successful and attractive singles, the company now defines its current mission as "exploring what drives us and how we can live our best lives with someone by our side."
It's not particularly difficult to register on Seeking. You begin by stating your gender and whether you like to meet men or women (or both). After that, the site will ask you a few additional questions to help it fine-tune its matching algorithms (ideally resulting in more successful matching). That's pretty much everything you need to register after some more personal information!
You must wait for Seeking to verify your account after finishing the signup process. The average turnaround time for this process is 1-2 business days. After that, you get access to all free features. After registering and getting verified, you may begin exploring.
You won't be able to contact other Seeking members for free, though! You need to pay a subscription cost to get access to messaging services!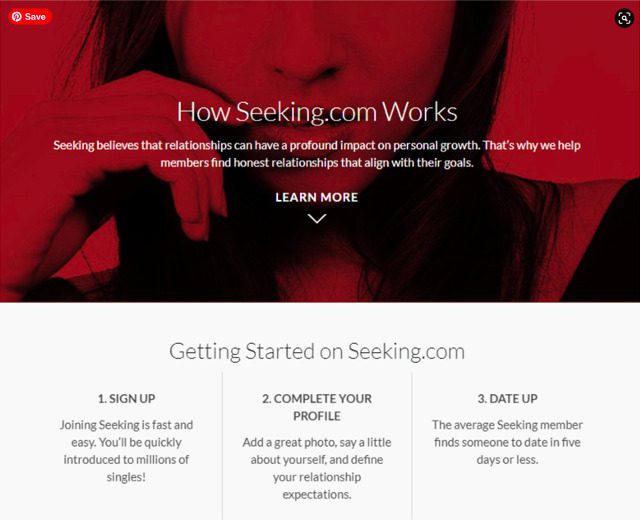 However, you will need to pay $50 for a background check to truly become a verified member. You don't need to prove your salary for this, at least. Getting verified is an excellent method to establish your credibility immediately, particularly if you're a man (particularly an older man).
For an average person, the current premium membership packages are undoubtedly expensive:
1 month premium  = $90/month
3 months premium = $80/month
6 months premium = $70/month
As you can see, paying for more months upfront will result in a lower monthly charge, which is typical for dating websites (and a lot of subscriptions in general).
Many other dating apps today aim to attract you to use their service and have you daydreaming about all the attractive and wealthy people you might one day meet. As a result, users will be more inclined to go for their wallets to acquire full website access.
"I'm Sugar Baby-ing My Way Through University"
Later, I spoke to  Joy, a sugar baby, about one of the most infamous industries in the world. Joy is a student from Brooklyn who is 21 years old and completing a degree in education; she is quick-witted, humorous, and charming. She's outgoing and ambitious and wants to pursue a Masters of Education concentrating on regional Indigenous education.
She is also an unapologetic Sugar Baby!
Joy stumbled upon sugar-babying while struggling to make ends meet for her tuition and university fees. She was doing two or three jobs to make things work when she learned about this industry and thought, 'might as well try it out!'
And, of course, there is sex! When asking someone about "Sugar Babying', sex obviously has to be discussed! It is both the most and least obvious aspect of the whole idea.
Is it sexual? Kinky? Gross?
"If I'm dating them, then I'm obviously comfortable being intimate with them and enjoying sex," she says.
"From cross-country travels to expensive gifts and shopping or a week away in Europe, it's all paid for and part of the package!" she says, pointing at herself!
Joy also revealed that sugar baby allowances range from $1,000 to $5,000. Yes, the gap is enormous, and very few ladies actually get five thousand dollars a month. The average sugar baby allowance is $2,000-$2,500. From this amount, they have to pay monthly subscription charges to the platform they use and also spend on taxes.
In cases where the amount of sugar baby allowance exceeds $28,000 per year, there's a big chance that you will have to pay taxes. For example, an allowance of $25,000 will reduce your lifetime exemption from the estate tax; you'll need to pay 18-40% gift tax.
However, they have found a way to save on hidden costs and charges and lower the commissions they have to pay to the platforms!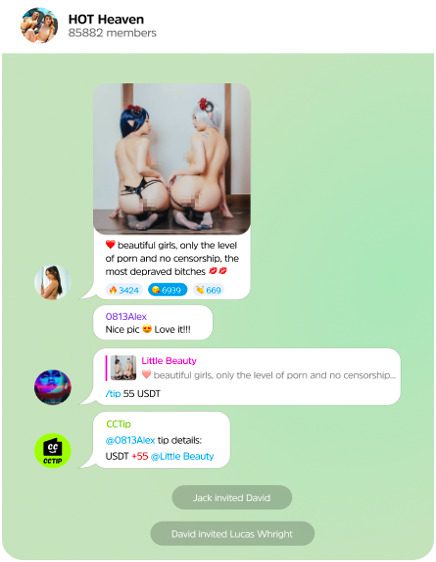 How To Send Money Discreetly? Use Cryptocurrencies!
Why not use cryptocurrency to send a Sugar Baby a monthly allowance? It has several benefits over traditional payments, and the majority of wealthy sugar daddies prefer to have some Bitcoin and Ethereum.
Here are some benefits of sending and receiving cryptocurrency payments for SDs and SBs:
Incredibly fast processing
Negligible transaction costs
No way to trace the sender or receiver
Serves international Sugar babies and Sugar Daddies!
Highest level of security
Check out the table below for a brief analysis of how and what different modes of payments can be used. Now we are not saying that you shouldn't pay your taxes. Still, once you read the table, you will figure out ways on how you can avoid unnecessary costs!:D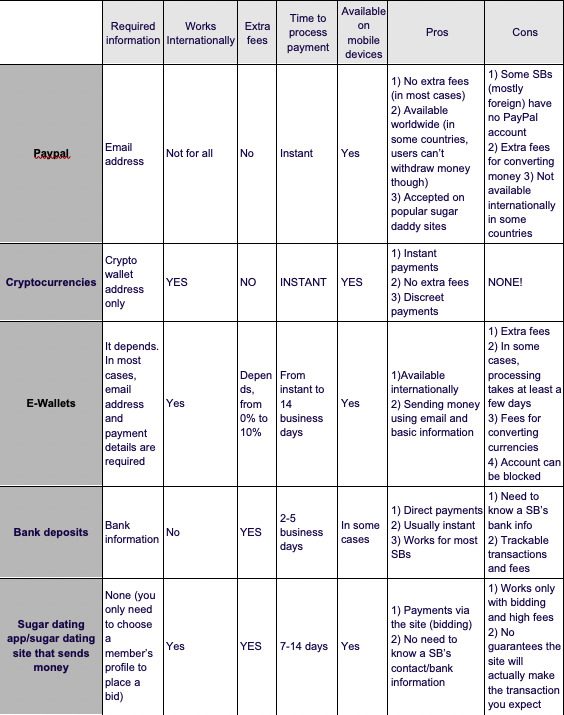 Crypto And Porn?
On the new adult content app PornRocket, users can pay using cryptocurrency, and there are no fees for artists!
PornRocket's decentralized network is the first of its type, integrating services like PornHub and OnlyFans onto a secure blockchain, free from the typical problems surrounding traditional online adult entertainment sites. Some of the most well-known adult performers in the world have already joined.
Users can watch the hottest pornographic content without using FIAT currency by paying with the platform's native currency, $PORNROCKET, which offers complete anonymity. PornRocket creators may post and monetize unlimited NSFW content.
However, many platforms in this niche charge commission fees on all the content posted on their sites:


"Many cryptocurrency systems were created with sex in mind," says Ameen Soleimani, founder SpankChain, which aims to be the go-to platform for purchasing anything from sex swings to explicit DVDs.
A wallet called Bits and Chains gives sex workers more control over their Bitcoin. LiveStars, a sexual streaming service and social network was introduced on Ethereum.
The NFT revolution also helped individual makers; they sold "thirst traps" and nudes for hundreds, sometimes even thousands, of dollars.
Then there are the market titans, like Pornhub, which in 2020 switched to just accepting bitcoin purchases. Pornhub is one of the most popular websites on the internet overall. This resulted from pressure from conventional payment methods like Visa and PayPal providers. But all of this with a cost to the creators!
The catch, however, is that many online platforms take a 20 to 40 percent share, giving them complete ownership over their assets.
Crypto as a way of tips and payments for adult content creators!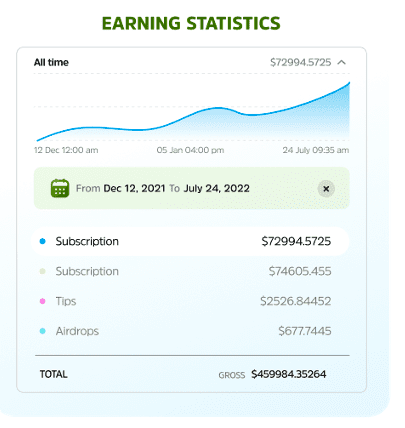 Cryptocurrency is a potent tool for online entrepreneurs, people who go at it alone to establish their brands and enterprises separate from more established institutions like Cum Rockets or Fansly. There are more independent creators than ever in the world of porn, which is seeing the same growth and competition as other online content.
From creating their own private channels on Telegram; to using tip bots and subscription tools for their payments by fans, it's safe to say that adult content creators are now ready to explore and push the boundaries of the conventional adult content platforms! Telegram provides them total control of finances, helps in scheduling hassle-free events via bots, and keeps their community engaged and entertained! They realize that they have their loyal fan following who will happily tip them or subscribe for their videos and content on private groups on Telegram, the same content they have been posting on the sites, at the cost of subscription and commissions! Especially when they can use crypto, which is safe, anonymous, and safer!
Discuss this news on our Telegram Community. Subscribe to us on Google news and do follow us on Twitter @Blockmanity
Did you like the news you just read? Please leave a feedback to help us serve you better
Disclaimer: Blockmanity is a news portal and does not provide any financial advice. Blockmanity's role is to inform the cryptocurrency and blockchain community about what's going on in this space. Please do your own due diligence before making any investment. Blockmanity won't be responsible for any loss of funds.
---
Trending Now