New Cryptos that Emerged in 2021
Posted On November 26, 2021
---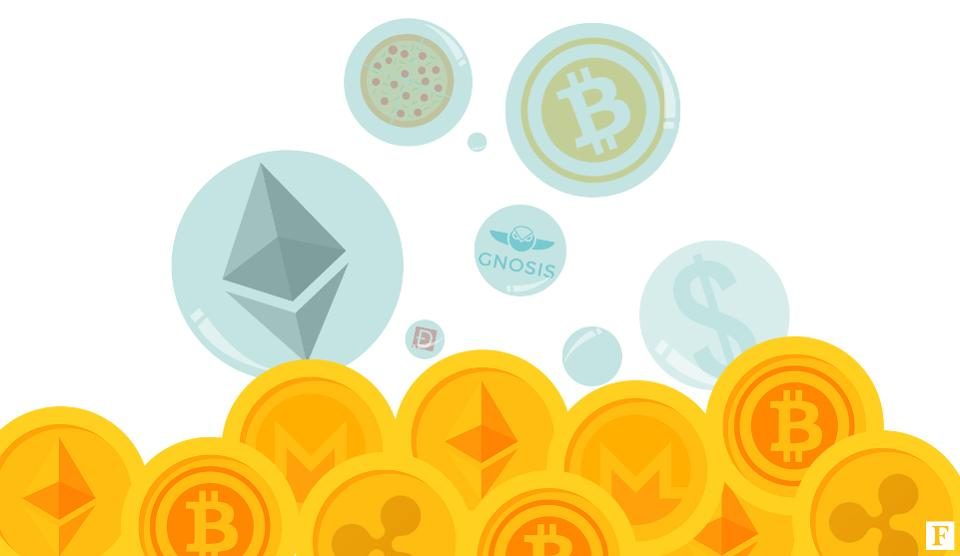 2021 has been a great year for cryptocurrencies. According to CoinGecko, the total market cap of all cryptocurrencies jumped to more than $3 trillion for the first time this year. Other assets like stocks and commodities also did well. In this article, we will look at the reason why cryptocurrencies did well in 2021. We will then identify some of the top new cryptos that emerged in 2021.
Why cryptocurrencies jumped in 2021
There are several reasons why cryptocurrencies like Ethereum and Bitcoin did well in 2021. First, what happened in 2021 was a continuation of what happened in the previous year.
Indeed, most cryptocurrencies started a bull run in 2020 after the Federal Reserve and other central banks started an easing policy. This cycle continued this year, with the Federal Reserve boosting its balance sheet by more than $3 trillion. Historically, risky assets like cryptocurrencies tend to do well when interest rates are low.
Second, they rose as it became more clear that institutions were starting to get more interested in the industry. Companies like MicroStrategy announced that they had bought Bitcoin worth billions. At the same time, other firms that announced purchases of Bitcoin were Tesla, Square, and MassMutual. These purchases pushed many investors to start believing in the industry.
At the same time, venture capital funds flowed to cryptocurrencies this year. Some of the companies that received funds were ConsenSys, FTX, Gemini, Solana, and The Sandbox.
Other reasons why cryptocurrencies did well were the growth of emerging industries like gaming, non-fungible tokens (NFT), and metaverse. So, let us look at some of the top currencies that emerged in 2021.
Shiba Inu
Dogecoin is a meme coin that was started in 2014 as a joke. The currency stayed on the sidelines for years until 2021 when Elon Musk started to promote it. Its popularity pushed its market cap to more than $50 billion. It even became one of the top ten biggest cryptocurrencies in the world.
Shiba Inu is a meme coin that was started in May 2021. Its goal was to become a Dogecoin-killer. Shortly after being launched, its price jumped to $0.000039. It then declined to an all-time low of $0.000005 in July as interest in meme coins and cryptocurrencies fell.
The price then jumped to an all-time high of $0.000088, pushing its market cap to more than $30 billion. Fundamentally, there are questions about the value that Shiba Inu brings. Still, there is a likelihood that its price will bounce back as retail traders pile in. Therefore, if you want to buy Shiba Inu Coin, we recommend that you allocate a small portion of your portfolio.
Solana
Solana is a blockchain project that became popular in 2021. It is a proof-of-stake network that simply enables developers to build decentralized applications like those in decentralized finance (DeFi) and non-fungible tokens (NFT).
Solana's goal is to become a successful Ethereum-killer. It is relatively cleaner than Ethereum, which requires mining for new ETH to be produced. Also, it is a faster blockchain network than Ethereum. It handles more than 2,000 transactions per second while Ethereum can only handle less than 20.
Today, Solana has been successful. The developers have raised more than $314 million from investors and the number of projects in its network has risen sharply. The total market cap of its token has jumped to more than $63 billion.
Decentraland
Three themes that defined 2021 were non-fungible tokens (NFT), metaverse, and gaming. NFTs allow people to sell digital items like art. Metaverse is an industry that allows people to build and interact with other people in a digital universe. Gaming is a concept that allows people to play games in a decentralized manner.
Decentraland is a blockchain project that is at the intersection of these three industries. It enables people to create their digital universe and then do commerce in it using NFTs. MANA is the native coin in this digital universe. Its price has risen by more than 1,000% in the past few months, bringing its total value to more than $9 billion.
Kadena
Kadena is a project that is similar to Avalanche, Ethereum, and Solana. It was developed by former employees at JP Morgan who helped to build the JPM Coin. The main difference between Kadena and the other projects is its speed.
While Solana can handle about 2,000 transactions per second, Kadena can handle more than 480,000. These are blazingly fast speeds since Mastercard handles about 5,000 transactions per second. Subsequently, more developers have been moving to the network while its total market cap has jumped to more than $2.65 billion.
Summary
Many cryptocurrencies came out or became popular in 2021. In this article, we have looked at some of the top coins that you need to know and what they do.
Disclaimer: Blockmanity is a news portal and does not provide any financial advice. Blockmanity's role is to inform the cryptocurrency and blockchain community about what's going on in this space. Please do your own due diligence before making any investment. Blockmanity won't be responsible for any loss of funds.
Get the latest news on Blockchain only on Blockmanity.com. Subscribe to us on Google news and do follow us on Twitter @Blockmanity
Did you like the news you just read? Please leave a feedback to help us serve you better
---
Trending Now