Privacy Data Storage Protocol Verida is Building Web3 Developer's Toolkit
Posted On November 27, 2021
---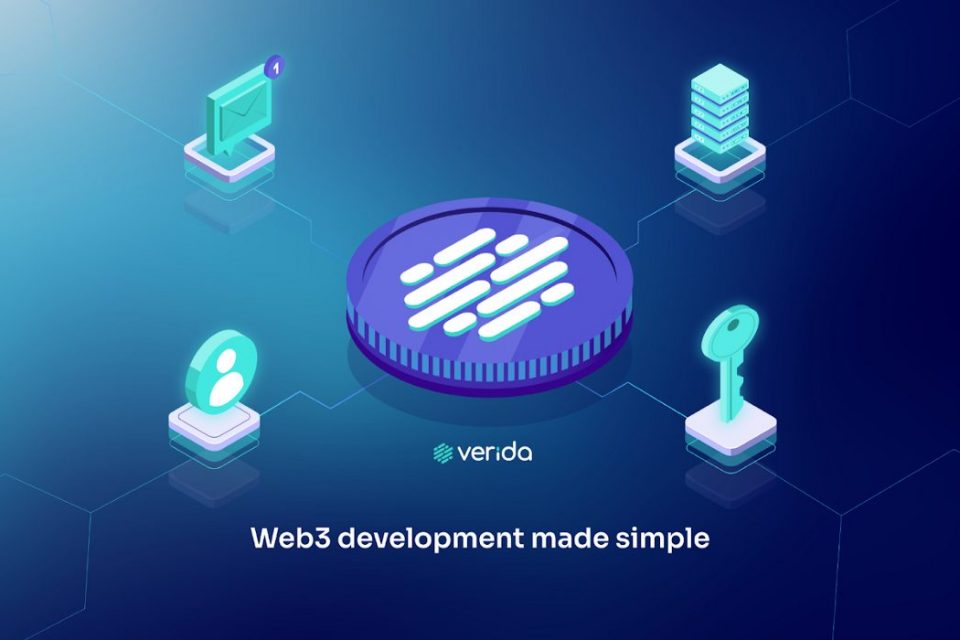 The shift to Web3, without a doubt, is the most significant paradigm shift in the history of the Internet since the debut of Web 2. Users now have the option of creating a Web3 application that allows them to control their data, passwords, and even execute blockchain transactions on Verida Protocol.
In today's information-rich globe, two important ideas – privacy and identity protection have been widely misused and breached by big technology firms. Facebook, for example, has a long history of invading users' privacy and personal information. Several companies have been accused of providing customers' personal information to big data researchers without permission. In May 2019, Facebook was fined $5 billion for egregious breaches of user privacy and data.
We have been moving from web2 to web3 since the inception of blockchain technology, with new firms adopting blockchain technology to construct user data and identity protection into a decentralized architecture. Verida is a research project that aims to decentralize user privacy management and establish decentralized identities. The project is now focusing on the Web3 Builder toolkit. Currently, the Verida Protocol alpha release is now live for Web3 developers. It includes Single Sign-On (SSO) SDK, Storage Node and Verida Vault that intends to create a seamless experience for developers.
What is Web3?
The term "Web3" may be used to describe a decentralized version of the Internet. Rather than a few intermediaries determining how your online interactions and daily online life should work, Web3-based technology would liberate your data from corporate databases while also operating without centralization via the incentive structure built into blockchains.
With a slew of new features, Web3 changes the internet as we know it. Web3 is Verifiable, trustless, self-governing, permissionless, distributed, and resilient; it's also Stateful, and it includes native built-in payments.
The objective is to provide users with complete control over their data, passwords, and all personal information so that they may use it as they choose. By making the internet more secure, efficient, equitable, and accessible through Web3 apps, everyone who participates will benefit.
Verida was founded to solve the issues of privacy and identity protection that come with Web 2.0 platforms. The protocol allows consumers to link data from both centralized and decentralized apps with the blockchain, giving them complete control over how their information is utilized.
Verida aims to help speed the adoption of web3 by providing a builder's toolkit for web3 developers to rapidly create decentralized data and privacy projects. The objective is to make it straightforward for anybody with prior blockchain expertise to create on the Verida Protocol.
Comprehensive Ecosystem for Building Privacy-Focused Dapps
Verida Protocol's Alpha release has introduced various features including Verida Client SDK, Verida Vault, Storage Node and Single Sign-On SDK. The protocol aims to empower users to manage private data and encourage developers to build privacy-focused decentralized applications. With the introduction of Client SDK, Verida Protocol will bring in unmatched data portability wherein applications built by Verida can be synchronized with all the other applications that the user operations.
Another interesting product extension is its mobile application which is known as Verida Vault. This application provides a private key management mechanism and intuitive user experience to navigate across the Verida Network. Through this, users can seamlessly synchronize their personal data across various applications securely. Users can plugin the Verida Vault into the website by a Single Sign-on SDK in the app with a QR code authentication. The project is striving towards bringing in a greater sense of privacy by allowing users to share messages and profiles to third parties privately and securely.
Conclusion
Verida wants to bring in a seamless web3 developer onboarding process by providing all of the required tools and resources for developers to build self-sovereign decentralized apps that safeguard user privacy and data with the introduction of web3 and blockchain technology.
Disclaimer: Blockmanity is a news portal and does not provide any financial advice. Blockmanity's role is to inform the cryptocurrency and blockchain community about what's going on in this space. Please do your own due diligence before making any investment. Blockmanity won't be responsible for any loss of funds.
Get the latest news on Blockchain only on Blockmanity.com. Subscribe to us on Google news and do follow us on Twitter @Blockmanity
Did you like the news you just read? Please leave a feedback to help us serve you better
---
Trending Now