List of Top Bitcoin Scams happening in 2019 (as of August 2019) and how to protect yourself
Posted On August 17, 2019
---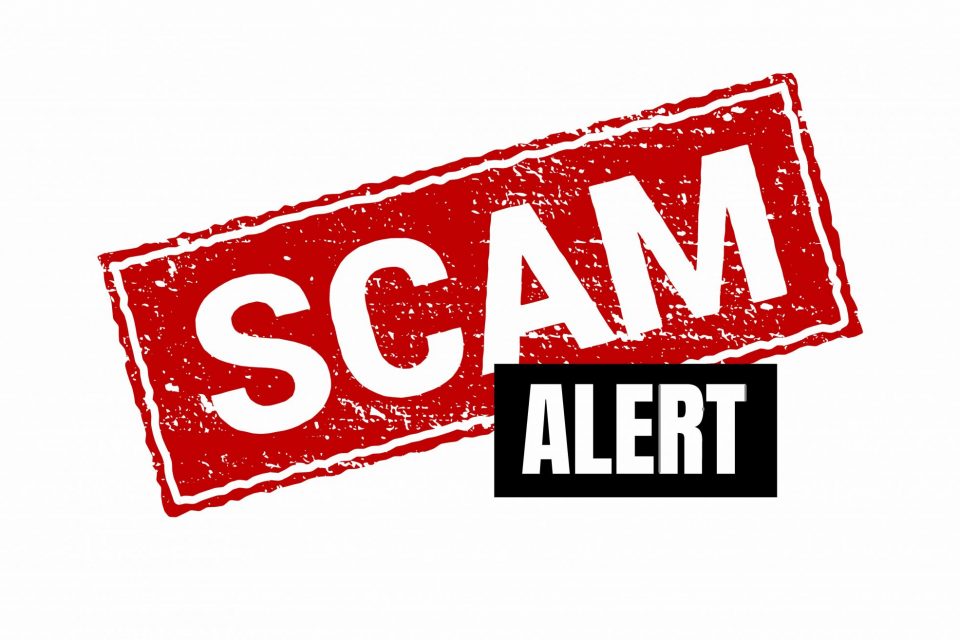 Bitcoin and other cryptocurrency scams are really common. Due to their untracablity nature, and lack of proper regulations scammers find it very easy to scam unsuspecting individuals.
Anyone can fall victim to a scam. A well-designed scam doesn't look like a scam until you end up losing your hard-earned money. This guide is designed to educate you in regards to the current scams taking place so that you can safeguard yourself from potential scams that are occurring in the market.
I will be on the lookout for more scams and keep updating this document regularly.
Anatomy of a Scam
Oxford dictionary defines "Scam" as a dishonest scheme; a fraud. A scheme/idea that appears too good to be true can be a potential scam. As the market matures so have the scammers. Instead of making quick and obvious scams, scammers have started creating sophisticated techniques to extract money from people.
These scams look legit to anyone new in the industry. And a well-designed scam can even fool a veteran.
Top Scams Currently Happening in 2019
Trading Signal Scam
Hardware Wallet Giveaway
Start your exchange/wallet
IEO scam
Fake QR Code generator
Fake Hedge Fund
1) Trading Signal Scam
What Is It – In trading signal scam, an attacker asks his/her follower to join their special telegram/discord group which gives trading signals. There is a fee involved and the investor has to pay to join. The scam is that the signals and the group is bogus.
How Is It Carried Out – The attacker starts with many groups (for eg, 100). In 50% of them, the attacker predicts Bitcoin will go up, and in the other 50%, he predicts Bitcoin will go down. Due to the volatility of Bitcoin, the price either goes up or goes down. Based on the outcome, the attacker selects the correctly predicted ground and repeats the above steps. He does it until he is left with a small group with highly accurate predictions. The attacker then says that he will stop giving signals on this group and create his own group. People who became dependent on his signals will join the new group. The attacker would charge around 0.1 BTC to join the group. Once given, he will add them to a bogus group.
How to Protect Yourself – Remember, no one can accurately predict the price of Bitcoin, not even exchange insiders. Do yourself a favor, and avoid paying money for signals.
2) Hardware Wallet Giveaway
What is it – An attacker organizes a hardware wallet giveaway or sells on an eCommerce platform at a huge discount (50-75% off). The victim uses the newly gotten hardware wallet, but as soon as they put their funds in it, the funds are gone.
How is it Carried Out – The attacker buys a new hardware wallet, and generates a recovery key. The attacker then repackages the wallet and gives it to the victim through a giveaway/discount. Once the victim stores the funds in the wallet, the attacker uses the recovery key to steal the user's funds.
How to Protect Yourself – Do not use Hardware wallets gotten through giveaways or discount. Also, avoid buying hardware wallets from eCommerce websites and buy it from the official website. Secondly, generate a new recovery key before storing the funds.
3) Start your own Exchange/Wallet Scam
What is it – Attacker sells you a code for an exchange or a wallet for really cheap. The victim then launches their "startup" online and starts promoting. As soon as a new victim start using the service, the attacker steals the funds through a hidden backdoor. While the first victim suffers the brunt of public mistrust.
How is it Carried Out – The attacker in this case specifically targets people with an entrepreneurial mindset (bloggers, new businesses). The attacker sells the source code for a cheap price or acts like a co-founder. The source code has a hidden backdoor which allows the attacker to gain access to the user's funds. As soon as a required number of assets are stored, the attacker steals the funds.
How to Protect Yourself – There is no way of knowing whether the exchange/wallet service you are using has a backdoor. Do thorough research before using a new exchange or wallet. Or if you are a business, don't open your own exchange/wallet. It's a crowded business, and most likely it will fail.
4) The IEO Scam
What is it – The ICO and Token Sale scam of 2017 & 2018 have a new name. The victim invests in a fraudulent token, which the attacker claims will give great returns. The victim invests through an exchange.
How is it Carried Out – The IEO scam occurs on small exchanges. The attacker lists their token on the exchange and carries out the IEO. The exchange and attacker promote the IEO.
How to Protect Yourself – Always do thorough research before investing in a new token.
5) Fake QR Code Generator
What is it – The victim generates a QR code of given address but gets the QR Code of the attacker instead.
How is it Carried Out – The attacker creates a website which generates a QR code. But instead of generating a QR code for the given address, the website gives the attackers QR code.
How to Protect Yourself – Double check the QR Code's data by running through a generic QR code scanner. QR Code scanner apps are available on both the App Store and Play Store.
6) Fake Hedge Fund
What is it – A "popular" cryptocurrency trader on twitter decides to start their own hedge fund and will only take some people. One the victim joins, they transfer the money to the new hedge fund. After a few days, the Twitter trader vanishes saying that they have lost the money.
How is it Carried Out – The attacker creates a Twitter account and tweets regular trading signals. Any wrong trading signal is deleted. They even advertise themselves to gain a natural following. Once the attacker has a list of all new investors and traders, they decide to launch their fund. Once people join, and no more are joining, traders vanishes with the funds.
How to Protect Yourself – Do not give your money to a random stranger on the internet.
7) New Coin Scam (free giveaway)
What is it – A new coin is giving free tokens to anyone who joins their website. The victim signups, add in their information and get the new tokens. Usually, the coins do not have any monetary value, but since the victim did not lose any money they don't care. But in reality, the attacker in sells the victims personal data.
How is it Carried Out – The attacker creates a fake website advertising free token giveaways. Common advertisement phrase includes "Signup and Get $x amount of Tokens". The website asks many personal details (they claim for KYC) for the tokens. Victim unknowingly gives their data and the attacker then sells the data.
How to Protect Yourself – Avoid giving your data for free tokens! If the token is worth it, wait for a while and see.
Conclusion
These are the scams which are taking place currently. This list is by no means complete. Scammers will keep on working on finding new ways to scam people. If you know any other scam, please leave in the comments below so that you can help others out.
Discuss this news on our Telegram Community. Subscribe to us on Google news and do follow us on Twitter @Blockmanity
Did you like the news you just read? Please leave a feedback to help us serve you better
Disclaimer: Blockmanity is a news portal and does not provide any financial advice. Blockmanity's role is to inform the cryptocurrency and blockchain community about what's going on in this space. Please do your own due diligence before making any investment. Blockmanity won't be responsible for any loss of funds.
---
Trending Now
You may also like