opBNB Explained: What is opBNB – The New Layer-2 By Binance And Why Does It Matter?
---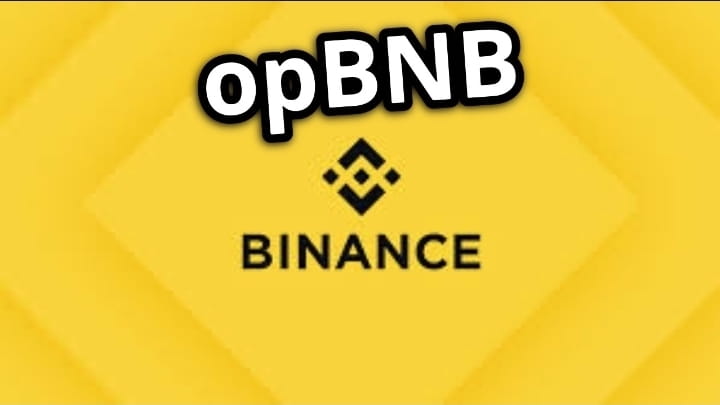 OpBNB is a new layer-2 solution for the BNB Chain (BSC chain) based on Optimism Rollups. It was announced on June 19, to solve the growing network congestion problem on the main BNB Chain .
What is opBNB?
opBNB is a solution for the growing congestion issues on the BNB Chain. It is an Ethereum Virtual Machine (EVM) compatible layer-2 solution based on Optimism Rollups Stack and optimized to enhance the scalability on the BNB Chain while maintaining security and preserving low transaction fees.
Optimism-based Rollups had been proposed to go live on the BNB Chain as a way to reduce the computational load on the chain via the execution of transactions off-chain and only posting the transaction data on-chain as call data. This solution would drastically improve the scalability of the network by bundling multiple transactions together before their submission to the main chain, which reduces the memory space used.
The introduction of opBNB to BNB Chain will bring new features, thus making the chain more efficient. These features and new abilities include making data access easier, improving the cache system of the network, and adjusting the submission process algorithm to allow simultaneous operations (also known as batcher).
Adjusting the submission process algorithm to support simultaneous operations allows OpBNB to push the gas limit to 100M, higher than Optimism's supported 30M. As such, OpBNB will be able to handle over 4000 transactions per second while maintaining an average transaction cost of below $0.005. This integration will improve the existing 2000 transactions per second, making the network double as fast.
opBNB can support over 4000 transfer transactions per second and an average transaction cost lower than 0.005 USD.

— BNB Chain (@BNBCHAIN) June 19, 2023
What are Optimistic rollups?
An optimistic rollup is an layer-2 scaling solution designed for Ethereum ( or EVM ). It works by moving computation, state storage and  execute transactions outside Ethereum but post the data to the mainnet as calldata.
Optimistic rollups also use compression techniques to reduce the data size posted on the layer-1. They are named "optimistic" because they assume off-chain transactions are valid and thus do not need to publish proofs of validity for transaction batches posted on-chain. As such, they are set apart from zero knowledge rollups that publish cryptographic proofs of validity for off-chain transactions. They instead have a time window where anyone can challenge the results of a rollup transaction via computing a fraud-proof. If the fraud-proof succeeds, the roll-up protocol re-executes the transacts and updates the rollup's state accordingly.
If the rollup batch stays unchallenged after challenge time ellipses, it is deemed valid and expected. Others are allowed to continue building on an unconfirmed rollup block but with a caveat: transaction results will be reversed if based on an incorrectly executed transaction that has been published previously.
How will optimistic rollups interact with BNB Chain?
Transaction and aggregation
Users will submit transactions to "operators", nodes responsible for processing transactions. They are also known as validators or aggregators. They aggregate transactions, compress underlying data and publish it on opBNB.
Unlike BNB Chain, where anyone can be a validator, optimistic rollup validators for opBNB will have to provide a bond before producing a block, similar to what is in a proof of stake system. In case of bad acting, the bond can be slashed to prevent dishonest acts from validators.

Submitting roll-up blocks on opBNB
The operator of an optimistic rollup bundle off-chain transactions into a batch and then send it to opBNB for notarization. This process involves compression of the data and publishing it as calldata.
Calldata is a non-modifiable, non-persistent area in a smart contract that behaves like a memory. Calldata sends compressed transaction data to the on-chain contract, where the rollup operator adds a new batch by calling the required function in the contract and passing compressed data as function arguments. This process reduces user fees as most of the fees spent come from storing data on-chain.
State commitments
The optimistic rollup's state (accounts, balances, contract code, etc.) is organized as a Merkle tree called a "state tree". The root of this Merkle tree (state route), which references the rollup's latest state, is then hashed and stored in the contract. Every state transition on the chain produces a new roll-up state that an operator commits to by computing a new state root.
When posting batches, the operator must submit old and new state roots. If they match, the new state root is used. The operator must also commit a Merkle root for the transaction batch to allow anyone to prove the inclusion of a transaction in the batch by presenting Merkle proof.
Fraud Proving
Optimistic rollups allow anyone to publish blocks without providing proof of validity. However, ensuring the chains are safe allows for a specific time window where anyone can dispute a state transaction (assertion). If someone disputes an assertion, the roll-up protocol initiates the fraud-proof computation, an interactive process requiring someone to post an assertion before another person challenges it.
Single-round interactive fraud-proof schemes replay disputed transactions on L1 to detect invalid assertions. The roll-up protocol then emulates the re-execution of the disputed transaction on opBNB via a verifier contract with the computed state root showing who won the challenge. The operator is penalized by slashing their bond if the challenger is correct about mistakes.
Multi-round interactive proving
Multi-round interactive proving involves a back-and-forth protocol between the asserter and the challenger overseen by an L1 verifier contract that ultimately decides who lies. After an L2 node challenges an assertion, the asserter divides the disputed assertion into two halves(bisection protocol). Each assertion will contain as many steps as the other.
The challenger then chooses the assertion that they want to challenge. It continues till both parties are disputing an assertion about a single step of execution. This is when L1 contracts resolve the dispute by evaluating the instruction and its result to catch the fraudulent party.
The asserter must then provide a "one-step proof" verifying the validity of the disputed single-step computation. If the asserter fails to provide the on-step proof or the L1 verifier contract deems the proof invalid, they lose the challenge.
Features of opBNB
Enhanced scalability
opBNB supports over 4000 transactions per second, double the available transaction speed on BNB Chain. This capability gives it a boost clear of BNB Chain current abilities making it ideal for applications that have large daily active users.
EVM compatibility
opBNB presents an accessible platform for developers familiar with Ethereum's tooling and dApps as it is Ethereum Virtual Machine compatible. That means it will be easier for developers seeking to migrate or introduce extensions of their Ethereum applications to the BNB Chain. That also creates a chance for the developers to take advantage of both Ethereum and BNB Chain ecosystems.
Improved security and trust
When it comes to blockchain technology, security and trust are very crucial. opBNB provides a fraud-proving scheme that can be pursued by anyone who notices discrepancies. As such, the transaction(s) in question will be redone, which adds a layer of trust in developers and users alike.
The improved transparency and verifiability of transactions on opBNB will also encourage a healthier and safer environment for building blockchain ecosystems.
Rich ecosystem integration
opBNB was built to make it a part of a broader ecosystem. It is optimized as an integration to the broader BNB Chain ecosystem to provide developers and projects the chance to interact with various other projects and tokens, including but not limited to ERC-20 and its derivative standards.
As such, opBNB has the potential to foster the growth of a diverse array of blockchain applications ranging from gaming dApps to social networks and Decentralized Finance.
Future-proof development
Blockchain technology is growing rapidly, necessitating long-lasting solutions to stay competitive. opBNB does just this. It comes with improved security, better efficiency, and compatibility with other projects, making it robust and flexible. As a result, developers can adapt to changes more easily, introduce new features and experiment with new ideas making it a solution that will push BNB Chain forward for many years.
Conclusion
Blockchain technology is a revolutionary innovation of our time. It has introduced easier and trustless data communication ways. As a result, it has found a place in sensitive industries like finance and data management. While all is said and done, some problems remain, like the scalability and affordability of networks.
Existing layer 1 networks that allow the building of applications face congestion issues arising from lacking scalability. BNB Chain is easily one such network working to evade the problem by introducing scaling solutions like opBNB. This solution will help the network remain resilient for a longer time.
However, nothing is promised regarding the future demands that the network may face. Therefore, do your research on opBNB and use it wisely. Keep watching Blockmanity for updates on the crypto and blockchain industries.
Discuss this news on our Telegram Community. Subscribe to us on Google news and do follow us on Twitter @Blockmanity
Did you like the news you just read? Please leave a feedback to help us serve you better
Disclaimer: Blockmanity is a news portal and does not provide any financial advice. Blockmanity's role is to inform the cryptocurrency and blockchain community about what's going on in this space. Please do your own due diligence before making any investment. Blockmanity won't be responsible for any loss of funds.
---
Trending Now
You may also like