Max Keiser's – Net Worth, Cryptocurrency holdings, Bio & Predictions
---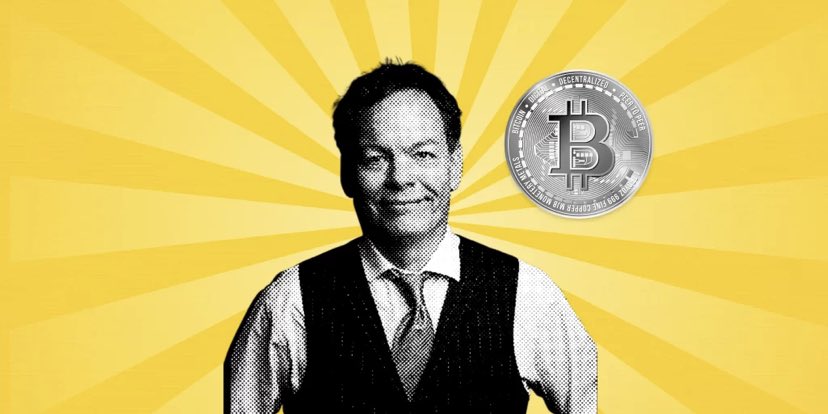 Through this article we will dive into the life of a Bitcoin maverick and a remarkable personality whose unwavering belief in Bitcoin and unique foresight have left an indelible mark on the cryptocurrency landscape.
Who is Max Keiser?
Max Keiser is a renown American broadcaster, filmmaker, and financial commentator. He gained notoriety for his unfiltered and outspoken views on finance and economics. With his renowned show, the Keiser Report, which airs on the Russian state-owned news channel RT, Keiser fearlessly dives into the intricacies of the financial world. He challenges conventional wisdom and advocating for alternative assets like Bitcoin and gold. He perceives these unconventional investments as a safeguard against the inherent volatility of traditional financial markets.
Max Keiser's Early Life and Career
He was born in the vibrant city of New York in 1960. Keiser's journey into the finance realm began on Wall Street during the dynamic 1980s. However, he eventually traded the bustling streets of New York for the charm of Paris, where he honed his skills as a stockbroker and trader. Embracing his ever-evolving ambitions, Keiser ventured westward to the city of angels, Los Angeles, where he found a new calling as a producer and host on cable television. It was during the tumultuous period of the 2008 financial crisis that Keiser's star began to rise as a financial commentator. His astute prediction of the housing market collapse and subsequent economic repercussions cemented his reputation as a prescient voice in the industry.
Beyond his captivating presence on the Keiser Report, Keiser has dedicated his talent and passion to filmmaking. He has produced thought-provoking documentaries, including the critically acclaimed "The Oracle of Occupy Wall Street" and "Four Horsemen". These documentaries were an exploration into the underlying causes of the global financial crisis.
Moreover, he has penned several influential books, such as "The Great American Pilgrimage" and "The New Great Depression," delving deeper into the pressing issues facing the world today. Keiser's unorthodox perspectives have garnered both ardent supporters and vehement critics, with some challenging the boundaries of his views, deeming them extreme or conspiratorial.
In the ever-evolving landscape of finance and economics, Max Keiser has carved out a distinct niche. His unwavering determination to challenge the status quo and his relentless pursuit of alternative investments have made him a captivating figure in the industry. As the host of the Keiser Report and through his prolific work as a filmmaker and author, Keiser continues to push boundaries, encouraging individuals to question prevailing financial paradigms and explore new possibilities. Love him or hate him, there's no denying the impact Max Keiser has made on the world of finance. He has ignited conversations that challenge the very foundations of our economic systems.
Max Keiser's Bitcoin Prediction:
What catapulted Keiser into the limelight was his audacious prediction concerning the future of Bitcoin. In a world where the cryptocurrency was still an enigmatic concept, Keiser foresaw its unparalleled potential. Earlier this year, Keiser made a very bold prediction when he tweeted the following:
$30,000 #BTC

This is gonna be a fun ride to $220,000

The meme that keeps on giving https://t.co/43QfGlufgg

— Max Keiser, sr. bitcoin advisor pres. Bukele 🌋🧢 (@maxkeiser) April 11, 2023
Here are some of his famous quotes on Bitcoin:
"It's the Mona Lisa of money. It's self-aware, it's observing us, and it's channeling God."

"Bitcoin is probably the most portable money in the history of the world. I can download any amount onto a thumb drive and walk across any border without any problems. Or, I could commit to memory a line of code that I can then input into the network and save or spend Bitcoins."

"I'm being proven more correct every day. The tsunami of fiat-enabled poverty is sweeping the globe. Bitcoin is a life raft that can take in anyone who wants to escape the fiat implosion and bondpocalypse."
Keiser's foresight was rooted in his profound understanding of Bitcoin's decentralized nature and its limited supply. This is what makes it immune to the pitfalls of traditional fiat currencies. He recognized that Bitcoin had the potential to revolutionize the financial system. It can provide a hedge against inflation and currency devaluation. While his exact prediction may not have materialized exactly as forecasted, the subsequent trajectory of Bitcoin has undeniably vindicated Keiser's visionary stance.
Max Keiser Net Worth
Max Keiser's net worth is a subject of fascination and speculation within the cryptocurrency community. While precise figures are difficult to ascertain, various sources suggest that his net worth stands at around $100 million. As one of the early proponents of Bitcoin, Keiser's investments in the cryptocurrency have undoubtedly contributed to his financial success.
However, it is essential to note that his net worth extends beyond his crypto holdings. Keiser's diverse ventures, media presence, entrepreneurial endeavours, and investments in Bitcoin-focused startups have likely played a significant role in accumulating his wealth. His influential position as a financial commentator and his ability to capture the attention of a broad audience have further solidified his standing as a prominent figure in the cryptocurrency industry.
Max Keiser Bitcoin Holdings: A Testament to His Conviction
As a fervent advocate of Bitcoin, Keiser has consistently put his money where his mouth is. He has not publicly disclosed the exact extent of his holdings. Although it is widely known that he possesses a significant stash of Bitcoin. He was an early adopter and has claimed to started accumulating Bitcoin when it was at just $1. As per sources he holds somewhere between 10,000 to 20,000 Bitcoins. His commitment to the cryptocurrency extends far beyond personal investments. Keiser has invested in Bitcoin-focused startups and tirelessly championed the adoption of cryptocurrencies on a global scale.
Max Keiser's unwavering commitment to Bitcoin has propelled him to the forefront of the cryptocurrency revolution. His journey from Wall Street to the world of media has shaped his unique perspective. It has enabled him to challenge conventional wisdom and envision a future where cryptocurrencies reign supreme. The exact extent of his net worth remains elusive. Although there is no doubt about one thing! Keiser's influence and impact within the crypto community have solidified his status as a true maverick and visionary.
Discuss this news on our Telegram Community. Subscribe to us on Google news and do follow us on Twitter @Blockmanity
Did you like the news you just read? Please leave a feedback to help us serve you better
Disclaimer: Blockmanity is a news portal and does not provide any financial advice. Blockmanity's role is to inform the cryptocurrency and blockchain community about what's going on in this space. Please do your own due diligence before making any investment. Blockmanity won't be responsible for any loss of funds.
---
Trending Now
You may also like