ArcBlock CEO Robert Mao talks about Building Blockchain 3.0, Dapps, Ethereum and EOS
---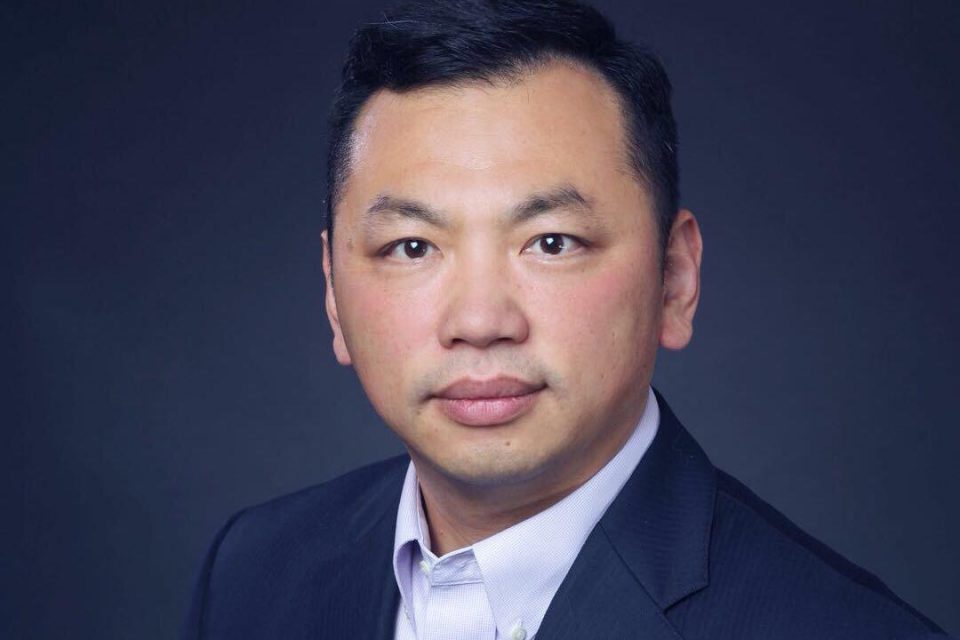 ArcBlock one of the most undervalued projects in the Blockchain space. The Seattle based company is making some great headwinds in this space. The company recently launched a new cryptocurrency wallet called ABT Wallet that enables users to immediately leverage the power of decentralized identity easily and is built on their open W3C compliant DID protocol.
We at Blockmanity had a chance to catch up with ArchBlock's Founder and CEO, Mr. Robert Mao. Mao is an industry veteran who has worked in the tech industry for more than 20 years including Microsoft where he worked for five years.
Blockmanity: You are a veteran software engineer who has previously worked in some of the biggest tech companies such as Microsoft. How do you compare the technology environment of a centralized technology company versus a decentralized one?
Robert: I have worked at Microsoft for 5 years in 2 different regions. In Europe, I was in the Microsoft's Global Product Development team based in Ireland. While in the U.S I was in Microsoft Research.
Comparing the Microsoft office culture with today's decentralized businesses, I can see they have some similarities. While Google and other big tech companies follow a top-down approach, Microsoft has several independent business units. Lots of "small" teams from different regions working on the same projects. During my time at Microsoft, I learned how to manage teams from different regions and different time zones, and the learnings that I obtained are an integral part of  Arcblock's global and decentralized team management.
Blockmanity: You started as a knowledge sharing blockchain in 2015, but then shifted to a blockchain for DApps. Why did you make this shift?
Robert: The reason for that change was that it was a pivot driven by industry necessity and business opportunities. In early 2015, when we were working on our knowledge sharing service we named it "collaborative knowledge network."  The premise behind it was to be like Google, but then we ran into a problem – everyone wants knowledge but very few are willing to contribute to it.  So, to be successful we needed to make a change.
To get people to contribute to our knowledge network we shifted to an incentive model that used tokens etc. That's when I learned about Ethereum, and I was blown away. I liked the idea, and it matched our ideas and so we attempted to use blockchain for KSP (Knowledge sharing platform).
At that same time,  Ethereum had been created and was at a very early stage;  it's slow, complex and problematic, but had what I felt was great potential. We spent a lot of time learning about the platform itself and out of that we wanted to build something simpler. In some local meetups, we found many frameworks were available but none of them were able to appeal to the developer ecosystem. So we built one, which eventually became ArcBlock.
We immediately drew a lot of interest in the framework we built rather than the knowledge network app we built. So that's why we made the shift.  We are not brand new as we have been in this space since 2015 and through our activities, we have acquired a huge amount of knowledge regarding blockchains.
Blockmanity: Do you foresee a future where there will be two or three dominant Blockchains?
Robert: my viewpoint is that the future of Blockchain is interconnected. Blockchain networks are like the internet. There's no one internet, or a few internets – there is only "the Internet". In my opinion, in the future, all the blockchains will interact with each other to make one big blockchain network.
A significant hurdle for the blockchain industry today is that public blockchains cannot communicate with others. But for blockchains to be the future of the information world they need the ability to intercommunicate with other blockchains. To help solve that problem, we built a special SDK called Forge SDK. Forge SDK along with our protocol, Open Access Protocol, helps developers create interconnected blockchains easily and also connect to public blockchains automatically using a single, unified approach.
Blockmanity: What's your vision with Arcblock?
Robert: We at ArcBlock want to build the building blocks of Blockchain. Blockchain 1.0 is Bitcoin blockchain – a basic blockchain which records transactions, Blockchain 2.0 is Ethereum – which allows the creation and execution of smart contracts, and Blockchain 3.0 is ArcBlock. Our goal is to be the AWS of blockchain and I believe we are already meeting that goal.  We want to give developers, users and businesses the infrastructure, tools and services to build blockchain experiences enabling anyone to easily leverage the benefits of blockchain without even realizing it.
We want to build the Blockchain 3.0.
Blockmanity: What do you think current blockchains such as Ethereum and EOS are lacking?
Robert: Ethereum is great, but its current challenge is its performance. Because of its performance issues, it faces a lot of problems. Ethereum 2.0 should solve a lot of its performance problems as it looks good from the community's point of view.
As for EOS, I am not really a fan of them. EOS's promise of 1 million TPS is not doable with the current technology, and they have silently removed that slogan which was the biggest selling point when it ran the ICO. DPOS, the consensus mechanism used by EOS, is actually a big step backward from decentralization. EOS looks like a pioneer but they aren't. In the end, I believe they've hurt the blockchain space more than blockchain space benefited from them.
Blockmanity: What type of applications are dApps most suited for? Could you give us some examples?
Robert: Blockchain is like the internet. Today's internet applications aren't the ideal DApps for the blockchain ecosystem. DApps need to find features that normal apps cannot achieve. For example, decentralized Identity is one of the biggest areas where DApps can win is it gives users many benefits like control of their data, as well as improving the overall user experience of using an app or service.
I think the first few batches of DApps that focus on features around User privacy, and user identity might win the first battle.
Blockmanity: If you had to pick one blockchain apart from Arcblock as your favorite which one would you choose and why?
Robert: Cosmos, they are very close to our design and we are their direct and closest competitor… We respect their innovation, but in the end, we will beat them.
Blockmanity: I guess this is on every Arcblock's investors mind..when is ABT coming to Binance?
Robert: Honestly I don't know. We have the strategy of not actively approaching exchanges but rather focusing on product development. Moreover, the US is not the most friendly country for promoting cryptocurrency.
As a US-based company, we have more regulations that need to be followed. We want to stay really focused on building the best application development platform and continuing our quest to be a leader in the industry.
Discuss this news on our Telegram Community. Subscribe to us on Google news and do follow us on Twitter @Blockmanity
Did you like the news you just read? Please leave a feedback to help us serve you better
Disclaimer: Blockmanity is a news portal and does not provide any financial advice. Blockmanity's role is to inform the cryptocurrency and blockchain community about what's going on in this space. Please do your own due diligence before making any investment. Blockmanity won't be responsible for any loss of funds.
---
Trending Now
You may also like