Harmony Protocol Co-Founder Sahil Dewan shares expansion plans in India
---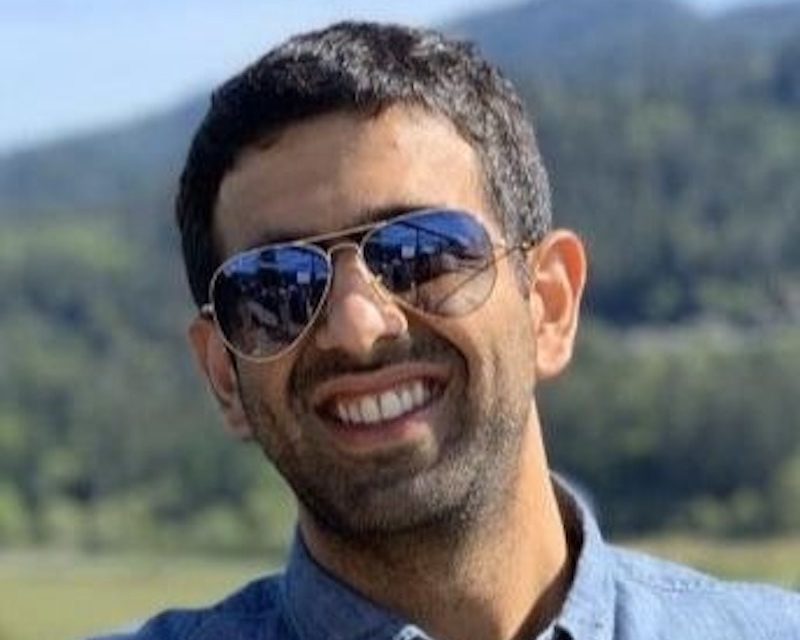 Sahil Dewan is one of the co-founders of Harmony Protocol, he worked in the EdTech sector before pursuing an MBA at Harvard. He has also worked at a venture capital firm and has been a part of Draper University before founding Harmony protocol.
We at Blockmanity had a chance to interview Sahil over a call. We hope you enjoy the interview.
Blockmanity: Before we dive into Harmony why don't you give a brief introduction about yourself?
Sahil: I am originally from Chandigarh, I Did my first startup in the education sector in 2016, I worked with many schools and colleges to drive engagement in the alumni network in the Indian education sector. It was a mobile-first platform, I learned a lot. Even though the education sector is the most impactful it moves very slowly in India.
So I decided to move to the US for my grad school, I was here for a couple of years for my MBA. Then I moved to Silicon Valley where I met my co-founder. I first heard about Bitcoin in 2015, but really got into it In the summer of 2017 when I was working for a VC firm.
I realized that Blockchain is the next horizon for the internet since then there is no looking back. I am currently leading product in Harmony Protocol, as of now we are very close to launching our staking which I am gonna talk about more. But the main focus for us is adoption, where can a fast performing scalable Blockchain be used in the real world to solve real problems.
We are super excited especially about FinTech applications using Blockchain technology.
Blockmanity: Can you describe what Harmony Protocol in detail? How is it similar or different from other Blockchains?
Sahil: Sure, The motivation to build Harmony came from Ethereum when in 2017 the Cryptokitties application clogged the Ethereal network. We moved from Bitcoin which is an amazing way to transfer money from point A to point B, it could have been the real currency of the internet but its very difficult to change and scale.
But Ethereum in with the ambition to do more, to build something where you can program unique applications on top of the Blockchain. But the core fundamental issue of scalability has not been solved Both in Bitcoin as well as Ethereum.
That's where a bunch of Ph.D. holders and engineers came together to solve the scalability because it is the main problem, without scalability building decentralized applications would be a pipe dream. We also believe that scalability has to be solved in the layer 1 which is the settlement layer because everything boils down to the lowest layer of the Blockchain stack.
We bought this idea of sharing which is how you scale databases in the traditional world by having parallel throughput.
That is how we started back in early 2018.
How are we different from other Blockchains is that we are doing the first proof of stake sharded Blockchain protocol which can scale up to hundreds of thousands of transactions per second. Today everything is on the cloud and we depend on AWS like infrastructure, tomorrow when decentralized applications are built we would need a similar infrastructure which is where harmony comes in.
Different Blockchains are used in different ways, Tezos, for example, is a wonderful protocol where unchain governance was given a lot of importance, they also have their own smart contract language.
We at Harmony are very pragmatic, our Blockchain is Ethereum compatible which means that you can write a smart contract using solidity and it can be compiled using our infrastructure. When you are introducing new technology it has to have a fundamental advantage, either it should be a high performant or should reduce costs drastically which is simply what we do.
Blockmanity: That's great, so you have decided to tap into the Indian ecosystem and incubate startups here. What are your plans?
Sahil: Fortunately, the supreme court decision came at the right time, but we had already thought about tapping into the Indian market even before that. The sheer human capital and interest in adopting new technology cannot be missed. In the Blockchain world, people consider India as an underdog which is not cool with us, people only focus on countries like China, Japan, and Korea when they talk about Asia.
India is such a mobile-first ecosystem, if you look at what Jio has been able to achieve it is amazing. We have seen exponential growth in Fintech if you see what UPI has done by providing an infrastructure for people to build tools it is fascinating. I feel like the itch to solve Fintech problems in India cannot be missed, specifically we have been thinking about cross border payments where Blockchain has a very strong value proposition. And India is one of the biggest markets for cross border payments so it cannot be missed.
Blockmanity: So why are you focusing mainly on FinTech and not other sectors?
Sahil: That's a great question, so in 2017-18 people thought that we could build social networks, AI market places or even IoT applications using Blockchain but we feel that it is too early all of these applications, we will eventually get there.
But if you think of right now the most sense from a pain point of view would be the Financial sector. Intermediaries like banks are eating up most of the money and they are creating this whole disparity of opportunity. For example, it is very hard for you in India to buy a US stock or lend money across the world even though you had all the right risk factors.
But there is a demand for it, now that we have an incentive alignment with this technology where you don't have to have a third party. So I feel like Fintech is a place where you can see that kind of an impact using Blockchain, the size of the pie is too huge particularly in this sector compared with other sectors. 
Blockmanity: Could you expand more on the use cases?
Sahil: We are still exploring the Indian ecosystem and how Blockchain could impact but the larger thesis is that there are a lot of cross border payments that happen between India and other countries, if you think about the average commission to send money it is around 5% and also the volatility of foreign exchange adds extra costs. All these pain points could be addressed using a high performing layer 1 Blockchain.
But to actually make it happen is another thing, you have to look at individual use cases like individual transfers, business to employee money transfer, business to business transfer, e-commerce, etc.
When we go and identify these sub-industries and try to solve their problems that is where our focus is going to be. We are looking for interesting Fintech startups in India who can help us solve some part of the cross border payment issue whether it be KYC and regulation or serving end consumers/enterprises.
Blockmanity: Are you looking for already existing startups or even individual developers and students.
Sahil: We are looking for Both hungry developers or startups in the Series A or B stage who could use Harmony to solve the problems of their existing customers or create value for a completely new set of audience.
Right now we are looking for more on the ground startups who understand payments and regulations who are looking to solve the cross border problem or leverage Blockchain technology in some way.
Blockmanity: A lot of startups may not be aware of Harmony protocol and may not know how to build on top of it, how do you plan to address this?
Sahil: The goal is to build relationships with developers in India, last year some of our team members visited Bengaluru and Delhi to meet developers and startups which was a good experience.
I was supposed to be India in April but because of Covid the plans have changed, we plan on doing webinars to educate people on how easy it is to build on Harmony. If you can write code and deploy on Ethereum you can compile in Harmony in a better of minutes.
We are hoping to do a lot of events and build partnerships with wallets and exchanges as well.     We want to communicate the value of holding our tokens which is think is pretty clear in the Ethereum community.
We also plan to pick 2 or 3 startups to work, the goal is to have an MVP or prototype of a cross border payment solution between India-China or India-Dubai by mid this year. You need the other side of the party as well in order to solve the cross border payment which we bring to the table.
Blockmanity: The student community in India is huge, they are eager to learn about Blockchain. Do you have any plans for students?
Sahil: Absolutely, we had plans to have ambassadors in 10 colleges in India but because of Covid we had to change our plans. We will build a set of college ambassadors and will do a bunch of seminars to educate students and developers on Blockchain.
The fundamental adoption happens when you get college students excited about a certain technology. It does not have to be big, for example, people who cannot build applications can run nodes or play games which use the technology. We have seen this in China we are excited to make it happen in India as well.
Blockmanity: Last but not least, which is your favorite Indian Blockchain startup and non-blockchain startup?
Sahil: We are good friends with the folks at Matic, even Wazirx has done fantastically well. The DeFi startups like Nuo Network and InstaDapp have done a really good job.
India is known for the service end businesses but I think InstaDapp has shown to the western counterparts that even products from India can be huge.
Non-Blockchain there are many but I really like Upgrad which doing a great job in the lines of Udemy and Coursera. At heart I am a big fan of EdTech companies.
Discuss this news on our Telegram Community. Subscribe to us on Google news and do follow us on Twitter @Blockmanity
Did you like the news you just read? Please leave a feedback to help us serve you better
Disclaimer: Blockmanity is a news portal and does not provide any financial advice. Blockmanity's role is to inform the cryptocurrency and blockchain community about what's going on in this space. Please do your own due diligence before making any investment. Blockmanity won't be responsible for any loss of funds.
---
Trending Now
You may also like