Eterbase Announces Anti-Inflationary Stablecoin, EURBASE
Posted On October 14, 2019
---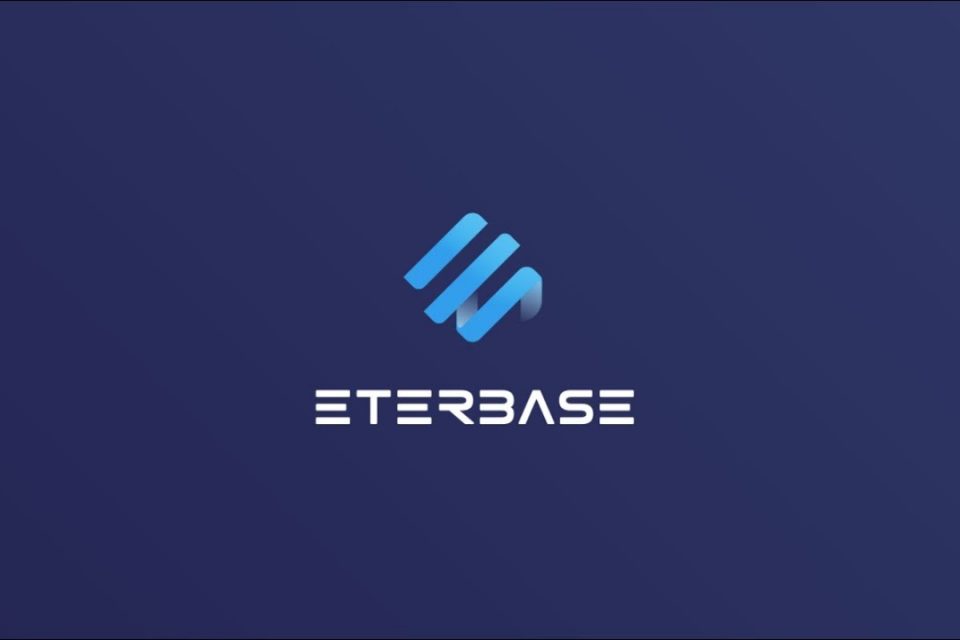 Amid an uncertain global financial hegemony, where negative interest rates and further quantitative easing are appealing to central banks, a "Looming War of Currencies" is gathering momentum. Extrapolated to the cryptocurrency space, the ongoing financial developments of the world are highly relevant to the anti-inflationary dictate of Bitcoin and the continuing flood of stablecoins into the market.
From Binance's Venus project to Tether's perpetual dominance in the China-Russia OTC market, the sentiment around the potential of stablecoins is resoundingly strong.
For Eterbase, the emerging EU-compliant and SEPA/IBAN fiat-crypto exchange, a push into the crowded stablecoin market was inevitable — with a unique twist.
"We are modeling EURBASE stablecoin to be able to keep up with the inflation within the EUROZONE (current ECB target being 2%) and to be free from negative yields to its holders," details the Eterbase Medium announcement of EURBASE.
Citing the invisible tax that inflation perpetuates on long-term savers in the EU, Eterbase is building EURBASE as a hedge against the depreciation in value of the Euro and other major national currencies in the coming years as negative interest rates and interventionist monetary policy accelerate.
Modeling the EURBASE Stablecoin 
Stablecoins offer an alternative to conventional monetary railways, exchanges, and policies of central banks. In many instances, they are congruent with more efficient local and regional money markets, and can be used for cases ranging from bypassing capital controls to furnishing better access to financial services — such as DeFi applications.
"More than 37 million adult EU citizens lack access to proper financial services," details the EURBASE whitepaper. "So far, commercial banks have been unable to close this gap, and the EU countries that have the highest rate of financial exclusion are Bulgaria (37%), Hungary (27%), Slovakia and Poland (both 22%)."
Stablecoins were born out of the requirement to smooth the volatility of proposed solutions to mismanagement of central banking policy (i.e., Bitcoin), and have since snowballed into a broader discussion of their application.
For example, although stablecoins are pegged to major fiat currencies like the USD, they do not account for inflation and are subsequently subject to the same depreciating effects of their government-issued analogs. Eterbase explicitly targets this dilemma with EURBASE by implementing a hybrid-backed approach to the stablecoin, which both ensures a fully-liquid backing of the coin and doesn't rely on full fiat or crypto-collateralization of the currency — which both breed problems of their own.
"EURBASE will be partially collateralized by real EUR deposits that will be held to cover daily, weekly and monthly withdrawals by a great margin (minimum set to 250 percent or above)," says Eterbase. "Due to the fact that depositing large amounts of EUR deposits would attract negative interest rates, the remaining collateralization will be held in the form of cash guarantees covering at least 50 percent of the entire circulating supply of EURBASE, with the remaining 50 percent collateralized mainly in Bitcoin and other cryptocurrencies."
Eventually, EURBASE will convert into a higher allocation of BTC providing the over-collateralization of the stablecoin, reducing its exposure to the EUR in the process. This vision is actually congruent with the notion that "Bitcoin is Not Too Volatile," and that its price should flatten over the coming years as price discovery mechanisms improve — making it a more consistently viable asset for backing EURBASE.
Coupling EURBASE with an anti-inflationary peg, such as BTC, is critical but is also just as important as its compromise on not becoming a full-tilt crypto-collateralized stablecoin, which can suffer drastic peg parity and black swan events in times of market stress.
Eterbase is working with other exchanges to offer direct EURBASE markets and is also opening direct OTC redemptions and sales for outsized EURBASE amounts.
EURBASE will become one of only a handful of Euro-pegged stablecoins in the ballooning market but represents a shift in the "Stablecoin Wars" away from interest rates and into more long-term, anti-inflationary designs that fuse Bitcoin's global financial hedging properties with the short-term volatility minimization of fiat currencies.

Disclaimer: Blockmanity is a news portal and does not provide any financial advice. Blockmanity's role is to inform the cryptocurrency and blockchain community about what's going on in this space. Please do your own due diligence before making any investment. Blockmanity won't be responsible for any loss of funds.
Get the latest news on Blockchain only on Blockmanity.com. Subscribe to us on Google news and do follow us on Twitter @Blockmanity
Did you like the news you just read? Please leave a feedback to help us serve you better
---
Trending Now
You may also like