Tinkering With the Concept of IEOs Following the Demise of the ICO
---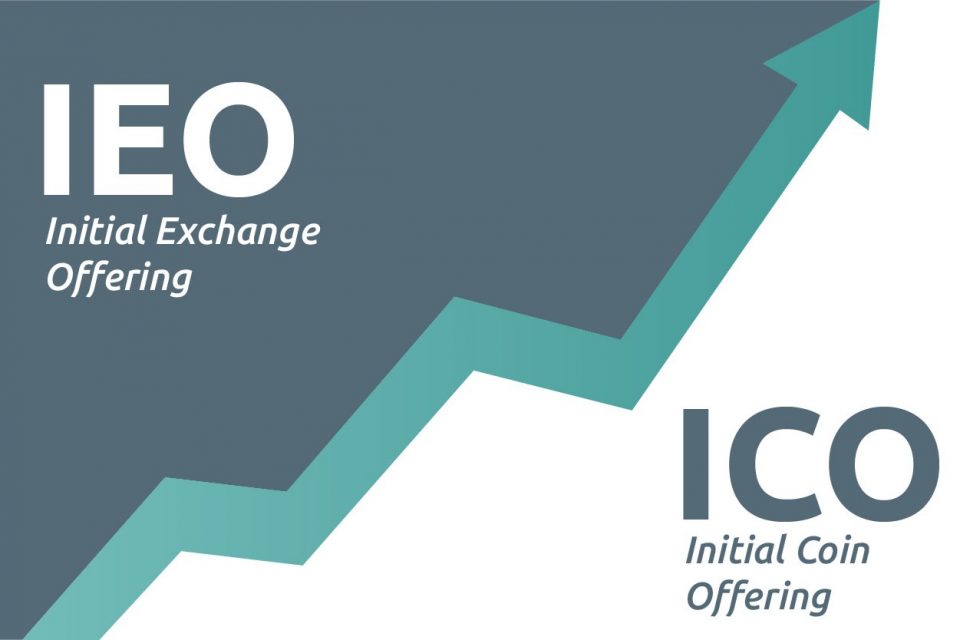 Following the short-lived, volatile era of the ICO towards the end of 2017 and early 2018, crowdfunding methods for altcoins seemed on the edge of fading away. That all changed with the high-profile emergence of the "Initial Exchange Offering" (IEO), a new take, this time directly from exchanges, on quickly raising vast sums for projects that go on to be listed on the exchange.
Exchanges like Binance, OKEx, and Huobi have stood out amongst the rest with some lucrative early IEO listings. For example, the BitTorrent token sale on Binance sold out in minutes, actually crashed, and resumed to complete a $7.2 million funding round.
Since then, a slew of projects have launched on exchange 'launchpads,' and some, like with Binance, come directly out of the exchange's internal accelerator program. Returns on IEO altcoins have been spectacular so far in most cases, but critics point to the model as just a revamped ICO, with liability shifting slightly to the exchange and the majority of risk still falling on the investor.
Bitfinex, the popular cryptocurrency exchange, even raised $1 billion for its LEO token following the New York AG's investigation into their misplacement of $850 million in customer funds. So, what exactly are the consequence and future of the IEO?
The Crypto Track Record Shows IEOs May Be a Flash in The Pan 
The Q3 CoinGecko report from 2018 highlighted some of the first significant signs that the ICO model was in decline, with a 36 percent decline in the number of ICOs launched. That trend continued into 2019, with ICO fundraising down more than 95 percent in January 2019 compared to February 2018, and only 29 token sales ended in June 2019.
Clearly, the ICO has fallen out of favor. However, a resurgence in wielding blockchain-based financing took the mold of security tokens soon after, with speculation reaching a fever pitch that security token offerings (STOs) would revolutionize conventional finance. Security tokens have failed to gain any meaningful traction either though, as regulatory gridlock and uncertainty on the part of institutions have hindered their adoption.
Proponents of the IEO argue that they will be different since projects are vetted by exchanges themselves, but there still exists a dark underbelly relationship between some of the major players in the coin listing process, a notion that is hard for parties hurt by scams to overcome. Exchanges still profit from listings of new tokens, particularly when they coincide with a resurgent bitcoin market that attracts record spot trading liquidity.
The history of crypto proves that IEOs may ultimately prove to be short-lived, but there are some projects tinkering with their design — whether that draws from targeting specific subsets of audiences or taking a hybrid approach with more advanced financial products.
Perhaps, those more practical endeavors may be the lindy-compatible fundraising model in the crypto markets — one that consistently evolves.
Bespoke Crowdfunding in the Crypto Markets 
Rather than direct sales from the project team to the public, as is the case with the ICO, IEOs are overseen by an exchange who partners with and guides the process of launching the token on the exchange. The process typically involves investors signing up via a ticketing system based on their holdings in the native exchange token, which has two adverse consequences.
First, not everyone can sign up as the discounts of launchpad sales vs. the actual listing on the exchange to the public often precludes many investors due to rapid sellouts bought up by large exchange token bag holders. Second, ticket purchasing via native exchange tokens creates another point of friction for many users, who consequently choose not to participate.
IEOs are designed to furnish better investor insurances against fraudulent projects since the exchanges are doing the "due diligence," but much of the risk still falls on the public. Similarly, regulators have taken notice of the popularity of IEOs, citing that IEOs may face legal risks akin to ICOs as illegal securities offerings.
To overcome some of the problems facing IEOs, some projects have taken some more nuanced approaches designed to appease investors and reduce the influence of whales.
For example, NOIA Network, which is very welcoming to their vast Korean community, has decided to explicitly offer their NOIA Token launchpad event on Cobak for South Korean participants only, to bolster their local support and build organic growth. Subsequently, they will list their token on KuCoin concurrently with an airdrop event for users outside of South Korea.
The goal is rather than favoring speculators with large exchange token purses that want quick returns, they are focusing on a niche audience that has shown legitimate interest and growth in the project.
Another project taking an alternative approach is the offshore exchange CoinFLEX, which is rolling out a physically-delivered futures product for the Polkadot native token — DOT. CoinFLEX is launching what they call an "Initial Futures Opening" (IFO), which will function as a safeguard against selling pressure in illiquid markets (like Polkadot's DOT) by over-marginalizing the shorts. According to statements provided by CoinFLEX CEO, Mark Lamb, to The Block:
"This protects the buyers as in any event where Polkadot moons, we've already collected extra funds from the seller to protect against them defaulting….If you think it's going to be the next best thing, buy some Polkadot futures. If you think it's going to fail, short it."
Such a design is representative of the broader transition to more mature and sophisticated crypto investment products, including physically-delivered futures, fixed income products, and other highly liquid derivatives on major assets. More advanced derivatives products for bitcoin and other cryptocurrencies will likely unleash more liquidity into the broader markets, which will bring more erudite eyes to the dynamics between exchanges, projects, and coin aggregation sites.
IEOs appear as a short-term fix in a market poised for a major restructuring in the coming years, but it is refreshing to see some new takes that give investors more power and helps to democratize access to investing with better safeguards than the declining ICO.
Disclaimer: Blockmanity is a news portal and does not provide any financial advice. Blockmanity's role is to inform the cryptocurrency and blockchain community about what's going on in this space. Please do your own due diligence before making any investment. Blockmanity won't be responsible for any loss of funds.
Get the latest news on Blockchain only on Blockmanity.com. Subscribe to us on Google news and do follow us on Twitter @Blockmanity
Did you like the news you just read? Please leave a feedback to help us serve you better
---
Trending Now
You may also like