From farm to fork : UnionChain Is born to Revolutionize Agriculture
---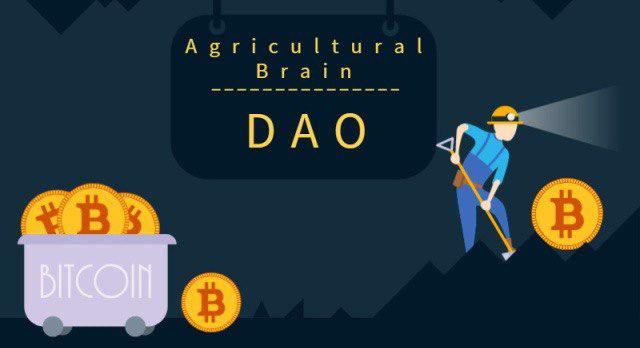 Blockchain is an emerging technology that permanently records transactions on a shared digital ledger. The use of technology for the agricultural supply chain, promises increased
efficiencies through enhanced data management, lower transaction costs,
optimized logistics, more robust traceability, and enhanced food safety protocols. This will accelerate the industry's movement toward greater transparency and traceability from field to fork
UnionChain is an agricultural product blockchain project aiming at building a Decentralized Autonomous Organization (DAO) of the agricultural product industry chain with blockchain technology, artificial intelligence (AI), big data and cloud computing technology.
THE DESIGN CONCEPT 
UnionChain is born to solve the 3 key problems of the food industry, which are …
1) maintenance of  Food safety ( including both  nutrition safety and health safety )
2) Low production efficiency
3) The finance system is not inclusive enough for this industry
UnionChain guarantees a trusted process through the applications of digital identity, digital data, and digital vouchers. Proof of completion, proof of time, proof of inter-data relationship are provided. Right authentication is completed by the consensus reached by digital vouchers. Solutions for registration, distribution, transferring and monitoring are also available. UnionChain introduced the technology of IoT by sensors. These sensors can collect data automatically, which saves manual labor. Data collected will be analyzed by the agricultural brain to support the authenticity of data origin. UnionChain introduced the trusted node witness mechanism to confirm trusted nodes. Through a reward & punishment system, UnionChain can raise the cost of fraud and motivate the community in a positive direction and build a food safety ecosystem for all through autonomous operation, which supports the credibility of UnionChain.
The UnionChain provides a blockchain finance solution that upgrades bank credit to the business trust, which serves through the purchase, production, inventory and sales section and provides related investments. Through standardization and decentralization, the assets are divisible, transferable and tradable with high liquidity and asset authentication.
UnionChain can reach a good decision by building a risk management model on trusted data with sufficient data verification and logical inference. The decision is made by the autonomous smart contract without any third-party permission. The farmer here can purchase different data contracts according to his/her digital asset credibility for individualized consumption finance products.
The design follows the "impossible trinity" principle and guarantees the safety and efficiency by disposing of trusted nodes through a certification & authorization charging mechanism.
Core Technology Structure 
It's a 4 layered logical model. Having 4 layers, which are Application layer, Contract layer, Dialogue layer, and Network layer
Smart Wallet system 
Users can store their encrypted digital assets in the smart wallet, which has mobile versions that support Android and IOS plus desktop and web versions that support Windows, Mac OS and Linux.
Information System 
Each section of agricultural production, trade, transportation, and consumption is traceable. Logistics, business flow, information flow, and capital flow can all be stored on the blockchain, connected and used to realize end-to-end management.
Hardware system 
IoT module, WiFi module, Bluetooth module, Zigbee module, RFID module, and NFC module are already launched. These are devices to integrate blockchain function.
Agricultural brain solution
This is a  5 layered model. Five layers are Scene Layer, Control Layer, Communication Layer, Management Layer,& Management Layer.
The agricultural brain successfully displays the advantages of integration and prevents its disadvantages.
Horizontal integration is the automation of nodes of different sections on the same layer
Within the Vertical integration system, the information in different sections is seamlessly connected to control all actions from material preparation to product retail, which keeps the transaction cost at its lowest level.
Life cycle integration stretches from the front-end sections such as product design, production planning, and services to back-end sections such as product life cycle transaction, transportation, and consumption.
Special Features 
It connects the end consumers and deals with millions of users and their data. It can support a large consumer pool.  It supports software, algorithm and smart contract upgrade. The system supports the OAM tool and has a visualized interface so, Operation and analysis are made easier and multi-authority and multi-region management are possible.
 Unionchain token Liquidity Control
It abides by Metcalfe's Law and adapts to market liquidity by a specific algorithm.
Circulation and Reflection Mechanism
UNION is purchased by end consumers and will be distributed proportionally to nodes'(users') contribution(influence) to the network.
Unionchain token Digital Assets Distribution Plan
 Community rewards: "working as mining" model is employed to gradually reward community organizations and individuals on their contributions in operation, management, innovation, and marketing.
Profit Model and Reward Plan
This is a network of value and can gain profitability. All main businesses and extended businesses are sources of profit.
Unionchain supports the exchange between unions and cUNION. cUNIONs is circulated internally through credibility and mortgage.
Disclaimer: Blockmanity is a news portal and does not provide any financial advice. Blockmanity's role is to inform the cryptocurrency and blockchain community about what's going on in this space. Please do your own due diligence before making any investment. Blockmanity won't be responsible for any loss of funds.
Get the latest news on Blockchain only on Blockmanity.com. Subscribe to us on Google news and do follow us on Twitter @Blockmanity
Did you like the news you just read? Please leave a feedback to help us serve you better
---
Trending Now