FinNexus Adds Algo Stablecoins and is Working on Leveraged Tokens to Boost Offerings
---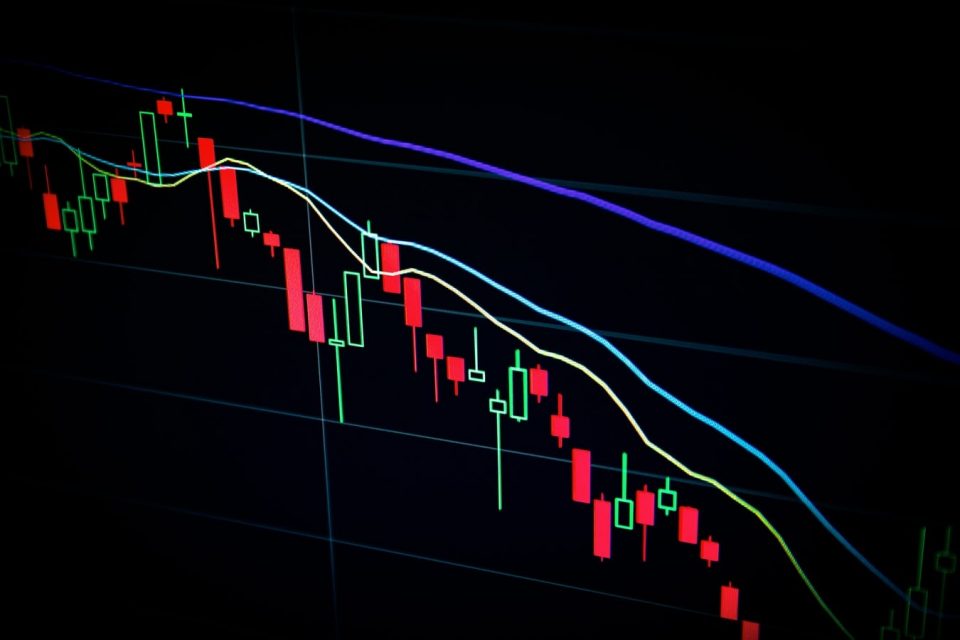 Decentralized options platform FinNexus is working on new developments to bolster its network. These can come in many forms, including partnerships, the introduction of new assets, and creating more user options overall, strengthening the platform's value proposition.
As March begins, the platform has been on a roll, working with other platforms and projects to expand its ecosystem. Recently, FinNexus is adding a new liquidity pool that is accessible with algorithmic stablecoin FRAX and introducing decentralized leverage tokens.
The Importance of Algorithmic Stablecoins
To increase platform liquidity and expand its new user base, FinNexus liquidity is now offering the option to deposit the FRAX algorithmic stablecoin. This will allow FinNexus to tap into a new and expanding market, making it currently the only defi options platform to integrate an algorithmic stablecoin.
FRAX is a hybrid stablecoin partially backed by collateral and partially algorithmically determined. Users will be able to stake their FRAX and FNX to earn rewards. But this is only the beginning of what is likely to turn into a long-term partnership that should include more products being developed over time.
Stablecoins are one of the staple use cases of blockchain technology, regularly generating hundreds of billions of dollars in daily trading volume. With stablecoins, users gain access to all the benefits of blockchain technology without the downsides of price volatility, making stablecoins a much more predictable and convenient tool to store and transfer of value.
The first iteration of stablecoins were asset-pegged tokens, cryptocurrencies with a one-to-one underlying fiat currency backing, but they have since expanded. To reduce centralization issues, such as increased operational costs and regulatory burden, algorithmic stablecoins were devised, offering a decentralized alternative based on token elasticity. Using this method, stablecoins are able to maintain their asset peg when prices of the collateralized asset used to mint them move, providing a robust decentralized choice.
Moving Forward with Chainlink
FinNexus and Chainlink have been cooperating since October last year, with the popular blockchain oracle platforms providing a continuous, stable, and reliable feed of prices to options traders.
Now the platforms are expanding their cooperation to cover new fields and products, with FinNexus planning to introduce contracts with a wider range of underlying assets, including potentially gold, crude oil, fiat currencies, and stocks. Chainlink will provide price feeds for these new products, while also feeding data on decentralized leveraged tokens. (See below.)
Finally, FinNexus is working on integrating Chainlink Keepers, which will allow its protocol for options to outsource regular maintenance tasks in a decentralized way.
A New Defi Derivatives Product
FinNexus is continuing to innovate in the space, building a new defi derivatives asset in the form of decentralized leverage tokens. This is an innovative product that gives token holders exposure to leveraged cryptocurrency markets without having to actively manage a leveraged position.
For newcomers in the blockchain world, or any investor looking for a simpler and easier way to operate leveraged cryptocurrencies, this offers exposure without the need for in-depth technical and financial know-how.
With this method, users no longer have to worry about collateral, margin, funding rates, or liquidation; they only need to purchase the token to gain access. These borderless and permissionless tokens will give everyone access to leveraged financial products without having to go through the KYC process, with all transactions taking place on-chain.
With all the exciting breakthroughs FinNexus has already implemented since the beginning of 2021, it will be interesting to see how the rest of the year unfolds for the innovative options market.
Disclaimer: Blockmanity is a news portal and does not provide any financial advice. Blockmanity's role is to inform the cryptocurrency and blockchain community about what's going on in this space. Please do your own due diligence before making any investment. Blockmanity won't be responsible for any loss of funds.
Get the latest news on Blockchain only on Blockmanity.com. Subscribe to us on Google news and do follow us on Twitter @Blockmanity
Did you like the news you just read? Please leave a feedback to help us serve you better
---
Trending Now